Organizations: Widow's Oil Ministry
Widows Oil Ministry in Dublin makes a difference in many ways.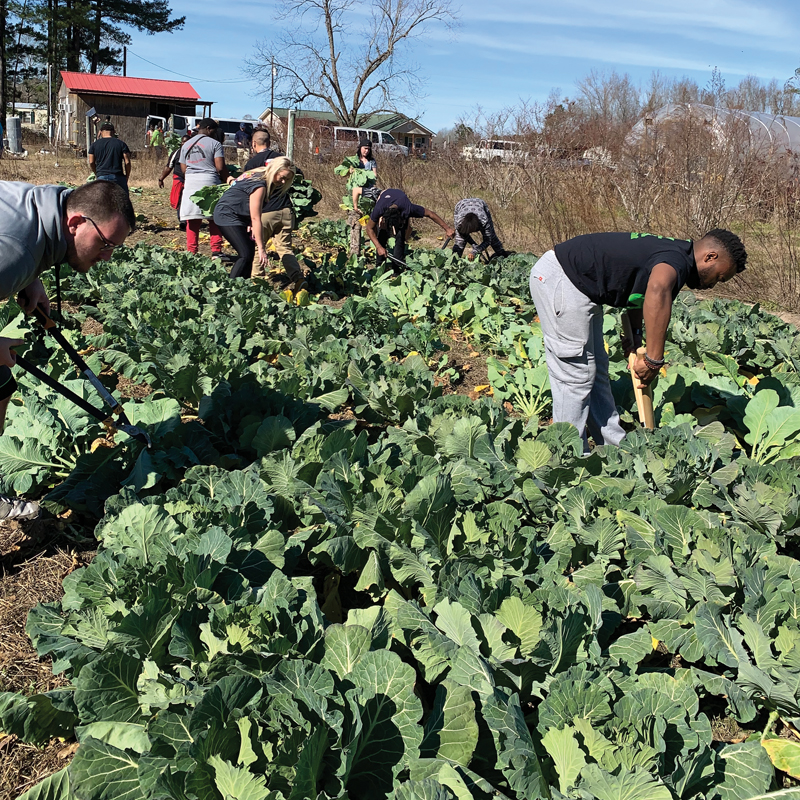 Pam Otts's soldier son brought home a buddy who had lost a leg in Afghanistan. Otts couldn't help noticing that farm life, on her pastoral spread in Dublin, had a healing effect on the young man.
"Once you see how small stuff can make a difference, that feeling of helping someone is very addictive," she says.
In 2008 she opened her home to more amputees, who could hunt and fish to their hearts' content while recuperating. As her initiative gained momentum, she realized she had a nonprofit on her hands, and in 2018 she launched it officially with the name Widow's Oil Ministry, after the Biblical parable of the woman who saved her sons from slavery with just a small amount of olive oil. "Those 'littles' can bring about big things," she says. "We specialize in 'littles.'"
These gestures may sound small in that terminology, but her work since has grown into a faith-based, grassroots, volunteer-driven organization that works to meet whatever need arises. Otts runs a food pantry that has fed 1,500 families. She provides socks and shoes to anyone who needs them and takes in homeless veterans. "The Veterans Administration doesn't cover travel expenses, so we cover those," she says. And she partners with other mid-state groups in mental health care and addiction rehabilitation.
Her property also offers a comfortable shelter, in a secret location, for women and children escaping domestic violence, and she has four "tiny houses" where residents can stay rent-free for three months while they look for jobs.
"We want to be the miracle for someone who is starting over," Otts says. "People shouldn't fall through the cracks."