From the Publisher: Island Appreciation
An ode to Cumberland Island National Seashore and its many charms.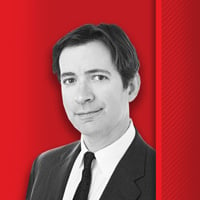 Cumberland Island National Seashore is celebrating its 50th birthday this year. It's a truly beautiful place, a spiritual jewel in the network of Georgia's wonderful barrier islands.
Cumberland Island is one of Georgia's largest and most cherished protected spaces. Home to more than 36,000 acres of marsh, wilderness and beaches, it has been legally protected from development since 1972.
Not only is the maritime forest sprawling, wild and home to countless rare creatures, the beach is a miracle unto itself, stretching some 18 miles, with massive dunes and white sand on the sunlit shoreline. The quiet and distance from development are all-pervasive.
Don't be surprised if you come upon an armadillo or a wild horse along the way, or an otter or wild turkey in the marsh. Wild is the operative word here. Along the beach, expect unbroken shells, horseshoe crabs, and if you're lucky, a loggerhead turtle nest. Cumberland accounts for nearly 30% of the statewide loggerhead nesting total and has produced over 1,800 nests in the last four seasons. Green sea turtle nests are abundant as well.
The loggerheads have returned from hundreds of miles to where they were born, and while they do move faster at sea than they would on land, you might wonder at the motive behind this peculiar migration pattern known as natal homing. Well, if you've ever visited, you know the reason: Here is one of the most beautiful beaches on the planet, and the turtles apparently imprint on its magnetic field.
In addition to maintaining both sea and land ecology as a keystone species, these endangered turtles help maintain Cumberland itself as their critical habitat. Work at nearby Georgia Sea Turtle Center on Jekyll Island and Skidaway Institute of Oceanography on Skidaway Island augments that of the National Park Service, the Georgia Department of Natural Resources (GDNR), volunteers and other caretakers charged with helping to safeguard these nests. Workers playfully compete with colleagues observing nesting spots on other barrier islands for the most nests.
The history of Cumberland is one of devotion to preserving Georgia's largest sea island that involved the Carnegie family, which helped establish a culture of commitment to preservation in Georgia that continues to this day.
Through the efforts of Eugene Odum and U.S. Reps. William Stuckey and Ronald "Bo" Ginn, the Cumberland Island National Seashore was created, preventing a causeway from ever being built. (Access is by boat or ferry only.) Follow-up work by the Georgia Conservancy and U.S. Sens. Mack Mattingly and Sam Nunn designated the island as federal wilderness in 1982, adding further protections.
Not all of the island is protected, however. Challenges remain as private landowners on the island push for development, and we're reminded in the nearby Okefenokee Swamp that protection of the state's beautiful natural resources is not assured.
In its storied history, Cumberland has not only faced development pressures, it was also considered for titanium mining.
As we look west to the Okefenokee, which has benefited from legal decisions blocking a mining project that could compromise its ecology, we are reminded that without state or federal protection it's hard to stop further incursion into this vulnerable region. (A nonbinding resolution passed the Georgia General Assembly this year supporting but not protecting the Okefenokee from nearby mining, and it remains at risk.)
Okefenokee's precarious situation should also be noted by surrounding communities from Savannah down to Darien, Brunswick, St. Simons, Jekyll and St. Marys. Their fragile ecology, too, remains vulnerable, as mining and development interests continue the long game.
Georgia's mostly protected coast is sometimes taken for granted, and I hope Cumberland gets the love and affection it deserves. There are events this month and throughout the rest of the anniversary year, starting with a parade on Oct. 1 in St. Mary's. But there's nothing quite like experiencing the island firsthand, alone or with one of the GDNR guides, whose devotion to and appreciation of the island can border on the ecstatic.
As coastal experiences go, Cumberland is a trip back in time to a world that is ever harder to imagine as technology and development require ever-greater resources to perpetuate. Frankly, it's hard to come back to the present once you've visited.