Catching Up With … Bill Bolling
The man who founded one of the earliest food banks in the nation calls himself a convener. Now retired from the ACFB, Bolling is spending his social capital to make Atlanta a better place to live for everyone.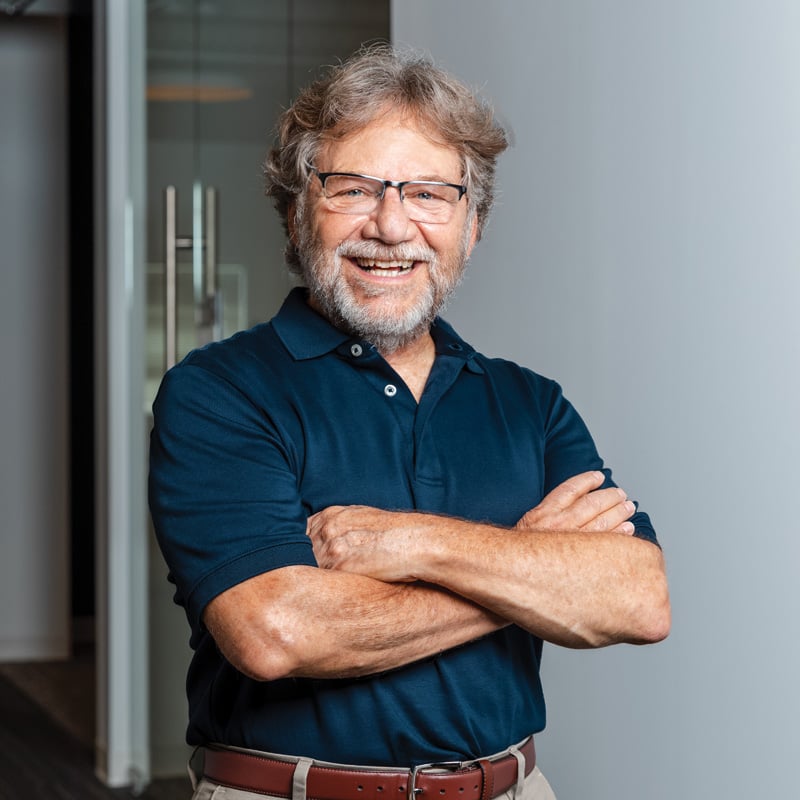 Q: What does a convener do in retirement?
A: The reason I felt it was a good time to transition is I had a bank full of social capital. My role now is teaching, mentoring, coaching, convening, because I'm trusted with that social capital – between Black and White, urban and rural, Republicans and Democrats, and Jews, Muslims and Christians. So, part of it is to now use that capital, use the trust, the relationships and the network I have to help the next generation of leaders. I'm encouraged with the leadership that's coming on board. It's more diverse. They're smarter than us.
---
Q: What do you think leaders should focus on today?
A: I think the key is that we collaborate and get out of our silos – that we complement each other's work and find ways to support each other. I remember starting the housing forum and food bank, and everybody was going, "Why are we talking about housing at a food bank?" Well, anybody we were giving food to was paying too much rent because if you can't afford the rent, you can't afford the food. So, thinking about affordable housing, food security, access to education, training, those things go hand in hand. You can't solve one without the other. We have the tools to collaborate and measure that collaboration much better than we did 20 years ago, even 10 years ago.
---
Q: How are you helping new leaders?
A: I mentor in kind of a formal way. I have a relationship with a number of nonprofit executive directors. I do some teaching at Georgia State. I'm lined up in the fall at Georgia Tech, Emory, as a guest lecturer. The other thing that I've gotten very involved in is around democracy and civic engagement. I got involved with [journalist] Maria Saporta, and we created the Atlanta Civic Circle. It's not for the faint of heart to go into journalism today. Part of the mission of the Atlanta Civic Circle is to be a convener. We're talking right now with Atlanta Regional Commission about a civic engagement project that we would [create as a] partner.
---
Q: Atlanta Civic Circle has covered affordable housing. What has changed in the 30 years since you started the Atlanta Housing Forum?
A: Thirty-eight percent of the houses sold last year in the five-county metro area were bought by investment banks. That's more than any city in the country, and you go, "Why Atlanta?" Because renters have zero rights. You can't even sue your landlord. I'm not against corporations. You can't stop the marketplace. But you can create a safer environment for renters. If you're working, you're showing up, and you can't make ends meet, there's something wrong with the system.
Housing has always been a challenge. But I would say a couple of things are different. We have a mayor who has made housing and crime his top priorities. We have new members on the Atlanta Housing Authority Board. If you look at what the city owns, it's hundreds and hundreds of acres. The only way to make things affordable is [if] you cut labor costs, material costs or the land. The only thing we have control of is the land. The city can make real progress. It's finally at the top of the list.
---
Q: Are you hopeful?
A: The work is never done. But we all can play a role. Everybody. You can write about it, I can create nonprofit organizations, other people can do other things. It's going to take all of us, and I'm excited about that.