Georgia Trend Daily – Sept. 27, 2022
Sept. 27, 2022 Georgia.gov
Staff reports that in coordination with Director Chris Stallings of the Georgia Emergency Management and Homeland Security Agency (GEMA/HS), the National Weather Service, and other storm response partners, Governor Brian P. Kemp has ordered the activation of the State Operations Center on Monday, September 26, to prepare for any potential impact from Tropical Storm Ian later in the week.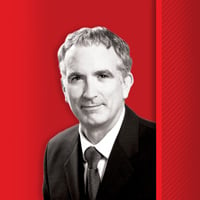 Sept. 27, 2022 Georgia Trend – Exclusive!
Jeffrey Humphreys reports that thanks to Fort Stewart, the Hinesville metropolitan statistical area's (MSA) economy performed well during the pandemic recession and recovered quickly. From peak-to-trough, Hinesville lost 9% of its jobs, which is much smaller than the 13% loss posted by the state and the 14% loss posted by the nation. /

Sept. 27, 2022 Atlanta Journal-Constitution
Drew Kann reports that Georgia Power on Tuesday will begin to make its case to state regulators to approve new electricity rates. And if the utility gets its way, the company's 2.7 million customers would start paying much more on their monthly power bills starting next year.

Sept. 27, 2022 Gainesville Times
Ben Anderson reports that Gov. Brian Kemp finalized an agreement Monday afternoon that enables water service providers in Gainesville, Buford, Gwinnett, Cumming and Forsyth to draw from Lake Lanier's water supply through the year 2050. "Today, we're celebrating a landmark agreement between the various parties represented here to draw from a crucial asset for both our state and its future — Lake Lanier," Kemp said in a press release.

Sept. 27, 2022 The Brunswick News
Lauren McDonald reports that a long-awaited health clinic on Jekyll Island will soon become reality now that the ink has dried on an agreement between the Jekyll Island Authority and Mercer University's School of Medicine. The authority approved a lease agreement last week to establish a Mercer Medicine rural health clinic in the island's Beach Village commercial center.

Sept. 27, 2022 Rome News-Tribune
John Bailey reports that the fight to recoup some of the funds incurred by Rome and Floyd County to clean up chemicals dumped into the Oostanaula River from upstream is working its way slowly through the courts. It's not just a Rome problem; communities across the country are seeing the same issue as researchers are attempting to discover the long-term implications of the chemicals in a water supply.

Sept. 27, 2022 The Center Square
T.A. DeFeo reports that Georgia taxpayers could be on the hook for $400,000 worth of new election equipment for Coffee County after individuals illegally accessed voting equipment. The state is sending the county 100 ballot marking devices, 100 printers, 21 poll pads, 10 precinct scanners, and new flashcards and thumb drives.

Sept. 27, 2022 Valdosta Daily Times, Ga.Fla.News
Asia Ashley reports that Belinda L. Maley's son, Matthew Loflin, died in 2014 within nearly three months at the Chatham County Detention Center in Savannah. Loflin died of heart failure after jail staff refused to take him to a hospital for medical care after weeks of suffering from cardiomyopathy, Maley said.

Sept. 27, 2022 WABE
Jim Burress reports that the homestretch leading up to Election Day candidates are making every weekend count. This past weekend, candidates' attention turned to convincing Georgia's women voters.

Sept. 27, 2022 Capitol Beat News
Dave Williams reports that after Gov. Brian Kemp suspended then-state Insurance Commissioner Jim Beck in 2019 following Beck's indictment for fraud and money laundering, he continued collecting his annual taxpayer-funded salary of $195,000. Those dismaying political optics would be avoided in the future if Georgia voters approve a constitutional amendment on the November ballot prohibiting statewide elected officials and members of the General Assembly from being paid after they have been indicted for a felony and suspended from office.

Sept. 27, 2022 Atlanta Journal-Constitution
Tia Mitchell reports that voters across Georgia listed the economy as their top concern this political season, and they said they want candidates on the ballot in November to focus more on how they will solve pocketbook issues, according to an informal Atlanta Journal-Constitution survey.