Protecting the land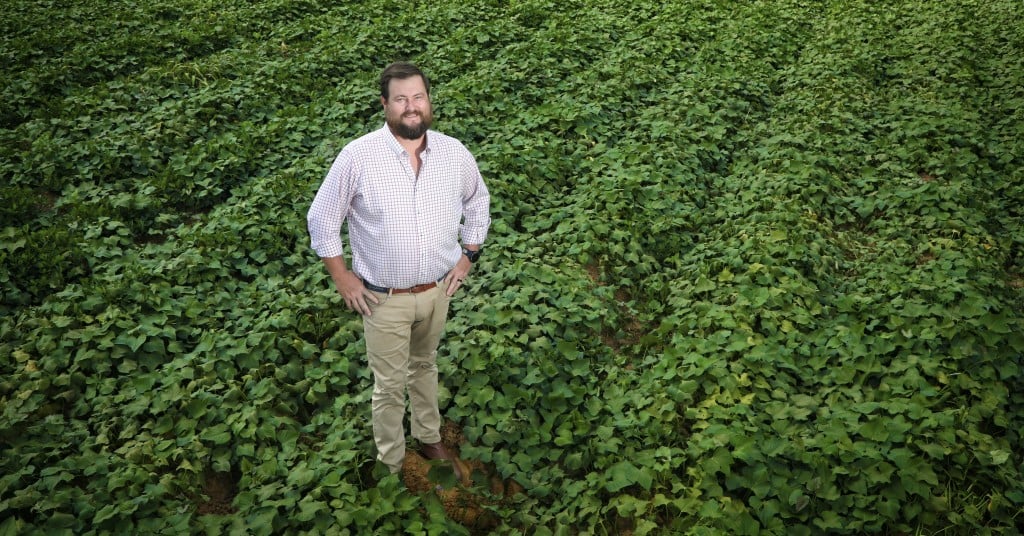 Agriculture is Georgia's No. 1 industry. But farmlands are under pressure from development. Fortunately, today's farmers can take advantage of innovative programs that use tax credits or payments to make sure their land remains agricultural in the future.
Federal programs like the Agricultural Conservation Easement Program allow landowners to exchange permanent easements for cash or income tax credits. And the Department of Defense even gets into the act, with the Army Compatible Use Buffer program. Those who own land next to army installations can apply for an easement that protects the land in perpetuity – again, for tax or cash offerings.
With the 2022 Sustainable Futures Awards, Georgia Trend and the Georgia Conservancy recognize farming operations that are embracing practices that protect farmland from development and ensure farmland remains viable. From a "beer farm" in Albany  to the No.1 grower and shipper of Vidalia onions in Glennville, read about innovative ways that Georgia farmers are "Safeguarding the Fields" in this month's magazine.
Photo by Frank Fortune. Shown is Troy Bland, CEO of Bland Farms, in his Glennville onion field, which is under Army Compatible Use Buffer Protection.
Do you follow us? Find us on Linkedin, Facebook, Twitter and Instagram.