Georgia Trend Daily – Sept. 21, 2022
Sept. 21, 2022 Albany Herald
Staff reports, next time you sit down to a crisp, green salad, take a moment to think about where your leafy greens come from. Traditional agriculture is highly weather dependent, and many producers of high-value crops are shifting over from field production to controlled environment agriculture.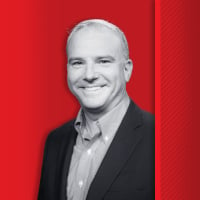 Sept. 21, 2022 Georgia Trend – Exclusive!
Brian Robinson writes, as this month's Georgia Trend lands in mailboxes, the defending national champion Georgia Bulldogs will kick off their season, looking to show a national audience that they're still the team to beat despite seeing a record-breaking number of defenders drafted into the NFL. Coach Kirby Smart has certainly reloaded with new talent, but Dawg Nation – trained through the years to expect the worst – will watch anxiously to see if this year's team has maintained the edge that put the 2021 team into the winner's circle.

Sept. 21, 2022 Atlanta Journal-Constitution
Kelly Yamanouchi reports that Hartsfield-Jackson International Airport ranks as the world's third-largest "megahub" for international flight connectivity, according to a study by travel data firm OAG, a reflection of the strong U.S. rebound in air travel. The Atlanta airport came in behind Chicago O'Hare in the No. 1 position and Dallas/Fort Worth International Airport at No. 2.

Sept. 21, 2022 WABE
Emil Moffat reports that the goal of Atlanta's Convention and Visitors Bureau is to bring people to the area in person. So why would the organization embark on a project to create a virtual, interactive version of the city? William Pate CEO of the Convention and Visitors Bureau says the impetus behind the project is to whet the appetite of prospective travelers.

Sept. 21, 2022 Marietta Daily Journal
Hunter Riggall reports that Atlanta Braves executive Mike Plant has been added to the line of succession in Cobb Chamber of Commerce leadership. Plant was named the 2024 chairman by the Cobb Chamber's Board of Directors on Tuesday.

Sept. 21, 2022 Gainesville Times
Ben Anderson reports that the University of North Georgia was recently awarded a six-year $1.5 million grant from the National Science Foundation, which will allow lower-income students to earn scholarships toward degrees in science, technology, engineering and mathematics. The grant will allow UNG to award scholarships of up to $10,000 annually to at least 31 students, with a roughly even split between those on the Gainesville and Dahlonega campuses.

Sept. 21, 2022 Augusta Chronicle
Marisa Mecke reports that Georgia Environmental Protection Division recently issued an $85,000 fine against a Wilkes County farm responsible for a fish kill this summer in Little River. About 1,700 fish died in the waterway just upstream of Lake Thurmond over several days in June due to contamination from a soil additive that leached out of ponds located on the property of Mar-Leta Farms, also known as McAvoy Farms in Washington, Georgia.

Sept. 21, 2022 The Brunswick News
Lauren McDonald reports that the Jekyll Island Authority's board of directors took another step Tuesday toward partnering with Mercer University's School of Medicine to open a health clinic on the island. The board approved a lease agreement for Mercer to operate retail space in the Beach Village as a medical facility.

Sept. 21, 2022 The Center Square
T.A. DeFeo reports that Federal Highway Administration has signed off on Georgia's National Electric Vehicle Infrastructure Plan, opening the door to millions in federal taxpayer dollars for the state. With this approval, the Georgia Department of Transportation can start planning how the state will spend roughly $130 million to pay for electric vehicle charging infrastructure over the next five years.

Sept. 21, 2022 GPB, Georgia Recorder
Stanley Dunlap reports that Union Carbide's decision to back out of a land deal for a Camden County spaceport has sparked more lawsuits ahead of next month's Georgia Supreme Court hearing of a challenge to a public vote that has scuttled the project for now. Attorneys representing the county and a group of residents are set to argue before the state's supreme court on Oct. 6 whether a March voter referendum blocking the spaceport is legal.

Sept. 21, 2022 Georgia Recorder
Jennifer Shutt reports that conservative Republicans gathered outside the U.S. Capitol on Tuesday to commit to bringing legislation to the floor that would make it a felony to perform gender-affirming care on transgender youth, should the GOP take control of the U.S. House following the November midterm elections.

Sept. 21, 2022 Atlanta Journal-Constitution
Patricia Murphy, Greg Bluestein and Tia Mitchell report that President Joe Biden's approval ratings in Georgia remain mired underwater in the latest Atlanta Journal-Constitution poll. But some of his most significant policies are widely popular among likely Georgia voters. While Biden's approval sits at just 37%, a majority of voters said they backed his plan to cancel as much as $20,000 in college student debt for many Americans.