Georgia Trend Daily – Sept. 7, 2022
Sept. 7, 2022 WABE
Molly Samuel reports that thousands of households in North Georgia could be without water for the rest of this week after a flood over the weekend damaged the water treatment plant in the town of Summerville. The National Weather Service estimates that up to a foot of rain — and in some places even more —  fell on Summerville in just a matter of hours on Sunday.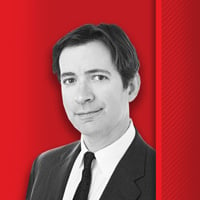 Sept. 7, 2022 Georgia Trend – Exclusive!
Ben Young writes, treatment of mental health is truly at a turning point here in Georgia. It's about time, and there is much to celebrate. On page 20 in this month's issue, you will find an excellent feature on the transformation of Georgia's mental health laws and how policy changes will impact local treatment.


Sept. 7, 2022 Atlanta Journal-Constitution
Zachary Hansen reports that six office towers and the mall at Peachtree Center were taken back by its lender Tuesday, marking one of the largest foreclosures in Atlanta since the aftermath of the Great Recession. The foreclosure of the landmark downtown office and retail complex, a defining fixture of the city's skyline since the 1960s, could be a harbinger for pain to come in the commercial real estate sector as corporate tenants sort out how much office space they need in a post-pandemic world and landlords adapt their buildings to stay competitive.

Sept. 7, 2022 Athens Banner-Herald
Andrew Shearer reports that in anticipation of film and television industry demand for its 200,000 square feet of purpose-built production space, Athena Studios has announced the purchase of an additional 65 acres of land adjacent to the original 45-acre site currently under construction at 900 Athena Dr. The expansion will add 350,000 square feet to the already massive facility, which is scheduled to open its initial phase on Mar. 1, 2023 with the ability to host productions of any size.

Sept. 7, 2022 Valdosta Daily Times, CNHI News
Asia Ashley reports that Federal COVID-19 relief funds continue to be put to use in Georgia through the American Rescue Plan Act. Last week, Gov. Brian Kemp announced that more ARPA funds will be used to address neighborhoods impacted by COVID, and homelessness in the state.

Sept. 7, 2022 Saporta Report
John Ruch reports that a Gullah Geechee community on Georgia's Sapelo Island has settled a federal civil rights lawsuit alleging the county government provided unequal services and attempted to displace it with property tax increases. McIntosh County last month agreed to pay $2 million in damages to the dozens of residents who were plaintiffs and to increase basic services to the community of Hogg Hummock on coastal Sapelo Island.

Sept. 7, 2022 GPB
Orlando Montoya reports that trees are not equally distributed in Georgia's largest cities. The website TreeEquityScore.org lets users zoom in and out of census tracts to visualize factors like lack of tree cover, race and poverty.

Sept. 7, 2022 The Center Square
T.A. DeFeo reports that Georgia has settled allegations that a company sent deceptive direct mail solicitations to help small business owners in the state secure a Certificate of Existence. The state attorney general's office alleged that CA Certificate Service, which also operates as GA Certificate Service, misrepresented that the fee it charges for obtaining a Certificate of Existence was a government fee.


Sept. 7, 2022 Capitol Beat News
Dave Williams reports that Georgia and 31 other states have reached a $438.5 million settlement with JUUL Labs in a lawsuit over the e-cigarette manufacturer's marketing and sales practices. An agreement announced Tuesday ends a two-year bipartisan investigation into a company that until recently was the dominant player in the vaping market.

Sept. 7, 2022 Georgia Recorder
Stanley Dunlap reports that security video released this week confirms a couple of Coffee County election officials and a local Republican party leader were on hand the same day as computer experts, Trump supporters and an Atlanta bail bondsman visited the election office in Douglas to copy sensitive election files in an effort to discredit President Joe Biden's narrow victory in Georgia in 2020.

Sept. 7, 2022 Atlanta Journal-Constitution
Patricia Murphy, Greg Bluestein and Tia Mitchell report that Lt. Gov. Geoff Duncan has stayed quiet on the race to succeed him — until now. Duncan, a Republican, appeared with former Democratic Gov. Roy Barnes Tuesday night on a newsmaker panel during an event for Atlanta Journal-Constitution subscribers at the Georgia Aquarium.