The Georgia File: Earning Respect and Trust
Gov. Brian Kemp goes into the campaign season with the trust of his base and the respect of many outside the Republican Party.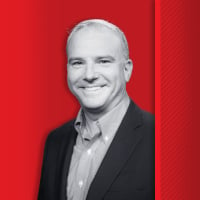 As this month's Georgia Trend lands in mailboxes, the defending national champion Georgia Bulldogs will kick off their season, looking to show a national audience that they're still the team to beat despite seeing a record-breaking number of defenders drafted into the NFL.
Coach Kirby Smart has certainly reloaded with new talent, but Dawg Nation – trained through the years to expect the worst – will watch anxiously to see if this year's team has maintained the edge that put the 2021 team into the winner's circle.
In team sports where there is high turnover in personnel, past results don't always predict future performance. But in college football, Dawg fans can expect continuity because Smart, the architect of the program, remains at the helm. Dawg Nation loves him; others must respect him.
College football generally begins the season on Labor Day, the moment when general election campaigns enter the final stretch and voters returning from their summer getaways begin to tune in to the decisions before them. Gov. Brian Kemp goes into the campaign season in a position similar to Smart's. He has the trust of his base and the respect of many outside of his Republican Party. The latter group are the voters who will provide the margin of victory in the governor's race. Neither party in Georgia commands a majority on its own today.
A year ago, no one – not even Kemp himself – would have guessed he would go into a rematch with Stacey Abrams with the vast majority of his party enthusiastically behind him. Many insiders wondered if he'd survive a primary against a challenger backed by former President Donald Trump. But Kemp didn't just squeak by. He crushed the competition, garnering nearly three-fourths of the vote. Though Republicans across the country have followed Trump's lead on endorsements, Georgia Republicans broke strongly from that pattern. They dismissed attacks they didn't believe. Calling Kemp a RINO (Republican In Name Only) didn't work because Georgians know the governor has a strongly conservative record.
Republicans like what Kemp has accomplished. Every faction of the party has seen a policy win that's important to them. For social conservatives, Kemp delivered the pro-life "heartbeat" law along with laws banning the teaching of Critical Race Theory in public schools and requiring athletes to compete in sports according to the sex listed on their birth certificates. For gun-rights activists, he signed into law the bill allowing concealed handguns to be carried without a license. Economic conservatives appreciate that he's returned surpluses to the taxpayers and continued to build up our "rainy-day fund." Chamber of Commerce types celebrate Kemp's massive economic development wins, notably two electric-vehicle manufacturing facilities: the Rivian plant in Morgan and Walton counties and a Hyundai plant in Bryan County.
Kemp has earned the support of swing voters with his leadership on issues that no one could have anticipated when he won in 2018. Our governor became a nationally known figure when Georgia was the first state to reopen its economy after COVID shutdowns. Media commentators and Democrats breathlessly charged that Kemp was killing people. Even Trump said he disagreed with Kemp. But Kemp stood strong. Today, Georgians largely agree Kemp was right. Our economy bounced back quicker than in many other states.
Voters again saw his ability to withstand heavy fire in the aftermath of the 2020 elections. With Trump demanding that Kemp act to overturn the state's election results, the governor steadfastly refused. He would follow and enforce the laws and constitution of the state, even if doing so ended his political career.
It took time to discover that the Republicans booing Kemp over how he handled the election were a minority. Even those who thought he "should have done more" weighed that against a record on all the other issues they really liked.
But importantly for the upcoming election, independents and Democrats admired the character he showed through those trying times. They might not like all his policies – particularly those on abortion and guns – but they know he's driven by principle. The evidence suggests a strong majority of Georgians believe he did the right thing, standing up for democracy at a crucial moment in our history. Like Kirby Smart, Brian Kemp earned the love of his partisans and the respect of others. Both will see victory this fall.