Organizations: Refcode
Refcode helps refugees and immigrants learn coding and software engineering tools.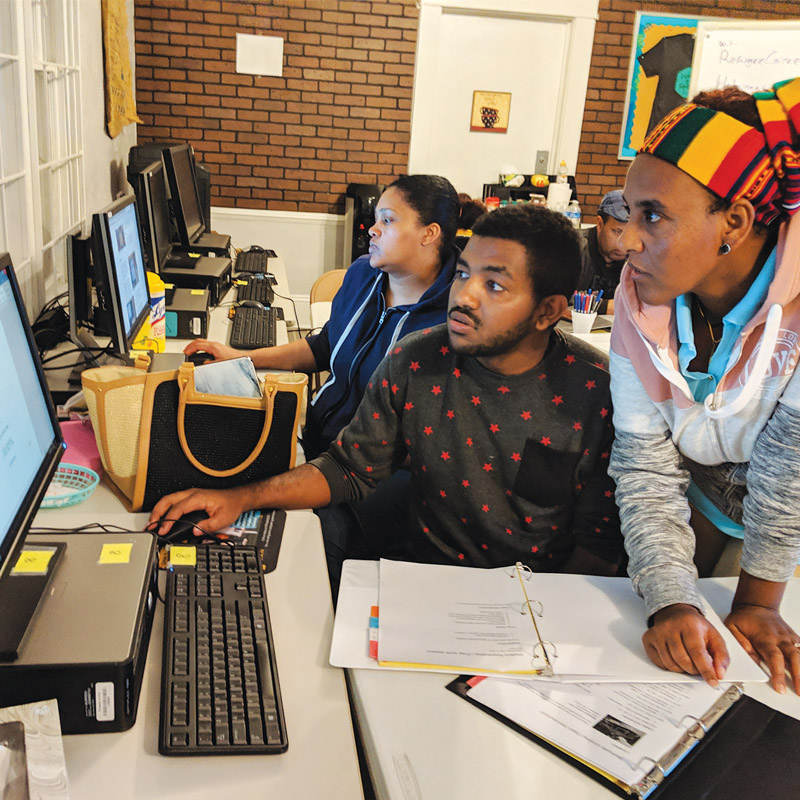 Computer coders can write their ticket to the American dream of prosperity and success. Refcode, a Clarkston-based nonprofit, specializes in helping refugees and immigrants learn the ins and outs of coding and software engineering tools as a path to financial stability.
"Computer science is different from so many fields in that it doesn't require a degree, and there's no hard-and-fast licensing to it and no hard-to-get credentials," says founder and director Brenton Strine, who quit his engineering day job in January to work full time for Refcode. "With a little training, you can get the skills easily for the fast track to a good, highly profitable career."
The program started in 2017 when Strine approached the director at the Friends of Refugees Career Hub to propose an introductory coding class. A pilot program was soon up and running, and it since has grown – with some help from Georgia Tech talent – and graduated hundreds of alumni, mostly newcomers eager to give back to the country that took them in.
"There is more to it than the technical stuff," Strine says. "Collaboration, communication skills and creativity come into it as well."
Refcode tries to cover all the bases.
"Instead of just one teacher and a few volunteer teacher assistants (TAs) helping the class, the number of TAs was expanded dramatically to the point that there was more than one volunteer in class for each student," Strine says. "A mentorship program was created to match graduates of the class with seasoned software professionals. We added study groups to help students complete homework, and we added a walk-in lab open to anyone. It's not just an ordinary course."