Butterfly birthday honors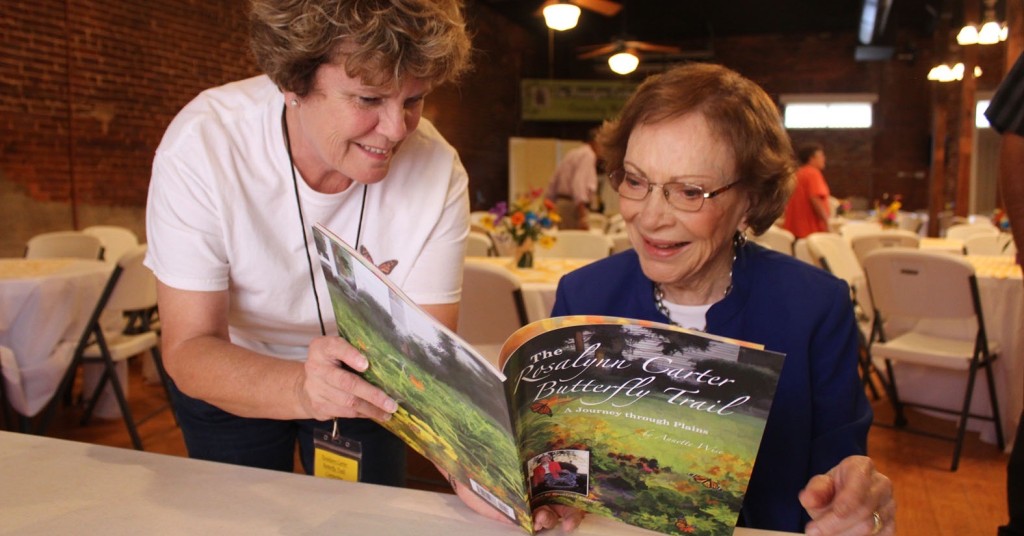 Former First Lady Rosalynn Carter celebrated her 95th birthday on August 18 and three organizations teamed up to honor her birthday and her legacy of advocating to protect pollinator species like butterflies. The Georgia Public Library Service and the Georgia Farm Bureau partnered with the Rosalynn Carter Butterfly Trail nonprofit to plant and register 240 new pollinator-friendly butterfly gardens at libraries and in communities across the state.
Mrs. Carter was the inspiration for the nonprofit, which began in 2013 with her garden in Plains. Since then, the Rosalynn Carter Butterfly Trail has helped increase habitats for butterflies across the U.S. and internationally. The gardens at Georgia's libraries, Farm Bureau offices, schools and communities also attract bees and other pollinator species. Through grants from the Georgia Public Library Service and expertise and donations from Master Gardeners, the Farm Bureau and library staff, pollinator gardens have been planted at more than 50 libraries statewide.
Also in celebration of Mrs. Carter's birthday, all 408 public libraries in Georgia are receiving a copy of A Journey Through Plains. It's a book written by Annette Wise about Mrs. Carter's hometown that helps children learn about butterflies.
The importance of pollinators cannot be overstated. The U.S. Department of Agriculture estimates 75% of the world's flowering plants and 35% of global food crops depend on animal pollinators to reproduce. Scientists have theorized that one in every three bites of food we eat exists because of animal pollinators like bees, butterflies and moths along with birds, bats, beetles and other insects.
Photo by Chris Mitchell. Former First Lady Rosalynn Carter, right, and author Annette Wise with the Rosalynn Carter Butterfly Trail children's book.
Do you follow us? Find us on Linkedin, Facebook, Twitter and Instagram.