The Georgia File: An Extraordinary Win
Incumbent Brad Raffensperger's win in the Republican primary for Secretary of State was achieved despite unimaginable pressure.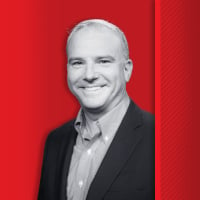 It's rare that a secretary of state is well known by voters in his or her own state. For one to have his or her name recognized across the country, well, that's almost unheard of. You'd have to go back to Florida's Katherine Harris in 2000, who gained national attention during the George W. Bush vs. Al Gore showdown, to find a secretary of state as famous as our own Brad Raffensperger.
Harris was a partisan fighter for her own team's side. Raffensperger, though a staunch conservative and longtime Trump supporter, found himself on the opposite side of a vicious fight with the most powerful Republican of the era. Trump didn't like that in Georgia he was on the wrong side of the narrowest percentage margin in the country. In a December 2020 phone call heard round the world, he asked Raffensperger to "find 11,780 votes."
But Raffensperger was under fire before that. A week after the November election, without warning, then-Sens. David Perdue and Kelly Loeffler issued a statement calling on him to resign. "The management of Georgia elections has become an embarrassment for our state. Georgians are outraged, and rightly so," they wrote.
While many in the Republican base – particularly during that emotional time – were open to what the senators were saying, it was clear even then that a majority of voters disagreed. But Trump and the senators put Raffensperger on a lonely island and used him for target practice.
Facing the onslaught, Raffensperger stood tall and firm. With news breaking every day, the secretary of state's office held daily news conferences, sometimes more than one a day. They took every question. The nation watched as Raffensperger fought back against unimaginable pressure with transparency and facts stated softly in his engineer's monotone. He took every media invitation, going on left-wing shows on Peacock or MSNBC where he refused to take the bait on attacking Trump, and on right-wing shows on Newsmax or talk radio where he could expect a hostile reception.
This response came despite serious death threats. Troopers were stationed in his Capitol office and police guarded his home. One night after a meeting in Raffensperger's office, I walked out of the Capitol with his staff. All I could think about was becoming collateral damage if shots rang out. Despite the fact that a majority of Georgians rejected the "Stop the Steal" narrative, Raffensperger's chances of winning a primary in 2022 ranged from slim to none. Early polling in 2021 showed Congressman Jody Hice beating Raffensperger by 40 points among GOP primary voters on the presumption Hice would get Trump's endorsement.
It was Dead Brad Walking, politically at least. But walk he did, all over this state, going to Kiwanis and Rotary clubs because county GOP meetings would have resulted in counterproductive scream-fests. He wrote a book. He published opinion columns in national publications. He pointed out over and over again that Trump's rhetoric was his own undoing: Because he undermined faith in absentee voting, more than 35,000 Republicans who voted by mail in the primary didn't vote in the general election.
Over time, the heat of the 2020 election issue began to dissipate and the polls began to change.
Throughout the spring, Raffensperger stayed competitive with Hice in polling but no one outside of Raffensperger's team foresaw him getting over 50% and avoiding a runoff in the primary. The one person who got it right was Jordan Fuchs, Raffensperger's political consultant. She not only predicted an outright win, but she also nailed the percentage in her pre-election talks with me: 52%.
He did it with a coalition of Republicans who never bought into the idea that he'd done anything wrong, other Republicans who were simply ready to move on and independents and Democrats who flooded into the Republican primary to help a guy who, in their minds, stood in the breach for democracy.
Fortune favors the bold, but politics often doesn't. That makes Raffensperger's win all the more extraordinary. Democrats had hoped to pick up this seat if Hice had won the nomination. Now, Democrats' hopes are dashed. Though Raffensperger didn't win his primary by the same overwhelming margins achieved by Gov. Brian Kemp and other incumbents in the primary, I have no doubt the most famous secretary of state in the nation will capture the highest margins on the ticket this November.