Sports Desk: Reluctant Heroes
Two pitching greats share similarities.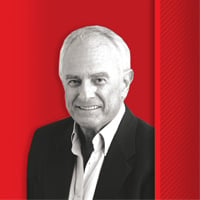 On Sept. 9, 1965, Macon native Bobby Hendley, playing for the Chicago Cubs, pitched a one-hit game against the Los Angeles Dodgers. With a performance like that, you would think he'd have won the game. But the sad tale about that unforgettable outing at Chavez Ravine is that he lost.
That was the day Dodger superstar Sandy Koufax pitched his fourth and final no-hitter. Koufax pitched a perfect game; Hendley gave up one unearned run and his Cubs fell 1-0. You can find this headline online: "The day Hendley allowed just one hit, Koufax was perfect."
On the mound that day were two young lefthanders whose careers were shortened by arm trouble. Hendley's last game in the major leagues came at 28, after seven seasons. Koufax lasted 12 years in the majors, retired at 30 and was the youngest player ever inducted into the National Baseball Hall of Fame.
There are abundant facts, vignettes and ironies about the two men, the most interesting, perhaps, being that they surely are the two most reluctant stars ever to compete in the Major Leagues. Maybe in any sport.
Koufax avoids the media like a South Georgia farmer runs from a rattlesnake. The best man in Koufax's wedding told me he would arrange an interview with Sandy and almost lost his friendship over that attempt.
Ken Kendrick, owner of the Arizona Diamondbacks, recalled the time he was hosting Koufax at the team's classy stadium in Phoenix. As he and Koufax were moving about the premises, Kendrick was stopped by a couple of fans, who recognized the owner of the team but not Koufax. The owner responded politely, but never introduced Koufax, who had his cap pulled low over his head to remain incognito.
As they walked away, Koufax profusely thanked Kendrick for not blowing his cover.
If you know anything about Koufax, you know he does not want to be recognized in public. He simply wants to live a private life. From all accounts, the Dodger "Great" fully expects to segue to that great diamond in the sky without ever submitting to another media interview.
Bobby Hendley is no less reluctant when it comes to public attention. He does not want to relive his memorable day in the sun ­ not even with friendly local media. "Enough has been written, enough has been said," he says, a stance that is as substantial as his fastball once was.
Many fans and experts rank the pitching duel between Koufax and Hendley as the greatest ever. Interestingly, at Wrigley Field in Chicago, five days after their Los Angeles masterpiece, Hendley and Koufax met again. The game turned out to be a thriller also, but this time Hendley was the winner, prevailing 2-1. These were Koufax's prime years. His stats in his matchups with Hendley make one realize that when Hendley had his best stuff, he was as good as anyone in baseball. His record against Koufax was 3-1. In those games, Hendley had an earned-run average (ERA) of 2.98 to Koufax's 3.65. That is over-the-top impressive, as any seasoned baseball expert would agree.
Even though Hendley refuses to talk about his famous duel with Koufax, he has allowed some reminiscing about it on occasion. One of those occasions was in 2015 to Marty Noble of MLB.com. "In the latter part of the game, [Sandy] was awesome. I knew it was going to be very difficult, if not impossible to beat him," Hendley told Noble.
Then Hendley added: "If you have to lose a game, he was the guy you were proud to lose to. To be beaten by class, beaten by the guy who is one of the best, if not the best ever. Nothing wrong with that."
While Hendley did not enjoy the success and lasting fame of Koufax, he had a creditable big-league career, ultimately compiling a 48-52 record with a 3.97 ERA.
He returned home to enjoy an enviable high school coaching career at two private schools in Macon where he won 14 region championships and nine state championships, comfortable as an average guy who shunned the spotlight but demonstrated the strictest moral and ethical principles for the kids who came his way. He never mentioned his famous pitching duel to them, either – not a word. Hendley once said of his game versus Koufax that it was the most recognizable thing he ever did in baseball. "And I came out a loser," he said. In life, however, he has been exactly the opposite.