Organizations: Common Good Atlanta
Common Good Atlanta offers classes to incarcerated students.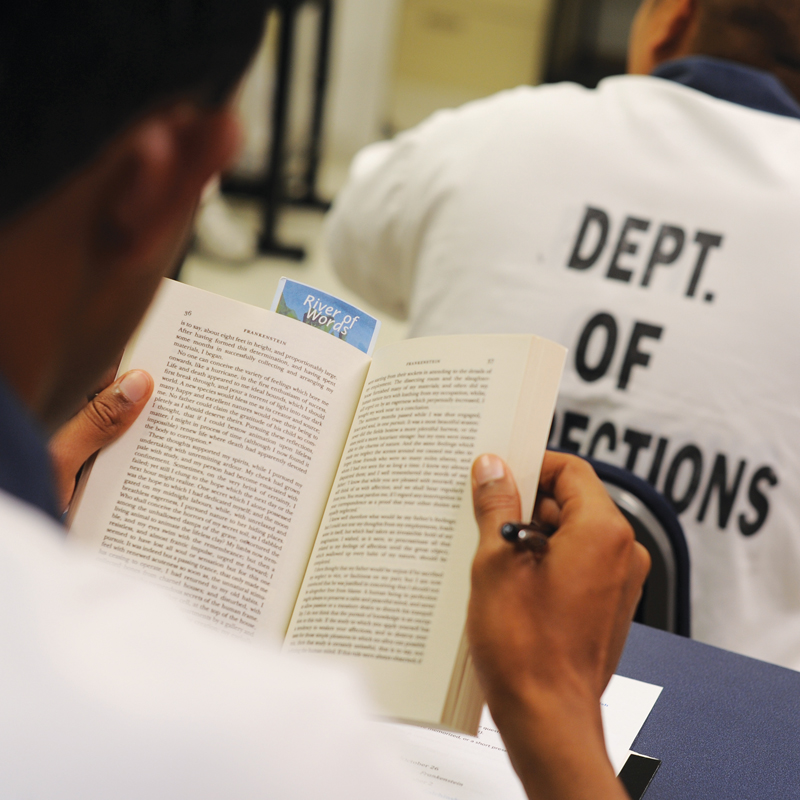 Georgia has one of the nation's highest incarceration rates. In 2008, Sarah Higinbotham, a doctoral candidate at Georgia State University, wanted to teach a literature class inside a prison and was surprised to learn that no program of that kind existed.
"I felt so privileged to be studying Renaissance literature that I was passionate to transmit it to others," she says. "Some people have privilege while others are subject to gatekeeping. I wanted to cross borders."
She started a class at Phillips State Prison in Buford. It was intended as an experiment for one semester. Soon, though, inmates were rattling off passages from William Shakespeare to Emily Dickinson and applying those insights to their own lives.
The program, dubbed Common Good Atlanta, grew quickly. Today, more than 100 professors and 700 incarcerated students participate in the liberal arts curriculum at four prisons and a downtown location in Atlanta. Some of the classes are purely enrichment; others qualify for college credits. The response demonstrates a vast reservoir of human potential begging to be tapped, says Higinbotham, who is now an assistant professor of English at Oxford College of Emory University.
"We are all trying to live in community," she says. "How do we make it beautiful? How do we deal with the pain? Great artists ask us, 'What does it mean to be human?'"
The group still focuses on the humanities, but Common Good has expanded to offer courses in business, psychology, math and even neuroscience. "The more we read, the more we are humanized," Higinbotham says. "I'm proud to be part of the movement toward restorative justice."