Georgia's Golden Isles among the best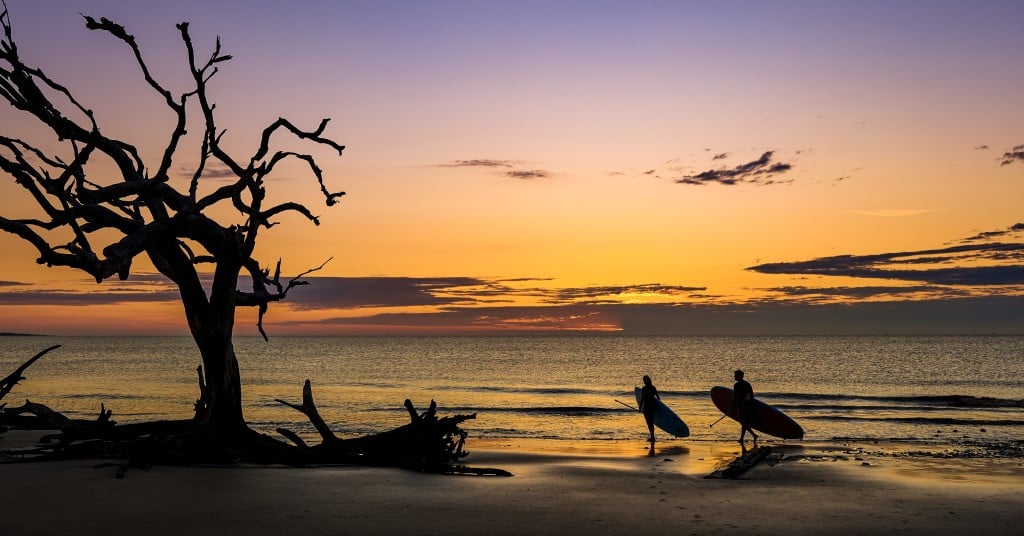 It's not exactly news to Georgians, who know that paradise can be found just off the coast on the state's barrier islands. But the rest of the world has caught on, as the Golden Isles — Jekyll Island, Little St. Simons Island, Sea Island and St. Simons Island – are among the best in the U.S. according to Travel + Leisure magazine's 2022 readers survey.
The Golden Isles came in at No. 5 among the top 15 islands in the continental U.S., with the publication noting key attractions like "nature trails and wonderful beaches, but these barrier islands also boast museums, golf courses, historic sites, and luxury hotels to keep everyone engaged on a cloudy day."
The Golden Isles have appeared in the survey's favorites list for the past eight years and took the top spot in 2020. Readers rated islands on their activities and sights, natural attractions and beaches, food, friendliness and overall value.
Three resorts on the islands also placed in the top picks for best Southern resort hotels, with the Lodge at Little St. Simon's Island taking the top spot. The all-inclusive eco-resort, reachable only by boat, was described as "an unspoiled environment where nature is celebrated." The often-lauded (and more easily accessible) Cloister at Sea Island was ranked No. 2 and The Lodge at Sea Island made the list at No. 7.
The awards come as the islands are experiencing a boom in tourism, with the Golden Isles Convention & Visitors Bureau reporting growth in visitor numbers since 2020, even with the pandemic.
Photo provided by the Golden Isles Convention & Visitors Bureau
Do you follow us? Find us on Linkedin, Facebook, Twitter and Instagram.