Georgia Trend Daily – July 7, 2022
July 7, 2022 The Center Square
T.A. DeFeo reports that the number of tourists to Georgia continued to rise even amid the COVID-19 pandemic, a positive story that state officials seem reluctant to tell. However, the size of the increase is difficult to determine as state officials say they don't have final numbers for 2021 and the first half of 2022.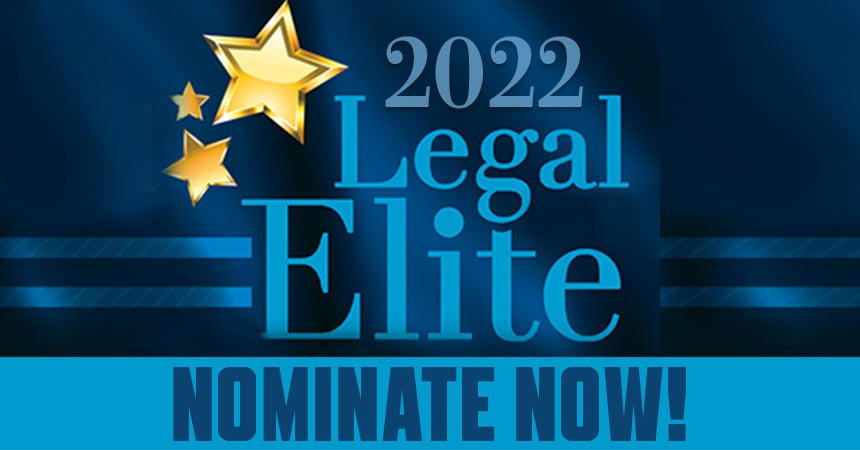 July 7, 2022 Georgia Trend – Exclusive!
Mary Ann DeMuth reports that year, Georgia Trend shines the spotlight on the state's most effective attorneys and this year is no exception. Our 20th compilation of Georgia's Legal Elite in 16 categories – as chosen by their peers – will appear in the December 2022 issue. Nominations for the Legal Elite are now open and run through Friday, July 8, 2022, at 5 p.m.

July 7, 2022 Atlanta Journal-Constitution
Kelly Yamanouchi reports that Hartsfield-Jackson International Airport is getting $40 million from the federal government to widen Concourse D — one of the most crowded and cramped areas of the airport, as part of a round of grants to airports nationwide from the bipartisan infrastructure law. The Biden administration will announce Thursday nearly $1 billion of funding for airport terminal upgrades across the country from the $1.2 trillion bipartisan infrastructure law.

July 7, 2022 Brunswick News
Gordon Jackson reports, despite the restrictions on spending more taxpayer money on Spaceport Camden, the site is still generating interest, according to Camden County Administrator Steve Howard. The county is in active negotiations with "multiple" American headquartered companies that Howard said are willing to commit to use all the annual licensed launches during the agreement.

July 7, 2022 Rome News-Tribune
Staff reports that the Georgia Conservancy is proud to announce the appointment of Virginia Harman of Cave Spring as the new chair of its board of trustees. Harman is a partner attorney at McRae, Smith, Peek, Harman & Monroe, LLP in Rome.

July 7, 2022 Capitol Beat News
Rebecca Grapevine reports that five-time Olympic medalist Elana Meyers Taylor – a champion bobsledder – is bringing her considerable talents to the Georgia Council on Developmental Disabilities council. Taylor, who was recently named a council member, attended George Washington University on a softball scholarship and even played softball professionally.

July 7, 2022 Athens Banner-Herald
Wayne Ford reports that the Georgia Guidestones were targeted for destruction early Wednesday by someone who apparently set off a bomb at the site in a rural area north of Elberton. Later in the day, a backhoe toppled what remained of the Guidestones as Georgia Bureau of Investigation agents looked on.

July 7, 2022 GlobalAtlanta.com
Trevor Williams reports that a new consul general of the Netherlands arrived in Atlanta this week, filling the top Dutch diplomatic post covering five Southern states just a few days after his predecessor's departure. Jacobus Johannes (Jacob) Veerman is settling in now that former Consul General Ard Van der Vorst, who inaugurated the new diplomatic office in 2019, has left to take up his new position as Dutch ambassador to New Zealand and a variety of Pacific island nations.

July 7, 2022 The Current
Nick Sullivan reports, for decades Tybee resident Gordon Matthews drove past Elba Island on his way towards Savannah. The sky-blue storage tanks, which first went operational in the 1970s, contain liquefied natural gas and tower above the Savannah River.

July 7, 2022 Georgia Recorder
Stanley Dunlap reports that the Georgia Supreme Court is set to hear a case next month that First Amendment experts say could create ‌significant barriers to voters who want to use a public initiative to rein in their local elected officials. It's the latest episode in the long-running Camden County efforts to build a spaceport on the Georgia coast.

July 7, 2022 Atlanta Journal-Constitution
Greg Bluestein reports that Georgia Democrats are stepping up their campaign to land a coveted spot among the earliest states to vote in the 2024 presidential primary with a video highlighting the state's diversity, history and emergence as one of the nation's most important political battlegrounds. The video unveiled Wednesday by the Democratic Party of Georgia featured clips of former President Jimmy Carter and civil rights heroes Martin Luther King Jr. and John Lewis before giving way to modern-day political figures.