Nominations open for Governor's Award for Arts and Humanities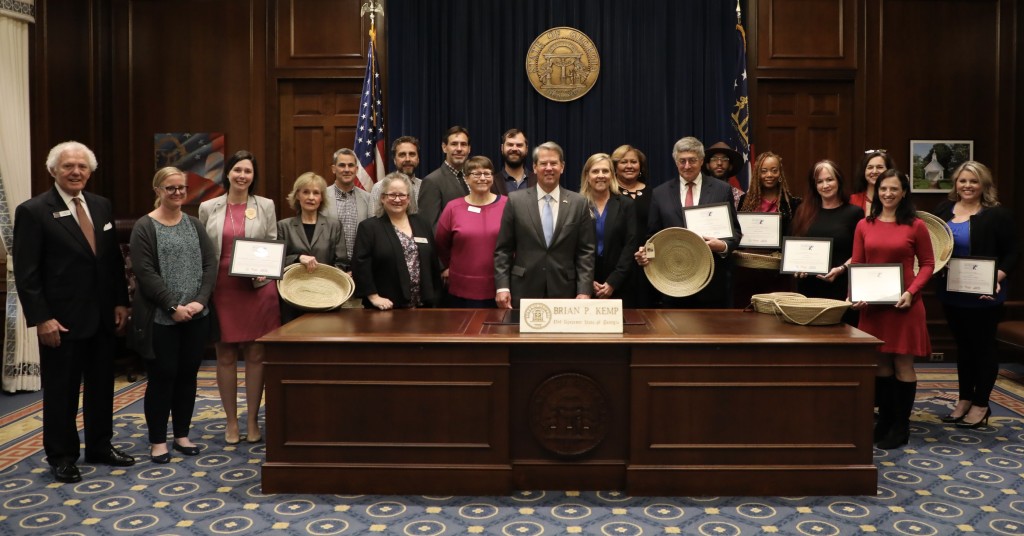 One of our favorite stories this year was "Celebrating Cultural Vitality," which featured profiles of some of the Governor's Arts and Humanities Award winners, from hip-hop artist Lyrika Homes (who shone on our cover) to "Liberty County's Tyler Perry," AKA playwright and county commission chair Donald Lovette. The five individual awardees talked about art and advocacy, their lives and their passion for the work they do.
If that sounds like someone you know, now you can nominate him or her for next year's awards.
The Governor's Awards, a partnership between Georgia Humanities, Georgia Council for the Arts and the Office of the Governor, is looking for people and organizations that have made significant contributions to Georgia's civic and cultural vitality through service to the humanities or excellence in the arts.
For individual artists, the nomination guidelines ask for those who have made "significant and substantial long-lasting contributions to Georgia's cultural heritage through pioneering work in the arts or humanities." That could include artists and authors, arts advocates, curators, scholars, teachers, volunteers and philanthropists (and more).
Organizations that have "demonstrated historical and ongoing support for the arts or humanities in Georgia" are also eligible.
The awards are given each year and awardees are honored with an event at the capitol. Deadline for this year's nominations is July 22. If you'd like to nominate a person or an organization that has demonstrated a commitment to the arts and humanities in Georgia, check out the guidelines and nomination forms on the Georgia Humanities and Georgia Council for the Arts websites.
Photo provided by Georgia Humanities. Shown are this year's Governor's Arts and Humanities Award winners with Gov. Brian Kemp, center
Do you follow us? Find us on Linkedin, Facebook, Twitter and Instagram.