Georgia Trend Daily – June 27, 2022
June 27, 2022 Capitol Beat News
Dave Williams reports that Georgia Power is asking the state Public Service Commission (PSC) for a rate hike of nearly 12% during the next three years, with the vast majority of the increase front-loaded into 2023. The proposed increase, which the Atlanta-based utility filed Friday with the PSC, would raise the average residential customer's bill by $16.29 per month.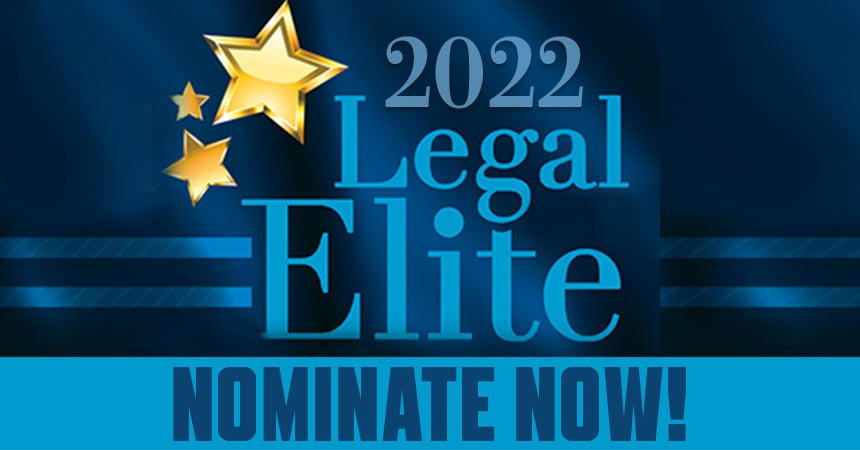 June 27, 2022 Georgia Trend – Exclusive!
Mary Ann DeMuth reports that each year, Georgia Trend shines the spotlight on the state's most effective attorneys and this year is no exception. Our 20th compilation of Georgia's Legal Elite in 16 categories – as chosen by their peers – will appear in the December 2022 issue.

June 27, 2022 Atlanta Journal-Constitution
Scott Trubey, Michael E. Kanell, Rodney Ho and Kelly Yamanouchi report that several top entertainment and technology companies with operations in Georgia said Friday they would move to expand employees' access to abortion care in states where the procedure will be banned or curtailed after the U.S. Supreme Court struck down Roe v. Wade. But many of Georgia's biggest employers declined to comment or were reticent to discuss their response to the polarizing ruling.


June 27, 2022 GlobalAtlanta.com
Trevor Williams reports that a century-old European metals company has started construction on a €300 million ($316 million) facility that will constitute the largest single German investment in Georgia and further the state's vision of attracting the full electric-vehicle supply chain. Aurubis AG held a groundbreaking ceremony June 17 in Augusta, where its new state-of-the-art plant will recycle up to 90,000 tons of circuit boards, cables and electronics into blister copper and other metals that will be incorporated into products including EV batteries, wiring for charging stations and more.

June 27, 2022 Marietta Daily Journal
Madison Hogan reports that visitors and jobs near the Chattahoochee River National Recreation Area and Kennesaw Mountain National Battlefield Park have stimulated more than $420 million in the local economy. More than 3.26 million guests visited the Chattahoochee River NRA in 2021, spending more than $160 million in communities near the park — more than any other national park in the state, according to a new National Park Service report.

June 27, 2022 Capitol Beat News
Rebecca Grapevine reports that Georgians now have easier access to information about their government, thanks to a small-but-mighty team working behind the scenes to present data to the public. The Georgia Data Analytics Center was founded in 2019 under the auspices of the Office of Planning and Budget.

June 27, 2022 The Center Square
T.A.DeFeo reports that Friday's U.S. Supreme Court ruling on abortion could allow Georgia to reinstitute its fetal heartbeat law that bars most abortions after about six weeks. Georgia Attorney General Chris Carr said he is asking the Federal 11th Circuit Court of Appeals to reverse a district court decision on the state's heartbeat bill in light of the Dobbs decision.


June 27, 2022 Augusta Chronicle
Miguel Legoas, Raisa Habersham and Zoe Nicholson report that Roe v. Wade's repeal may result in sweeping legal changes across the U.S., but several of Georgia's district attorneys on Friday took a stand against it. In a statement distributed by Fair and Just Prosecution, 84 elected prosecutors nationwide, including seven in Georgia, said they would not use their offices' resources to criminalize reproductive health decisions and won't prosecute those who seek, provide or support abortions.


June 27, 2022 The Current
Mary Landers reports that U.S. Rep. Earl L. "Buddy" Carter (R-Ga.) won't be paying additional tax on a nearly 500-acre parcel of undeveloped land he bought four years ago in Camden County near the site of a planned spaceport. Ending a two-year dispute over the property's value, the Camden Board of Equalization last month agreed to freeze the land's assessed value for tax years 2020, 2021 and 2022.

June 27, 2022 Atlanta Journal-Constitution
Greg Bluestein reports that Georgia Democrats are demanding that Gov. Brian Kemp outline steps he's taking to address a crippling shortage of infant formula that has sent families scrambling to secure a supply. A letter issued Monday by roughly four dozen Democratic legislators accused Kemp of trying to shift blame for the scarcity by describing the shortage as a national issue, even as Georgia has among the nation's highest out-of-stock rates.