Georgia Trend Daily – June 2, 2022
June 2, 2022 The Center Square
T.A. DeFeo reports that the Georgia Department of Transportation recently awarded more than $182.2 million for 17 projects statewide. According to the state agency, 47% of the money went to bridge projects, while 44% went to resurfacing projects.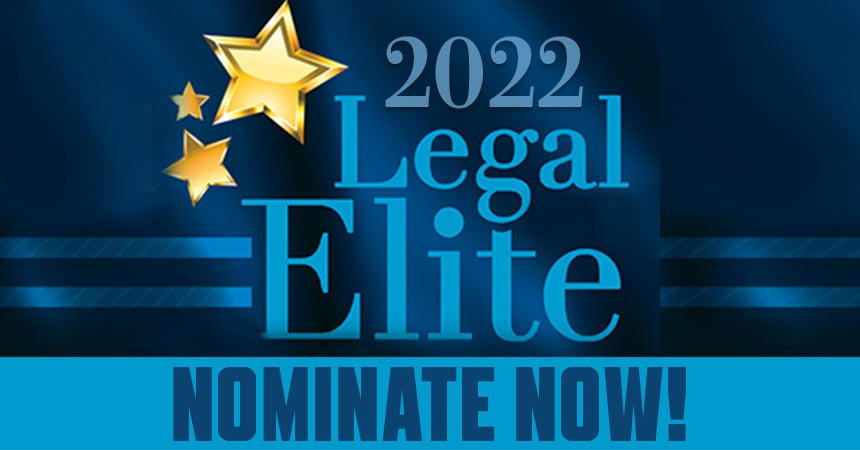 June 2, 2022 Georgia Trend – Exclusive!
Mary Ann DeMuth reports, each year, Georgia Trend shines the spotlight on the state's most effective attorneys and this year is no exception. Our 20th compilation of Georgia's Legal Elite in 16 categories – as chosen by their peers – will appear in the December 2022 issue. Nominations for the Legal Elite are now open and run through Friday, July 8, 2022, at 5 p.m.

June 2, 2022 Atlanta Journal-Constitution
Kelly Yamanouchi reports that Delta Air Lines says its air fares are 25-30% higher this summer on average compared with 2019, the year before the pandemic, as high fuel prices and strong demand drive up the cost of flying. Ed Bastian, the CEO of Atlanta-based Delta, cited the figures during an investor conference Wednesday, adding that "we've never seen anything of that scale."

June 2, 2022 Gainesville Times
Conner Evans reports that Kubota plans to open another facility in Gainesville, with plans to add more than 500 manufacturing jobs. The $140 million facility would be about 650,000 square feet, said Phil Sutton, vice president of Kubota Manufacturing of America, in an interview with The Times.

June 2, 2022 GlobalAtlanta.com
Trevor Williams reports that Air Canada launched two daily flights from Atlanta to Montreal Wednesday, entering head-to-head competition with hometown airline Delta Air Lines Inc. on a route linking two major North American business and aerospace hubs. Air Canada, which bills itself as the largest foreign carrier operating in the United States, has a presence in 48 American cities.


June 2, 2022 Brunswick News
Gordon Jackson reports, a three-year environmental study to widen and expand the Brunswick harbor has been given a positive assessment by the U.S. Army Corps of Engineers. The corps has signed a Finding of No Significant Impact and Environmental Assessment for the study, which was conducted in partnership with the Georgia Ports Authority.
June 2, 2022 Georgia Trend – Exclusive!
Julia Roberts reports, this month, Georgia Trend's Perspectives Video Series is coming to you from Regions Bank – Private Wealth Management. In this first of four videos, Ty Smith, Regional Executive with Regions Private Wealth Management, discusses the differences between personal wealth and business wealth, and how you can grow personal wealth in addition to growing your business.

June 2, 2022 Capitol Beat News
Dave Williams reports that Lt. Gov. Geoff Duncan is forming a Senate study committee to look for ways to foster growth at Georgia's Historically Black Colleges and Universities (HBCUs) and promote access to high-demand industries for the schools' graduates. The Interim Legislative Study Committee on Excellence, Innovation and Technology at Historically Black Colleges and Universities will include four Senate Democrats and one Republican.

June 2, 2022 Savannah Morning News
Nancy Guan reports that out of the six Chatham-based members of the Georgia House seats up for reelection this year, District 163 was the one to watch. It was the only primary race without an incumbent and featured two Savannah native candidates with impressive grassroots backgrounds and community involvement. Yet, winner Anne Allen Westbrook was able to beat her well-known opponent, local media personality Weslyn "Mahogany" Bowers, by a comfortable margin of 22%.

June 2, 2022 Macon Telegraph
Nick Wooten reports, during a stop in Columbus Wednesday, U.S. Sen. Jon Ossof said he's part of a major bipartisan push to expand healthcare for veterans exposed to toxic burn pits in Iraq and Afghanistan. A vote on the SFC Heath Robinson Honoring Our Promise to Address Comprehensive Toxics (PACTS) Act could come as early as next week, Ossof said.

June 2, 2022 Atlanta Journal-Constitution
Greg Bluestein reports that Donald Trump is still peddling conspiracy theories after Gov. Brian Kemp humbled his handpicked challenger. But David Perdue and several other one-time Kemp adversaries are pleading with Georgia Republicans to rally around the governor.