The Georgia File: Changing Lives
Former Gov. Nathan Deal's REACH needs-based scholarship program is a solution to the state's ongoing workforce shortages.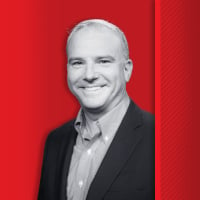 No one in Katie Watson Speed's family had gone to college, but her Rabun County public school teachers knew she could become a first-generation graduate if she got the right support. She had fortuitous timing. When she was in eighth grade, she became one of the first REACH scholars.
Then-Gov. Nathan Deal created REACH (Realizing Educational Achievement Can Happen), a needs-based college scholarship program, in 2012. The launch of the program came on the heels of the significant reforms Deal had to implement in 2011 to save the merit-based HOPE scholarship from going bankrupt. From that point on, HOPE wouldn't cover the full cost of college tuition for the majority of students.
Deal and the General Assembly chose to keep HOPE merit-based because it had created a notable "brain gain" in the state since the program began in 1993. Before HOPE, around 70% of the most elite high school students left the state for higher education. After HOPE, 70% stayed.
But Deal also knew the state was losing valuable talent – the promising students who worked hard but didn't have the family resources to pursue educational opportunities. "Some families could hardly afford to get the kids through high school," Deal says. "The students would take jobs, work late and then fall asleep at school. Eventually they'd drop out."
Deal saw REACH as a way to aid these young people. It began in five counties scattered throughout the state, including the Rabun program that enrolled Speed. Rising eighth graders were guaranteed $10,000 toward college – but with serious requirements to make sure they stayed on a path toward a degree. They had to keep a minimum GPA, meet with a mentor weekly and an academic adviser monthly and stay out of trouble. Though supplemented with state funds, the program depends on money raised privately. "It makes the communities have a stake in it," Deal says.
REACH has spread to all 180 school systems in the state and its current board chair has ambitious plans to raise $3 billion to sustain the program far into the future. Michael Patrick, Chick-fil-A executive, former University of Georgia basketball player and husband of our dog Asher's veterinarian, leads a board of diverse visionaries and go-getters.
There was doubt about the state's commitment to REACH after Deal left office, but Gov. Brian Kemp has picked up the flag and carried it, with $6.4 million in next year's budget for the program. Patrick and the REACH board, though, don't want the program left to the whims of future governors. The endowment they're seeking to grow will enable the program to pay for itself moving forward without need for state appropriations. Rather than encourage contributions as an act of charity, Patrick pitches donors on the benefits of a thriving workforce.
"We're working to unlock the full potential of our future workforce by ensuring children from low-income households have the education credentials beyond high school needed for Georgia businesses to grow," Patrick says. "There are 500,000 children in our state at risk of not finishing high school and college. REACH is working to ensure these children have the support they need. Our businesses need them to thrive."
Business leaders respond enthusiastically to the program as a solution for ongoing workforce shortages. We desperately need software engineers, commercial truck drivers, nurses, teachers and law enforcement officers as well as many other professionals. REACH aims to help provide a solution to the state's talent needs.
Georgia's major corporations are stepping up to the plate, some giving up to $1 million. But to get to the $3 billion goal, REACH is asking businesses large and small to contribute one $10,000 scholarship per company. And individuals need to step up, too, because we all have a stake in Georgia's future. Just go to reachga.org.
The program is working but it can do more. The first REACH scholars are now in the workforce, chipping away at that shortage. Speed graduated from Piedmont College and returned home to Rabun County where she teaches in public school. She's now a mentor for other REACH scholars. When I told that story to Deal, he struggled to respond as his voice cracked with emotion. "That's what it's all about," Deal says. "I'm so proud of how this has changed lives and how communities have embraced it."