Addressing the nursing shortage
Partnership creates accelerated nursing degree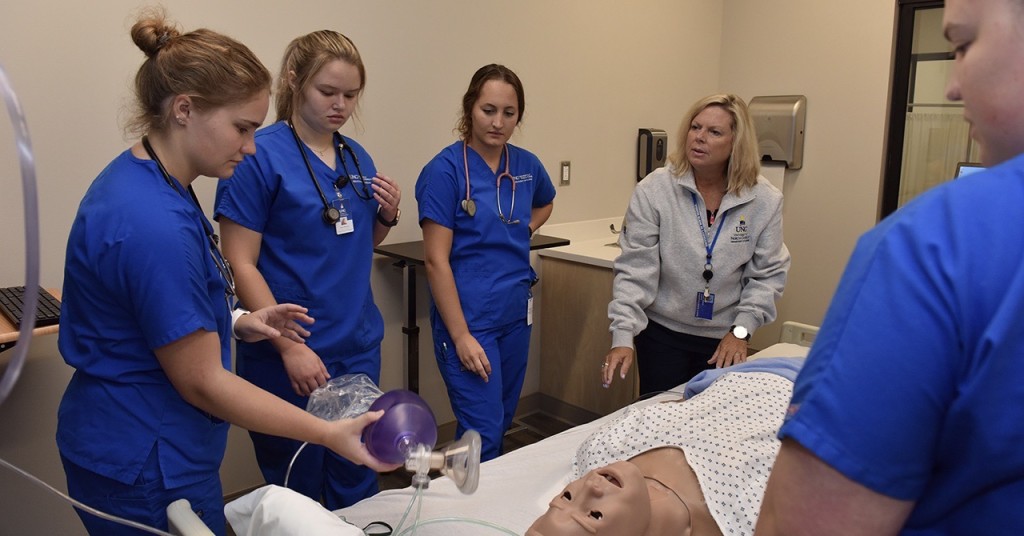 The University of North Georgia (UNG) and Northeast Georgia Health System (NGHS) have formed a partnership to add 280 nurses to the workforce over the next five years. These nurses are in addition to those the university already trains through its traditional programs. The partnership creates an accelerated Bachelor of Science in Nursing (ABSN) track at UNG's Gainesville campus for students who already have a bachelor's or master's degree in another field. Applications for the four-semester program are open through August 31 and the initial group of 40 will begin the ABSN program in January.
The additional 280 nurses will benefit the North Georgia community where UNG estimates 80% of graduates with a Bachelor of Science in Nursing stay in the region to practice. Not only does the new ABSN program help fill the workforce need, it addresses increased demand on the part of students. Up to this point the UNG nursing program has received as many as 1,500 applications for the 200 slots it offers annually. About 20% of those accepted each year have been second-degree students who have a bachelor's or master's degree in another field. The ABSN program will fast-track the prior-degree holders.
All of the ABSN clinical work, except in pediatrics, will be done at a NGHS facility where the students will be embedded. The goal is to retain them when they graduate.
Along with the ABSN program, the university is exploring other nontraditional ways of educating its students. In fact, UNG is currently in the process of offering its Master of Business Administration (MBA) program entirely online. Other higher-ed institutions are also examining the possibility of online-only MBA offerings. Learn more about "MBAs of the Future?" in this month's issue.
Photo provided by UNG. Nursing students are shown in UNG's new state-of-the-art facility that opened on the Gainesville campus last fall.
Do you follow us? Find us on Linkedin, Facebook, Twitter and Instagram.