Georgia Trend Daily – May 13, 2022
May 13, 2022 GPB
Orlando Montoya reports that a program to alleviate hunger by helping farmers in developing countries grow more peanuts is nearing the end of its funding. But the University of Georgia hopes its Peanut Innovation Lab will continue. A partnership between UGA's College of Agricultural and Environmental Sciences and the U.S. Agency for International Development, the lab is now in the fourth year of a five-year, $14 million grant.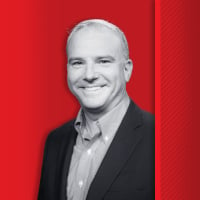 May 13, 2022 Georgia Trend – Exclusive!
Brian Robinson writes, it went largely unnoticed outside of Georgia political circles when a Democratic candidate for state attorney general suddenly switched to the lieutenant governor's race in January. Charlie Bailey took on incumbent Attorney General Chris Carr in the 2018 General Election, capturing a respectable 48.7% of the vote, and he was seeking a rematch in 2022.

May 13, 2022 Atlanta Journal-Constitution
Michael E. Kanell reports that Macquarium, an early leader during Atlanta's 1990s tech wave, has been purchased by a California company.The 30-year-old company, with headquarters on Peachtree Road in the southern end of Buckhead, has been acquired by Synoptek, a business and technology consulting firm, according to a joint statement by the two companies.

May 12, 2022 Clayton News Daily
Staff reports that Gotham Greens, an indoor farming pioneer, will invest $34 million and create 45 new jobs at the company's first Southeast greenhouse facility in Monroe. The Development Authority of Walton County announced the new project Tuesday.

May 12, 2022 Reporter Newspapers & Atlanta Intown
Sammie Purcell reports, it's unclear if a nationwide Carvana layoff will have any implications for its new Dunwoody office that was touted to bring 3,500 jobs to the state. According to a report from Protocol, the online used car dealer laid off 2,500 employees on Tuesday, with many of the layoffs occurring over Zoom.

May 13, 2022 Capitol Beat News
Dave Williams reports that state and local elected officials from Houston County dedicated one of the most visible solar energy projects in Georgia Wednesday. The new 68-megawatt Houston Solar project off Interstate 75 near Perry was built by Green Power EMC, the renewable energy supplier for 38 Georgia electric membership corporations and Silicon Ranch, one of the nation's largest independent solar power producers.

May 13, 2022 Rome News-Tribune
Imani Beverly-Knox reports that the University System of Georgia's board of regents named Mike Hobbs as the sole finalist for the vacant Georgia Highlands College president position, closing out the year long hunt to fill the seat. With a single announced candidate, the process appears to be a done deal and the board will take action to confirm the new hire within five days, a release stated.

April 13, 2022 Augusta Chronicle
Abraham Kenmore reports that University System of Georgia Chancellor Sonny Perdue defended recent changes to tenure and the selection of college presidents in his first letter to faculty issued Thursday. Earlier this week, the Board of Regents voted to give Regents more control over how University System of Georgia colleges selects presidents.


April 13, 2022 Athens Banner-Herald
DJ Simmons reports, Georgia Gov. Brian Kemp in April signed a slew of legislation focused on education, scoring himself and Republican allies a win heading into elections. Georgia Republicans' focus on educational legislation looks to replicate the successful gubernatorial campaign of Virginia's Glenn Youngkin.

April 13, 2022 Rome News-Tribune
Diane Wagner reports that administrative law judge is recommending Jeff Lewis be disqualified from running for the state Senate District 52 seat in the May 24 Republican primary election. At issue are nearly 10 years worth of campaign finance disclosures Lewis failed to file from his time in the state House, plus a new law saying a candidate is not eligible unless his reports are up to date.

May 13, 2022 Capitol Beat News
Dave Williams reports that Gov. Brian Kemp signed a $30.2 billion state budget Thursday that includes pay raises for teachers and state employees. The fiscal 2023 spending plan, which takes effect July 1, is just shy of the record $30.3 billion fiscal 2022 mid-year budget covering state spending through June 30.

May 13, 2022 Atlanta Journal-Constitution
Greg Bluestein reports that former Vice President Mike Pence will headline a get-out-the-vote rally with Gov. Brian Kemp on the eve of Georgia's May 24 primary, marking a new split with Donald Trump as each maneuver for a possible 2024 White House run. Pence called Kemp "one of the most successful conservative governors in America" in a statement announcing the May 23 rally to help the incumbent stave off a Trump-backed challenge from former U.S. Sen. David Perdue.