The Georgia File: Moving the Chess Pieces
Stacey Abrams is the chess master orchestrating remarkably few Democratic primary fights in Georgia.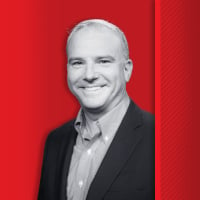 It went largely unnoticed outside of Georgia political circles when a Democratic candidate for state attorney general suddenly switched to the lieutenant governor's race in January.
Charlie Bailey took on incumbent Attorney General Chris Carr in the 2018 General Election, capturing a respectable 48.7% of the vote, and he was seeking a rematch in 2022. As a former Fulton County prosecutor, he had the credentials for the job. As a candidate, he had actively built networks with the national Democratic Attorneys General Association and stayed competitive in fundraising with his Democratic opponent, state Sen. Jen Jordan. He had vowed last year that her entrance into the race wouldn't deter him. He was staying in, he said.
And then he didn't.
So what happened? Did he decide he couldn't beat Jordan? That he didn't want the job after all?
Those scenarios seem unlikely. While it's true that Georgia Democrats don't invite me in to witness their backroom deals, it's safe to speculate that their undisputed (and feared) leader Stacey Abrams made a ruling from on high. She is the chess master who determines where each piece is allowed to move.
Abrams' power and celebrity create some ill will among Georgia Democrats, but none dares speak out. A politician can't sustain that much influence forever, but while she has it, Abrams isn't afraid to use it.
As Georgians of both major parties go the polls to vote in the May 24 primaries, the Democrats and Republicans offer stark contrasts, with the former playing Follow the Leader and the latter re-enacting the Hunger Games. This turns tradition on its head. Normally the party in power – Republicans hold all of Georgia's statewide constitutional offices right now – rallies behind incumbents while the opposition navigates a battle royale.
Abrams has orchestrated a ticket with remarkably few primary fights while also checking the boxes for various Democratic constituencies. She knows that the strongest Democratic slate in November boasts diversity – and she knows that White candidates would struggle to win a primary dominated by Black voters without her tipping the scales just a bit.
At the top of the ticket they have incumbent U.S. Sen. Raphael Warnock, a Black Atlanta minister (who was handpicked to run for the seat in 2020 by – surprise! – Abrams). Moving Bailey out of the race cleared the way for Jen Jordan, a White "suburban woman" from the Northside of metro Atlanta, to claim the nomination for attorney general (though a Fulton County attorney named Christian Wise Smith foiled that plan by getting in the race). State Rep. Matthew Wilson, a gay White man from Brookhaven, faces no fight in the race for insurance commissioner. Lastly, Dr. Jaha Howard, a Black dentist and Cobb County school board member, is the only Democratic candidate for superintendent of schools.
Admittedly, that's not the full story. There are indeed competitive Democratic primaries for lieutenant governor and secretary of state – but, hey, Abrams had to release the pressure valve somewhere, right? The secretary of state race includes numerous strong candidates, including up-and-comers like former Cobb Democratic Party Chair Michael Owens and state Rep. Bee Nguyen, a Vietnamese-American.
With the exception of the race in Georgia's 7th Congressional District between U.S. Reps. Lucy McBath and Carolyn Bordeaux, Democrats have contained their infighting to races unlikely to cause party fissures.
Republicans, on the other side, have bloody knife fights up and down the ballot. As we all know, former President Trump has gotten deeply involved in Georgia this year, endorsing numerous candidates but most notably challengers to Gov. Brian Kemp and Secretary of State Brad Raffensperger.
To see the advantage of avoiding primaries, look no further than the ads being run by Warnock. Though he spent his first year in office pursuing objectives of the party's liberal base – such as President Biden's Build Back Better plan and the federalization of elections – he's on our TVs telling us that he's working in a bipartisan fashion to fix kitchen-table issues like high gas prices.
This strategy allows Democrats to spend the whole year appealing to the political middle – the group that in 2020 abandoned Republicans and sent Warnock and Jon Ossoff to the Senate. Meanwhile, Republicans battling to win the nomination are focusing on messages that appeal to the most conservative audiences.
Nationally, Democrats face a terrible environment with independents. Abrams doesn't have the power to fix that, but she does have the power to keep her troops in line.