Georgia Trend Daily – May 5, 2022
May 5, 2022 Georgia.org
Staff reports that Governor Brian P. Kemp announced that MANA Nutrition, a Georgia-based nonprofit that produces ready-to-use therapeutic food (RUTF) to fight global malnutrition, celebrated breaking ground on an expansion of their Ben Hill County facility. With more than $36 million in investment, this is the company's largest expansion investment to date. MANA will also add 10 new jobs, bringing the company's employment in the county to 80.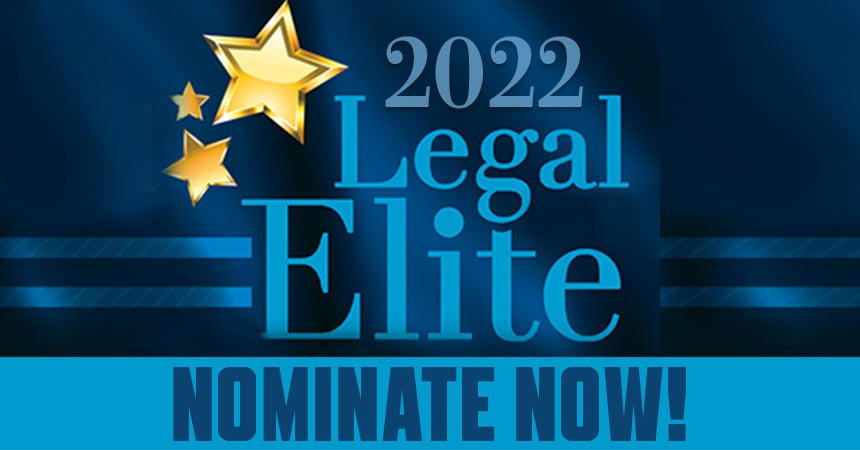 May 5, 2022 Georgia Trend – Exclusive!
Mary Ann DeMuth reports that each year, Georgia Trend shines the spotlight on the state's most effective attorneys and this year is no exception. Our 20th compilation of Georgia's Legal Elite in 16 categories – as chosen by their peers – will appear in the December 2022 issue. Nominations for the Legal Elite are now open and run through Friday, July 8, 2022, at 5 p.m.

May 5, 2022 Atlanta Journal-Constitution
Scott Trubey and Michael E. Kanell reports that a New York developer is planning a massive project on the site of Compound, a famed Atlanta nightclub, which would transform the property into a mix of offices, shopping and hundreds of new residences. Tishman Speyer wants to build 700 residences, 50,000 square feet of street front retail and 300,000 square feet of office space on the site at Brady Avenue near Marietta Street in West Midtown.

May 5, 2022 Dalton Daily Citizen
Roger Gates reports that competition among food products under the banner Flavor of Georgia has been an annual event since 2007. This year's grand prize winner was Hart Dairy for its Pasture Raised & Grass Fed 365 Days Per Year Chocolate Whole Milk.

May 5, 2022 Atlanta Business Chronicle
Savannah Sicurella reports that Semiconductor Intel Corp. (Nasdaq: INTC) is the latest West Coast tech company to plan a massive Atlanta expansion. The Santa Clara, California-headquartered company plans to hire over 100 jobs averaging salaries over $100,000 for a division focused on software innovation, the company announced yesterday.

May 5, 2022 GlobalAtlanta.com
Trevor Williams reports that a Danish-based company is using Georgia as the entree into the U.S. market for its autonomous line-marking robots used on athletic fields. Tiny Mobile Robots says it takes pride in the machines' ability to save turf managers time and money while offering them an environmentally friendly solution that uses battery power instead of the diesel fuel used by many other machines.

May 5, 2022 The Current
Mary Landers reports that a recent report in the journal Nature revealed that more than 1 in 5 reptile species worldwide is threatened with extinction and that the threat was greater in forest-dwelling reptiles rather than those in deserts. That's a sobering statistic for Coastal Georgia, whose forests, beaches, and wetlands boast an impressive diversity of reptile species.

May 5, 2022 Fresh Take Georgia
Emily Rubin reports that Katy and Oscar McGuire spent every Friday night watching movies, dancing, playing and reading books with their young grandchildren until their son Bentley died in an accident in 2020. "Our son got killed and our former daughter-in-law took our grandchildren away from us," Oscar McGuire said.

May 5, 2022 Marietta Daily Journal, Cherokee Tribune & Ledger-News
Chart Riggall reports that the Georgia High School unanimously changed its bylaws Wednesday to block transgender athletes from competing in sports under the gender with which they identify. Going forward, athletes will be required to compete under the sex listed on their birth certificate.

May 5, 2022 Georgia Recorder
Stanley Dunlap reports that a record number of Georgians are casting ballots through the first days of early voting for the midterm elections, while in the background legal challenges to the state's voting process continue to play out in court. On Monday 27,474 people cast in-person ballots across Georgia, a primary first-day record that was followed on Tuesday with another 32,000-plus people voting in races that will determine the nominees for governor, U.S. Senate, congressional districts, secretary of state and other tests of the state's budding battleground status.

May 5, 2022 Atlanta Journal-Constitution
Patricia Murphy, Greg Bluestein and Tia Mitchell report that it didn't take long for the leaked U.S. Supreme Court draft opinion overturning Roe v. Wade to become a new Republican divide in the race for Georgia governor. The yet-to-be-issued ruling prompted former U.S. Sen. David Perdue and several Republican legislators to publicly endorse a special legislative session to push a total abortion ban.