Organizations: Prom Dress Fairy
Prom Dress Fairy gives away formal attire for special events to whomever needs it.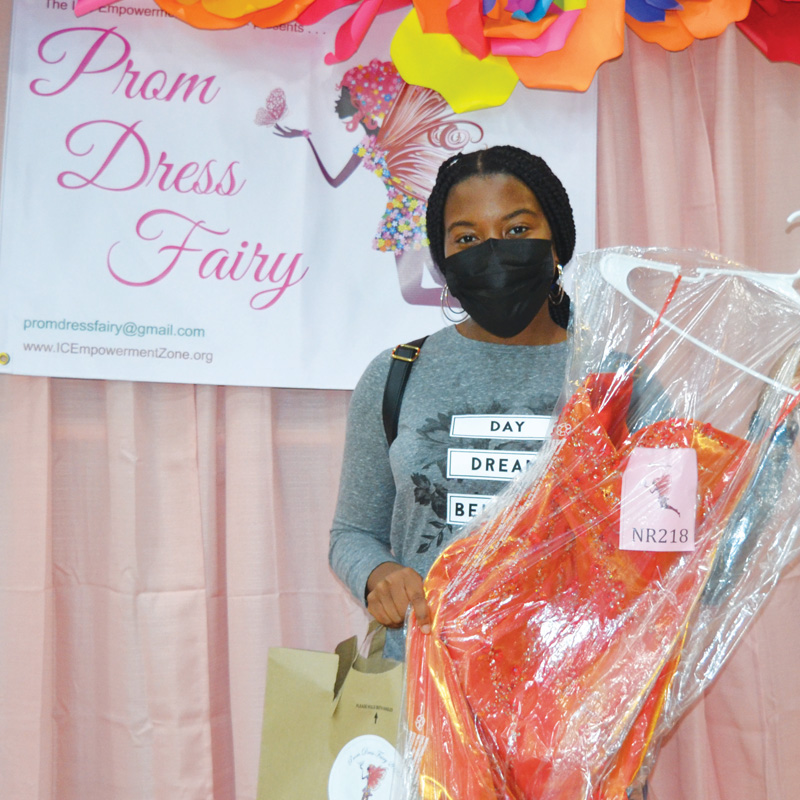 For many girls, the Cinderella magic of a perfect ball gown for a formal occasion seems out of reach.
Enter the "Prom Dress Fairy," aka Imani Marley-Husbands, who is known for giving away formal wear to whomever needs it. PDF is one project of I&C Empowerment Zone, a Lithonia-based organization she heads that's dedicated to instilling beauty, confidence and mental strength in underserved communities.
"COVID canceled two proms," Marley-Husbands says, "and because of the pandemic, many parents are out of work and can't afford a dress for prom, a quinceañera, a wedding, or other formal occasion. I thought: 'Now's the time to do this.'"
Last year, she launched her nonprofit using the pandemic stimulus money she received. Then Marley-Husbands began making the rounds of thrift stores, consignment shops and estate sales in search of formal dresses and shoes for girls. To kick off this year's season, she racked up 450 dresses, 350 pairs of shoes, jewelry and other accessories. Sizes range from 0 to 22. Everything is free.
"We wanted to get something for everybody," Marley-Husbands says. "There are dresses that show off your body and dresses that cover you from head to toe."
She occasionally holds showcases at school gyms and recreation centers, where girls can shop and then walk a red carpet and collect a swag bag like celebrities, but they can also make an appointment through email. "It helps to know the size beforehand," she says.
For next year, Marley-Husbands is developing the "Young Esquire Project," a similar program for boys.
"I don't want someone to miss out on a special event just because they can't afford the right clothes," she says.