Georgia Trend Daily – April 8, 2022
April 8, 2022 Georgia.org
Staff reports that Governor Brian P. Kemp, in conjunction with the Georgia Department of Economic Development (GDEcD), yesterday announced that through the third quarter of fiscal year 2022 (July 1, 2021 – March 31, 2022), job creation and investments resulting from economic development projects have already surpassed fiscal year 2021 year-end totals. These 251 project locations supported by GDEcD's Global Commerce team will result in the creation of more than 35,400 new jobs and $12.9 billion in investment for the state.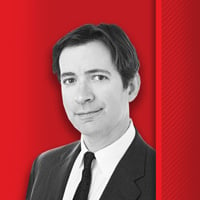 April 8, 2022 Georgia Trend – Exclusive!
Ben Young writes, my son has been studying the Renaissance, and as I watched the Super Bowl in February, noticing the plethora of electric car ads, I thought of some similarities between that era and our own post-modern age. Specifically, it occurred to me that the Enlightenment was some 200 years after the Renaissance ideas that preceded it. It wasn't an easy transition.

April 8, 2022 Atlanta Journal-Constitution
Drew Kann reports that a potentially messy problem for Georgia Power and its ratepayers bubbled to the surface this week: The company's plans to dispose of toxic coal ash at some sites around the state may not be up to snuff with more aggressive federal regulators.

April 8, 2022 Gainesville Times
Conner Evans reports that Kubota unveiled its new Gainesville research and development facility with a loud Japanese welcome, featuring taiko drumming and a ceremonial breaking of sake barrels to honor the $90 million project. Gov. Brian Kemp spoke at the event to show his support before a crowd of a couple hundred people, including many Kubota workers, company executives, state legislators and local government officials.

April 8, 2022 Georgia Health News
Andy Miller reports that Wellstar Health System in recent years has been exploring options – including a sale or partnership — for its Atlanta Medical Center and an affiliate hospital in East Point. A different option unfolded Wednesday: Wellstar announced that it's converting the 200-bed East Point hospital into a primary care, outpatient and rehabilitation center.

April 8, 2022 Augusta Chronicle
Joe Hotchkiss reports that a second $1 million donation in two days is helping Augusta Technical College rev up its automotive technology program. The gift from Columbia, S.C.-based Jim Hudson Automotive Group, will help the school establish an automotive service training center in Augusta's Laney-Walker neighborhood later this year.

April 8, 2022 11 Alive
Jonathan Raymond reports, as the U.S. Senate confirmed that Ketanji Brown Jackson will become the next Associate Justice on the U.S. Supreme Court, Georgia's Democratic leaders — including the state's two Senators who voted for her confirmation — marked the moment with pride. "Associate Justice of the Supreme Court Ketanji Brown Jackson," Sen. Rev. Raphael Warnock tweeted. "History has been made."


April 8, 2022 GPB
Lars Lonnroth reports that back in February, people crammed into a city council meeting in the town of Forsyth in Middle Georgia. Residents were intent on one thing: stopping a Bitcoin mine from opening up shop only 200 feet from residents' homes.

April 8, 2022 The Center Square
T.A. DeFeo reports that Georgia lawmakers approved a measure to update the state's criminal data reporting system and allow the Georgia Bureau of Investigation (GBI) to proactively investigate election fraud. One part of Senate Bill 441, the Criminal Record Responsibility Act, would form the Criminal Case Data Exchange Board.

April 8, 2022 Capitol Beat News
Dave Williams reports that four coal ash ponds Georgia Power plans to close in place will continue to expose ash to groundwater after the closures are completed, an executive with the utility disclosed this week. Ash ponds at Plant Hammond near Rome, Plant McDonough south of Vinings, Plant Yates near Newnan and Plant Scherer near Macon are among 10 ash ponds Georgia Power plans to close in place by 2028.

April 8, 2022 Atlanta Journal-Constitution
Gregg Bluestein reports, former President Donald Trump's rally to boost David Perdue's campaign for governor hasn't significantly improved his standing in the GOP primary against Gov. Brian Kemp, according to the first major public poll released since the late March event. The Emerson College/The Hill poll showed Kemp leading Perdue 43% to 32%, one of several this year that peg the incumbent governor with a double-digit lead among GOP primary voters.