Georgia Logistics Summit draws hundreds
Workforce needs and digital tech take the spotlight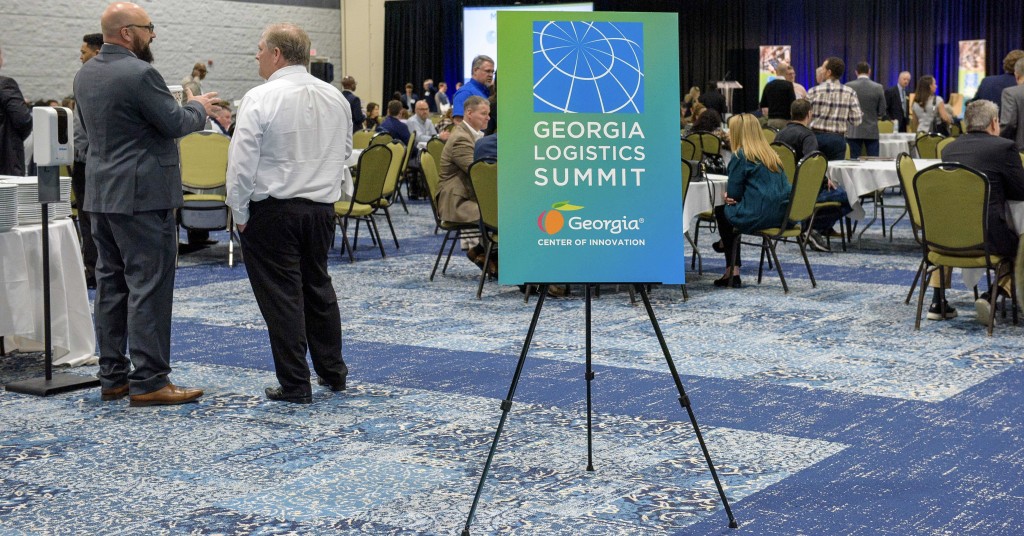 It's hard to overstate the importance of logistics to Georgia's economy. In 2021, the total sales impact of logistics industries was $83.4 billion, accounting for about 7% of the state's total sales. The industry is responsible for one of out every nine jobs in Georgia.
So it makes sense that the 2022 Georgia Logistics Summit, held in Macon this spring, featured a sold-out program that drew hundreds of attendees from the Southeast. The annual summit is one of the most important events centered on logistics and supply chain, and this year's panels focused on workforce and hiring, as well as the impact of digital technologies.
Several themes emerged:
When it comes to increasing digitalization of the industry, many panelists noted that tech provides new tools but logistics is still a "people business." Some noted that automation of repetitive tasks can provide opportunities for companies to help employees more fully use their creativity, decision-making and problem-solving skills and leadership abilities.
Workforce needs, especially pertaining to education, were covered in the summit's first panel. Georgia's large population of veterans provides a potential pool of workers who have valuable experience, and the Georgia Veterans Education Career Resource or VECTR Center offers accelerated programs in high-demand industries that help veterans get certificates and degrees by recognizing training received during military service.
Other presenters included Macon-Bibb County Mayor Lester Miller, Georgia Department of Transportation Planning Director Jannine Miller, and business leaders from RaceTrac, Blue Bird Corp. and Accenture, among others.
Most of the topics covered at this year's Georgia Logistics Summit resonate throughout the state's 159 counties. Learn more about how these communities are overcoming logistical and workforce challenges and benefiting from opportunities in this month's 2022 Economic Yearbook.
Photo by Bonnie Moret Photography.
Do you follow us? Find us on Linkedin, Facebook, Twitter and Instagram.