Sports Desk: Deeply Rooted Victory
The University of Georgia football team is now poised to be a multiple-title winner.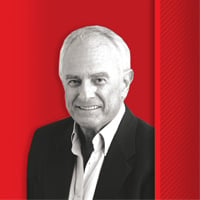 The business of winning championships can bring either a drought or an embarrassment of riches.
There are some schools that have never won a single national title and then there are Alabama and Notre Dame, which claim a dozen or more. The Georgia Bulldogs are now poised to join the short list of teams who hoist that trophy again and again.
When 2021 Outland Trophy-winner (given to the best defensive player in college football) Jordan Davis finished speaking at the Georgia Bulldogs' national championship ceremony in January, he lifted his coat, revealing a Braves jersey. The thunderous applause in near-capacity Sanford Stadium, as well as in the streets surrounding the stadium in Athens, suggested our state was not embarrassed in the least to claim two championships within a year.
For the state's two favorite teams to win their ultimate titles at almost the same time brought heightened emotional satisfaction, especially during the pandemic. Braves fans relished claiming their trophy following a 26-year drought and after the All-Star game was moved from Atlanta to Denver last July.
For the Bulldogs, raising the trophy involved a 41-year wait and taking down an old foe, the Alabama Crimson Tide, that had rained on their parade all too often.
Whether or not you went to the University of Georgia, you can't escape the influence of the Dogs across the state, in large cities and tiny towns and communities. In all 159 counties you'll see mailboxes adorned with the big G and Bulldog banners hang from porches, barns and storefronts. If you did not matriculate at UGA, chances are your neighbor, colleague, doctor, dentist, lawyer, teacher or minister did.
The late Dan Magill, one of the university's most devoted and colorful personalities who was a Bulldog publicist, promoter and historian – and who also coached the UGA tennis team to national championships and whose name adorns the tennis complex on campus – always allowed the university's strength was in its people. "We are the majority party," he constantly said.
So when Coach Kirby Smart's team gained control of both lines of scrimmage on a freezing January night at Indianapolis' Lucas Oil Stadium – dominating Nick Saban's Alabama team 33-18 – the celebration raged from Rabun Gap to Tybee Light, from Chickamauga to Chatham, and all points in between.
While UGA went 41 years between titles, the Bulldogs have been successful at playing football since its beginnings. In 1892, chemistry professor Dr. Charles Herty, brought the game to Athens, the first college team to be formed in the Deep South.
Prior to 2021, one of the most popular teams ever in Athens was the 1980 team of renowned and beloved Coach Vince Dooley – now a master gardener who holds the distinction of being the only football coach to be invited to speak at both touchdown clubs and garden clubs – and one of the greatest college football players ever, running back Herschel Walker – now running for U.S. Senate. The team went undefeated, gutting out the title with a hard-fought 17-10 triumph over Notre Dame in the Sugar Bowl on Jan. 1, 1981.
That team was lionized because of Walker's tremendous speed and power, but also its exemplary team-first attitude. During the preseason Erk Russell, the legendary defensive coordinator, had T-shirts made with the slogan: "BIG TEAM, little me." You still see some of those T-shirts around today.
When the 2021 team gathered for its parade and celebration, many of the surviving members of that 1980 team showed up for the coronation of the new champions. They helped hoist the new national championship flag at Sanford Stadium.
The success of this football team is deeply rooted in the state. Coach Smart spent his formative football years in Bainbridge and in Athens, while the quarterback, Stetson Bennett, is the son of pharmacists from Blackshear – two South Georgia boys who grew up in the "Friday Night Lights" tradition.
Bulldog fans have reason to believe their riches may get embarrassing soon, as Smart has positioned his program to be an annual player for collegiate title.
He is an indefatigable recruiter whose modus operandi is a perfect fit for today's college game. In fact, he went to work on a repeat the day after he returned from Indianapolis.