Political Notes
New university system chancellor, State Supreme Court changes and the defeat of Buckhead cityhood for this year.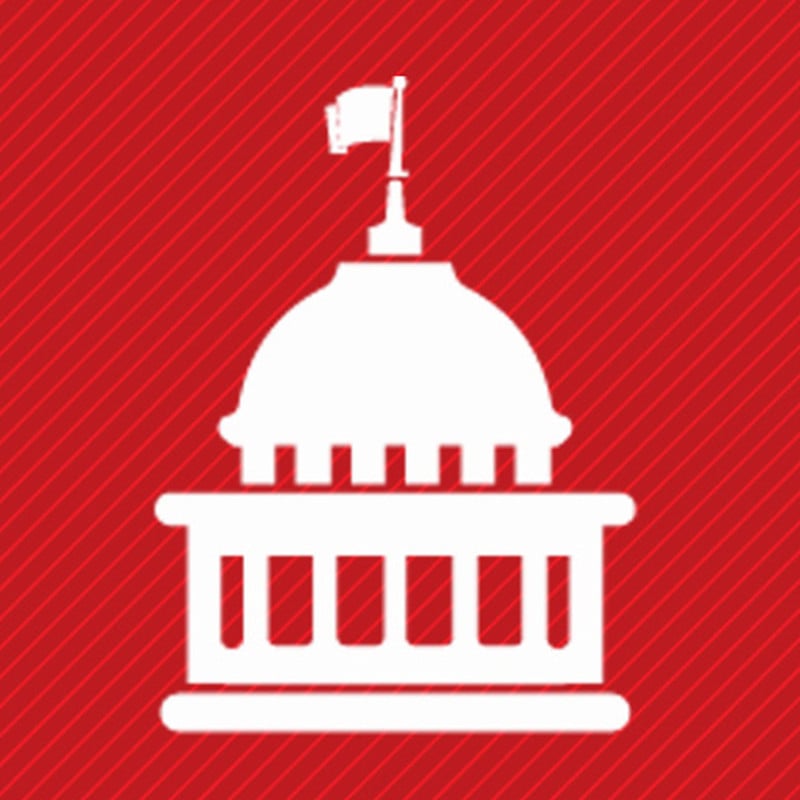 Supreme Court Changes: Just days after Georgia Supreme Court Chief Justice David Nahmias announced he is stepping down in July, after 12 years on the court, Gov. Kemp named Appeals Court Judge Andrew Pinson to replace him.
Nahmias, once a U.S. attorney for the Northern District of Georgia, was appointed to the bench by former Gov. Perdue. Pinson was named to the appellate court by Kemp last August and was up for reelection this year. He was previously solicitor general for the state attorney general's office.
Columbus Judge Ben Land will fill Pinson's seat on the Court of Appeals.
Not long before he announced his resignation, Nahmias gave the annual State of the Judiciary address in which he spoke of the backlog of cases affecting the state's judicial system as a result of the COVID pandemic and urged legislators to provide more resources for the state's mental health needs.
---
England Not Running: One of the most influential members of the state legislature, Rep. Terry England (R-Auburn), will not seek reelection. England, who has been chair of the House Appropriations Committee for 12 years, was first elected in 2004.
---
New Chancellor: The long search for a new University System of Georgia chancellor ended with the Board of Regents selecting Sonny Perdue, the former two-term governor and former U.S. Secretary of Agriculture, as the sole finalist to fill the position. Supporters touted Purdue's administrative experience while opponents cited his lack of experience in higher education. Recent BOR appointments by Gov. Brian Kemp may have helped sway the decision in the former governor's favor.
---
No Buckhead City This Year: Opposition from two powerful Republican leaders, Lt. Gov. Geoff Duncan and House Speaker David Ralston, eliminated any chance of a 2022 referendum on an effort to allow Buckhead to break away from Atlanta and become Buckhead City. (The name Buckhead is already taken, belonging to a town in Morgan County.)
Ralston and others indicated they would like to give Atlanta Mayor Andre Dickens a chance to curtail the crime that new city proponents cited as a reason for wanting to secede.
Some opponents believe a Buckhead de-annexation could lead to similar efforts in other metro areas in the state.
---
In Memoriam: Former Cobb County Commission Chair Mike Boyce died at age 72 in South Bend, Ind., where he was participating in a leadership program at Notre Dame, his alma mater. He served one term in Cobb and was defeated for reelection by Commission Chair Lisa Cupid in 2020. He had previously spent 30 years in the U.S. Marine Corps.
---
Awards to Lawmakers: The Conservative Political Action Conference (CPAC), held in Orlando this year, honored state lawmakers with strong conservative voting records. Among the highest-scoring Georgians, all Republicans, were State Sens. Jason Anavitarte, Dallas; Kay Kirkpatrick, Marietta; Ben Watson, Savannah; Greg Dolezal, Cumming; John Albers, Roswell; Lee Anderson, Grovetown; Frank Ginn, Danielsville; Dean Burke, Bainbridge; and State Reps. Trey Rhodes, Greensboro; Clint Crowe, Jackson; Chuck Efstration, Dublin; Don Parsons, Marietta; Brad Thomas, Holly Springs; Rick Williams, Milledgeville; Jan Jones, Milton; Todd Jones, South Forsyth; Charles Martin, Alpharetta; Jason Ridley, Chatsworth; Dave Belton, Buckhead; and David Clark, Buford.
---
Dollar to TCSG: Long-time State Rep. Matt Dollar (R-Marietta) resigned his seat to take a position with the Technical College System of Georgia, serving as deputy commissioner of economic development. Dollar was first elected to the General Assembly in 2002 at the age of 24. The recent Republican-drawn redistricting map put him in the same district as fellow Marietta Republican Sharon Cooper.
---
No Soup for Greene: Georgia's 14th District Congressional representative, far-right Republican Marjorie Taylor Greene, amused her detractors when she accused House Speaker Nancy Pelosi of having "gazpacho police" spy on members of Congress, apparently confusing cold Spanish soup with the Nazi secret police, or Gestapo. According to The Hill newspaper, she has used other Nazi references to denounce her political opponents, including President Joe Biden and House Democrats.
Soup confusion aside, four candidates are expected to challenge Greene in the May Republican primary. At least three Democrats are running for their party's nomination to oppose her in the general election; a Libertarian Party candidate must secure some 23,000 signatures in order to join them on the November ballot.
---
Tippens Retiring: State Sen. Lindsay Tippens (R-Marietta) won't run for another term this year, having served for 12 years. He was known as an advocate for education and served as chair of the Senate Higher Education Committee.