Catching Up With … James "Jay" Bailey
President and CEO, Russell Innovation Center for Entrepreneurs, Atlanta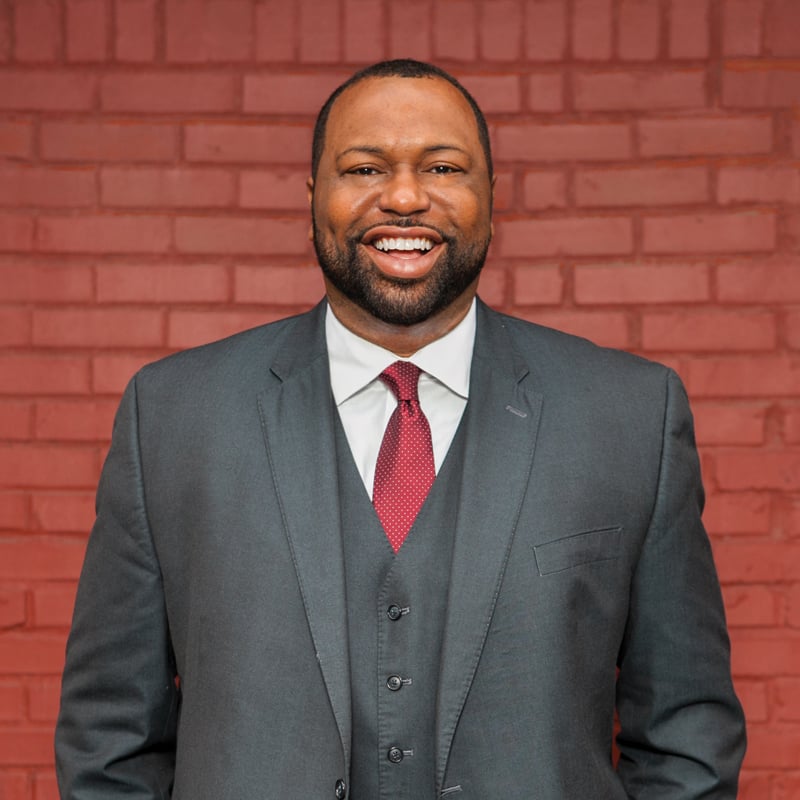 The Russell Center, a Black business generator for all stages of entrepreneurship, was inspired by the late business magnate, philanthropist and Civil Rights figure Herman J. Russell, who founded H.J. Russell & Company, a construction and real estate firm that is one of the nation's largest Black-owned businesses. The center is housed in the building where Russell established his company headquarters. These are edited highlights of an interview with Bailey.
---
Q: Tell us about the Russell Center.
A: It's hard to talk about the work we do without talking about the man, Herman Russell. This is the guy that had a pool inside his house at the age of 30, where a young Dr. King used to go and swim and talk about how he wanted to change the world. [Russell] integrated the chamber of commerce at the city and state level, built half of our skyline. When you think about the Russell Center, you've got to think about a Black man, 74 years ago in the Jim Crow segregated racist South, having the audacity to dream big enough to have a headquarters building that is a full city block wide – with his name on it, at a time they were still lynching Black men for thinking too much of themselves. He built that building intentionally across the street from Morehouse, Clark-Atlanta, Spelman, Morris Brown [colleges and universities]. This is hallowed ground we're building on – to be able to take that original building of H.J. Russell, the ultimate entrepreneur, and turn it into the largest center in the world dedicated to trying to find the next Herman Russell.
---
Q: How do you go about doing that?
A: Making sure we eliminate the challenges of access, opportunity and exposure. We're looking for transformative change. Our base curriculum is [built on] big ideas – inspire, develop, execute, accelerate and scale. We support 127 companies. We're only in year three. We're going to grow to 1,000 in the next five years.
---
Q: What can the center do for Black businesses that other places can't?
A: What Morehouse and Spelman do for education that Georgia Tech and Emory cannot. In our space, yes, there is a certain level of belonging that gives us a competitive advantage with Black entrepreneurs. But we're also pulling in some of the best [resources] in the world; so if you are learning about logistics, you're learning from UPS. If you are learning about direct-to-consumer marketplace or selling products, you are learning from [The] Home Depot, PayPal, Fiserv.
---
Q: What's the state of Black entrepreneurship in general?
A: Black businesses were hit harder – disproportionately – because of COVID-19, but the entrepreneurial spirit is as strong as ever. It's still disparate. The average white-owned business is 11.5 times larger than Black-owned businesses; 96% of Black-owned businesses are sole entrepreneurships. Innovation, entrepreneurship, ideation, creativity have always been strong in our communities. Being able to create pathways to prosperity is really the thing that has been the greatest impediment.
---
Q: What are the obstacles?
A: You have to look at the numbers. Less than 2% of all venture capital generated goes to Black entrepreneurs. That has to be institutional bias. Look at the numbers around bank loans They all point to a certain level of bias – intended or unintended. It does exist.
---
Q: What could help?
A: Intentionality. I can't be a bank president and look at those numbers and say that's OK. I can't look at my entire executive board and entire executive team and see there is no diversity and think I'm going to bridge the gaps. If diversity is not present, diversity will not manifest.
---
Q: Is Atlanta a good place to be a Black entrepreneur?
A: There is no other place that is better. We have colleges, we have corporations, we have culture. We have examples of Black entrepreneurial excellence that people can aspire to. We have literally all the pieces to be an economic engine and powerhouse that impacts the globe. Shame on us if in the next 10 years we can't figure out how to come together to make something history will never forget. Atlanta is Ground Zero.