Catching Up With … Sarah Riggs Amico
The executive chair of the Jack Cooper transportation and logistics company talks about making the trucking industry green.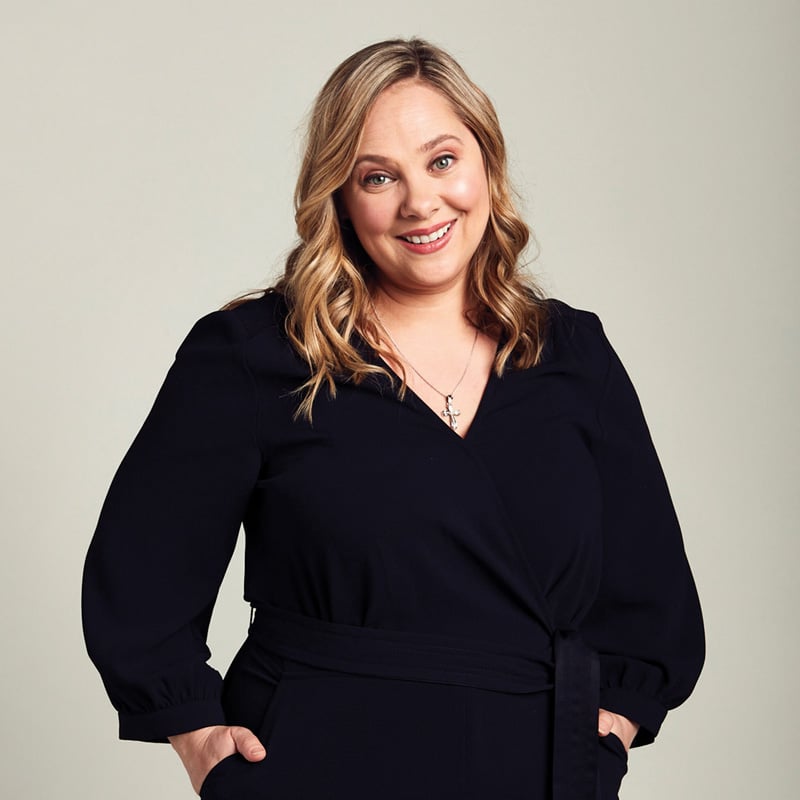 Q: Tell us about Jack Cooper.
It's a 93-year-old transportation and logistics company, specifically focused on car haul. Your readers have seen the double-decker trucks filled with cars going to dealerships – those are ours.
In a typical year – no COVID or chip shortage – we deliver 3.5 to 4 million cars a year in North America. We have a headquarters here in Kennesaw as well as one in Kansas City. We're very proud to be union, Teamsters and Machinists. The story of Jack Cooper since I became chairwoman in 2014 is about a place that takes care of its people – paying employee health insurance premiums, [providing] paid leave for birth parents, adoptive parents, foster parents.
---
Q: What's appealing to you about the trucking industry? It's not been a place where you find many women.
A: I grew up in trucking. My dad has been in the industry since I was six. What I love about it is we move a great product. I love how the industry is changing with the times. We're taking one of the oldest of old-line industrial businesses and really driving a 21st century green-energy future.
---
Q: What is your company doing to help achieve that goal?
A: Jack Cooper has committed to transitioning to zero emission Class 8 trucks [those with gross weight ratings over 33,000 pounds]. That's no small feat. We think it's the right thing to do, but I also know it makes good business sense.
---
Q: What's it going to take to make the entire industry green?
A: A lot of work, selling this in the capital markets. It's also going to take some work in the regulatory landscape. If we really want to transition the industry, we're going to have to be very smart about how the capital markets, the industry and the regulatory and legislative environments interact. We need to look at weight exemptions for zero emission Class 8 trucks.
---
Q: Why weight exemptions?
A: Lithium-ion batteries in electric vehicles are much heavier. New electric Class 8 trucks might be 4,000 or 5,000 pounds heavier. If you limit weight to [the current] 80,000 pounds, [companies] are not going to give up capacity to move to a zero emissions truck if there's no accommodation for increase in weight in equipment.
---
Q: How have supply chain issues – particularly the shortage of semiconductor chips used in vehicle manufacturing – affected your company and the automotive industry?
A: We sit at the nexus of a lot of the pieces of the supply chain. Onshore capacity for semiconductor chips needs to be revitalized. Just a couple of decades ago, the U.S. had 40% of its chip capacity needs manufactured onshore. That's now fallen to about 11%. We've arguably removed too much slack from the system and made it so supply chains cannot weather a macro shock like the pandemic. There are ways they can become more efficient and more resilient.
---
Q: What do you see ahead and what's the timetable?
A: Our industry is about to make a roaring comeback. We have to try to make sure we can do this in a very sustainable way. I think we're going to see the chip shortage start to turn a corner by the end of Q1. By next summer, we're going to see U.S. auto sales come back. Supply chain issues could take 18 to 24 months to get back to normal.
---
Q: Any immediate plans to make another run for office?
A: No. I'd love to have the chance to do it again at some point, but right now I think the thing I can do that will have the most impact on the world my daughters grow up in is to help lead an industry – trucking and car haul – that in so many cases people think of as the bad guy in the environmental story. I want to change that narrative.