Vinyl recording celebrates Pasaquan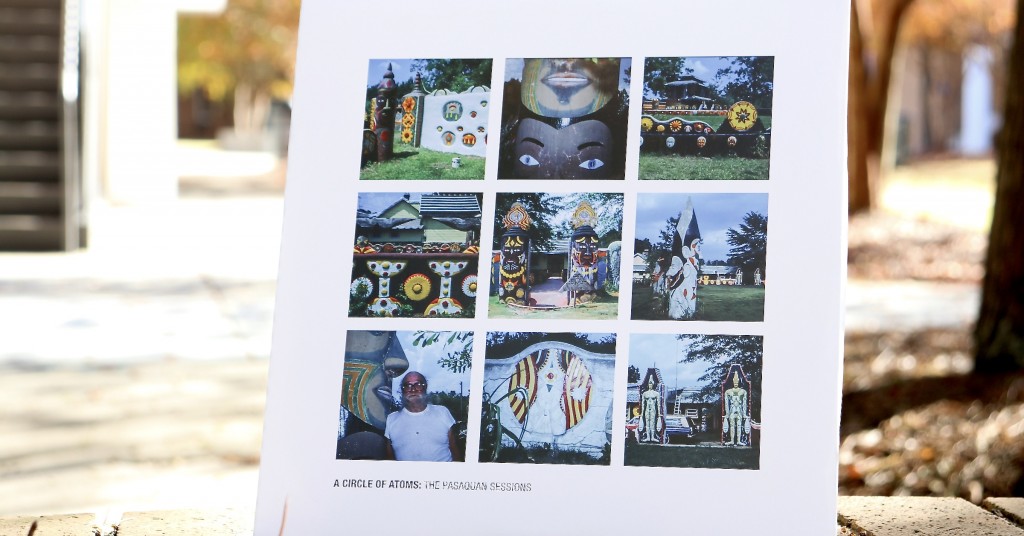 Columbus State University (CSU), which owns the Buena Vista-based Pasaquan outdoor art compound, recently collaborated on a vinyl album that celebrates the life of internationally renowned folk artist Eddie Owens Martin, aka St. EOM. The collaborative project between Pasaquan and CSU's Schwob School of Music was more than a year in the making and features eight tracks, most of which are original compositions about or inspired by the site, which is on the National Register of Historic Places.
The limited run of 500 albums is available for purchase. The Georgia Council for the Arts, the Kohler Foundation and the Georgia Department of Economic Development funded the production and all proceeds from the album's sale will be reinvested into preservation of the site.
The seven-acre Pasaquan compound – including concrete sculptures and more than 900 feet of masonry walls — is currently undergoing a three-year preservation effort that is a cross-collaboration among CSU chemistry and art students. The chemistry students determined the paint used on Pasaquan's exterior surfaces is deteriorating and they are working with art students to repaint the site that Martin built over the course of a decade, starting in the late 1950s.
Pasaquan is open to the public Fridays through Sundays, from 10 am to 5 pm. To learn more about this influential art center, check out our July 2017 feature, "Hidden Gems."
Photo provided by CSU
Do you follow us? Find us on Linkedin, Facebook, Twitter and Instagram.