The Georgia File: Vision Pays Off
Tim Lee, the late Cobb County commission chair most responsible for bringing the Braves to Truist Park, would have been thrilled at the World Series win.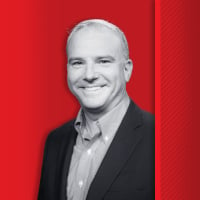 With the Braves' World Series win, Tim Lee would have figuratively died and gone to heaven if he hadn't literally done so already.
The former Cobb County Commission chair lived long enough to see his vision – Truist Park and The Battery Atlanta – come to fruition, but his death in 2019 robbed him of the chance to celebrate on stage in late 2021, showering in the confetti as Queen's We Are the Champions blared over the speakers.
Arguably, the Braves would have won the World Series regardless of where their stadium was located, but without Tim Lee, we can safely say it wouldn't have happened in Cobb County.
In 2013, the Braves had hit dead ends with Atlanta City Hall in efforts to build a mixed-use development around Turner Field. Braves executive Mike Plant reached out to then-Cobb chair Lee, and the pair met for lunch at Marietta Country Club. Plant explained his vision for building not only a stadium but an entirely new community.
At the time, Lee was looking for "the next big thing" for Cobb. As the two talked at lunch, Lee didn't fully realize just how big a deal was on the table. Up till the end of the conversation, he thought Plant was talking about bringing a minor league team to Cobb.
They left that first meeting with an understanding. "I said, 'Tim, if you have to take this to a referendum, this has been a nice lunch.' Tim said, 'If you want me to be a stalking horse for Atlanta [as a negotiating tactic], this has been a nice lunch,'" says Plant.
Lee worked to find the right parcel of land, and he and Plant eventually agreed on a deal. After the county announced the project, the commissioners held town halls, and there was a countywide meeting for public comment. Two weeks from the announcement, the commission passed the plan.
The backlash came quick and hard. Opponents cried foul. It was a backroom deal. There was no transparency. It ripped off taxpayers.
Nonsense, says Kellie Brownlow, who served as Lee's deputy chief of staff. "There was actually more transparency in that deal than in a normal economic development deal because the public knew two weeks before the vote," she says.
But the narrative took hold, and Lee could never shake it.
In his 2016 re-election campaign, he lost his primary runoff in crushing fashion, 64% to 36%. Lee's campaign had a great message. The Battery was already spurring significant economic development – the new Synovus building, for example, was going up just across I-75 at the time. With revenues strong, he cut taxes, undermining the fallacious argument that Cobb taxpayers were getting soaked. The facts were on his side, but nothing broke through.
"Tim was often asked if he regretted the decision," says Republican political consultant Heath Garrett, who advised Lee. "He'd say, 'If bringing the Braves to Cobb County cost me re-election, I'd still do it a thousand times.' What Tim delivered for Cobb is now the national model."
The World Series brought Lee's vision to the attention of millions across the country and beyond. Crowds poured through the Battery even on the nights when the team was playing in Houston. Soon the Battery will add hundreds more housing units and two new corporate headquarters, including Papa John's.
Today, many of those who voted against Lee have embraced the Battery. Ask someone in Cobb to lunch or dinner, and that's where they'll ask to meet you. Plant says the Braves plan to rename a road at the Battery for Lee and next season they'll unveil a plaque at the stadium that memorializes Lee and the other commissioners who made it all happen.
"There were lots of naysayers, and I told Tim no one is ever going to apologize to us once they see how it turns out," Plant says. "He shared that vision with us and took that risk with us. He's not here to see it all now, but he's got his name all over this place."
It's not uncommon for visionary elected officials to pay a political price for bringing major change. History has proven Lee right. It's too late for voters to apologize to him, but it's the perfect time for Cobb County find an ostentatious way to honor his legacy, one that will pay dividends for generations.
"Tim died because of cancer, but I think he gave every piece of fight he had to that project and to Cobb County," says Brownlow, his former aide. "At the end of the day, look at what he did."