State of Mind: Right Time, Right Cause
Mental health issues have reached crisis levels in children and adults. It's time for the state to help.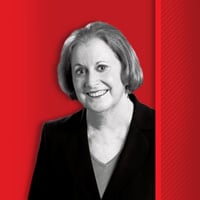 We have a little breathing room – finally. With the testy legislative redistricting process behind us and the likely-to-be rancorous state elections still down the road a bit, the regular 2022 General Assembly session, which begins this month, offers an opportunity to address Georgia's mental health needs.
It is time. The situation is grave and cries out for attention: More than 1.4 million adults in Georgia have a mental health condition, according to the National Alliance on Mental Illness. Some 104,000 Georgians ages 12 to 17 have depression. Last year, 44% of Georgia adults reported symptoms of anxiety or depression; 29% of them were unable to receive counseling or therapy.
No one is expecting a red-and-blue lovefest once the lawmakers are gaveled into session, but the need to focus on mental health is surely something people on both sides of the aisle can agree on. Fortunately, there is a wealth of solid information on what needs to be done and how to do it. A report issued early last year by the Georgia Behavioral Health Reform and Innovation Commission, which was established by House Bill 514 in 2019, outlines recommendations covering hospital and short-term care facilities; workforce and system development; involuntary commitment; mental health courts and corrections; and child and adolescent behavioral health.
The commission is a bipartisan group of heavy hitters representing healthcare, including psychiatry, as well as the state legislature, law enforcement and the judiciary.
By way of underscoring the critical shortage of behavioral health professionals in Georgia, the commission cites some sobering numbers: 150 of the state's 159 counties are considered mental health professional shortage areas. Some 77 counties have no full-time psychiatrists; 76 have no licensed psychologists; 52 have no licensed social workers; and 60 have no pediatricians. Only 53% of Georgia psychiatrists accept Medicaid clients.
It is clear to anyone paying attention that mental health problems, including substance abuse, have increased significantly during the pandemic. Nationally, more than half of all Americans report that COVID has had a negative impact on their mental health. Overdose deaths in Georgia increased by 37% in 2020, according to the Department of Behavioral Health and Developmental Disabilities.
The commission describes Georgia's behavioral health system as "a complex amalgam of state and county agencies, contracted care management and administrative services organizations, public and private providers, professional associations, accrediting bodies, licensing boards and consumer advocacy organizations."
The report is straightforward and comprehensive and benefits from the variety of perspectives reflected in its membership and the testimony and expertise it sought during its hearings. Recommendations include some significant revamping of systems and procedures, but also some fairly simple steps that would help the state deal with its substantial mental health needs.
Some findings stand out: among them, the value of prevention and early intervention, especially school-based mental health well-being endeavors. In fact, the commission notes, such efforts can yield an astonishing return on investment, as high as $65 per $1 invested.
Parity in insurance coverage for behavioral health treatment is a key recommendation. The commission calls it "central to all the issues being considered," as it would allow insured individuals to access mental healthcare without paying out-of-pocket and would decrease hospitalization and incarceration rates. It could reduce the need for crisis services, too.
Promoting telehealth and technology capability is endorsed as a way of increasing access and cutting costs. The commission says the flexibilities in healthcare service delivery relating to telemedicine that were allowed during the pandemic should be continued.
The report recommends increasing the mental health workforce but also developing the capacity of healthcare providers other than behavioral specialists to address mental health conditions. A relatively easy change includes more latitude for psychiatric nurse practitioners – allowing them to write prescriptions, for example.
Revamping and strengthening the state's mental health will require changes in laws, new initiatives, coordination with the federal government and more money.
The next few weeks will be crucial to beginning the legislative work needed. It is too important to let it get lost in the rough and tumble of partisan disputes. Let's please use this session to make some progress on a vital issue.