Organizations: Feeding the Valley
Feeding the Valley helps feed those in need in Southwest Georgia.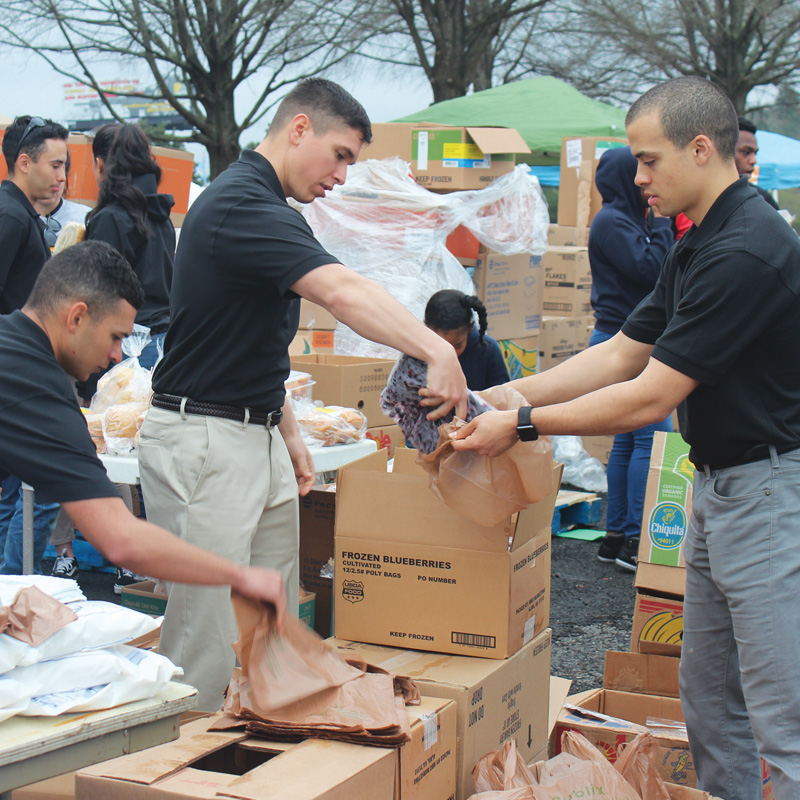 Before the pandemic, an estimated one in five Georgians was designated "food insecure." Those numbers exploded by 35% in the time of COVID-19, says Frank Sheppard, president and CEO of Feeding the Valley, a Columbus-based nonprofit food bank that opened in 1983.
To address the problem, Feeding the Valley distributes more than 600,000 pounds of food each month across 18 counties in Southwest Georgia, from Calhoun to Webster, along with Russell County in east Alabama. The organization works with about 350 partners to deliver boxes to 50 sites serving 12,000 families per month.
"Our other partners, churches and programs for seniors and after-school groups, know their local communities, so they can reach the elderly and the disabled, and others who might lack transportation," says Sheppard. "In our more rural counties, where there may not be access to a food pantry, we distribute food through our mobile pantry program."
The fare adheres to strict nutritional standards.
"We tailor our meals to cater to clients with soft-palate issues," Sheppard says, "and our food is low in sodium to prevent spikes in blood pressure. We use a lot of lean meat and fresh produce."
On average, the group feeds 200 seniors a day, 2,000 children during the school year and 3,000 kids in the summer.
"Children who are malnourished start off their educational years 20% behind their peers in their pursuit of academic success," he says. "Our efforts are to get children the nourishment their bodies need to grow physically and mentally, which will help give them a chance to succeed in life."