Catching Up With … Kimberly Ballard-Washington
The president of Savannah State University talks about the role and value of HBCUs.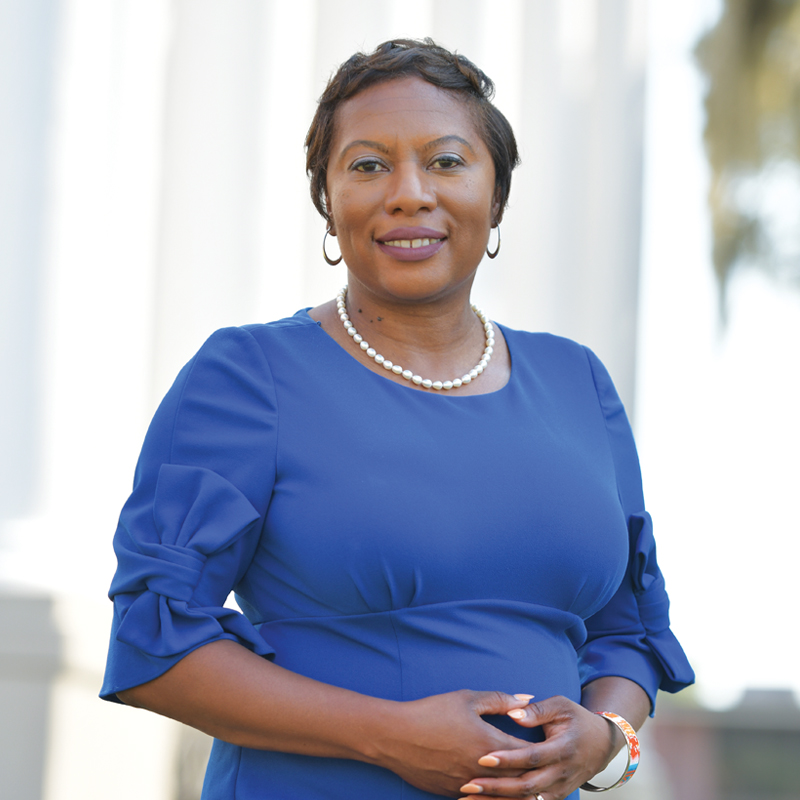 Kimberly Ballard-Washington, an attorney, spent much of her career on the legal side of public higher education, as advisor to the state Board of Regents and in the legal affairs departments of the University of Georgia and Valdosta State University. After stints as interim president of Fort Valley State University and Albany State University, she moved to Savannah State, where she was interim president before being named president last May. These are edited highlights of an interview.
---
Q: Tell us about your university.
A: Savannah State is the oldest public HBCU [Historically Black College or University] in the state of Georgia. It was founded by the citizens of Savannah 131 years ago. Three Savannah mayors have links to Savannah State: Otis Johnson, Edna Jackson and our current mayor, Van Johnson. We're very proud of how we are linked to this city. We have an outstanding marine sciences program. We have the most African-American [students] in marine sciences, marine biology [of] any other location in the nation.
---
Q: Where do your students come from?
A: We educate students from the state of Georgia but really from all over the country and world.
---
Q: How does your legal background inform your work as a university president?
A: The typical president is going to come up through the academy, as part of the faculty. My vantage point is a little bit different. Through my legal career in higher education, I worked very closely with our provosts, our presidents and student affairs. I had an opportunity to learn the institutions. That is helping me through the learning curve I have being a new president.
---
Q: What do you see as the role and value of HBCUs?
A: Savannah State offers – and this extends to other HBCUs – a feeling of belonging, a feeling of being loved and being wanted. Our students recognize, when they come here, they are not here just because we want to show an increase in numbers. We want to make sure they are fully educated. We have people who are dedicated to making sure our students can be successful.
---
Q: Is there anything in your own experience that made you realize how important that special attention is?
A: During my college career, I never had people to reach out and help me get through a situation. If I wasn't doing well in a class, I never had someone say, "You may need to go to this tutoring session." My father died during my first semester of college, just before finals. I took my finals. No one said, "Go to counseling."
---
Q: How do you make sure students are getting what they need?
A: We're small enough to be able to reach out to students as individuals and help guide them. We're giving them counsel, giving advice, helping them know there are opportunities. We have leadership programs. Our faculty and staff make it a point to try and lift up each individual.
---
Q: What does Savannah State need to continue this work?
A: Money. The financial resources to do the good work that we are doing. Over the past few years, we've had substantial budget cuts. Faculty and staff are fewer in number. Our alumni give at a high rate, [but] oftentimes our alums don't have generational wealth comparable to other schools. We need more scholarships, more endowed scholarships, so we can help more students graduate, give back and be more productive citizens.
---
Q: Looking ahead, where do you see opportunity?
A: I would love to see Savannah State create a more dynamic College of Education. We lost our College of Education [a few] years ago; we got it back but it's small. Given what the needs are in the realm of education, we need to be a major player. I also see opportunity in our College of Business. Our homeland security program is outstanding. Computers, information systems, logistics, supply systems, fintech – these are opportunities for us.
---
Q: Anything else we should know about Savannah State?
A: Regardless of race, color, creed or national origin, we are an open, welcoming environment.