State of Mind: Deconstructing the Year
Positives to consider in a year dominated by COVID.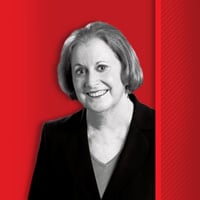 It's tempting to say that the best thing about the year 2021 is that it's almost over and we get to start again next month with a (sort of) clean slate. Except that's not entirely true. In the triage system of evaluation for any year, this one particularly, there's the good, the bad and the rest of it, all contributing to the final ranking.
No doubt, the best thing that happened this year was the rollout of effective COVID-19 vaccines – including booster doses – and their wide availability. The fact that most Georgians could easily access the shots, at no cost, via a short drive or an even shorter walk, is a testament to the researchers, the healthcare professionals, the pharmacists and the transportation personnel who all played a role. I got my first two shots at a local hospital and my booster at a pharmacy just blocks from my house. Quick and efficient at both places.
(In some places, vaccine receivers actually got paid for getting the shots. I have to admit the idea of using public funds to hand out gift cards for shot-getters initially raised my hackles; but if it helps get people to roll up their sleeves and take the shots, I can manage to live with it.)
It's easy to lose sight of the tremendous and tremendously effective efforts of those who brought us the vaccines and instead to fall into the rabbit hole of focusing on the anti- vaxxers who have slowed down our recovery by refusing the help that is available. They have done damage to our state's public health status and absorbed a lot of the communal oxygen by their stubborn refusals, whatever their reasons.
Still, about 5 million people in our state have been fully vaccinated this year. That number is likely to increase, especially as vaccines are approved for young children. That's good news, no matter how you slice it.
Of course, any listing of good things for 2021 has to include the safe return to in-person instruction for the vast majority of Georgia's school-age children – and for college students as well. This was a real achievement, accomplished by dedicated educators with help from families. That their already difficult work, combined with trying to catch up students who had been out of their classrooms for so many months, was made harder by self-important anti-maskers determined to render a tough situation even tougher – well, that only makes the teachers' achievements more remarkable.
Artists, arts organizations and institutions found ways during the year to share their offerings safely and bring some comfort, enlightenment and entertainment to those who needed it. (I took an online poetry class this fall that greatly brightened what could have been a grim month.) Many houses of worship have worked to make their services and activities safe, using masks and social distancing.
It's welcome news that our state's economy has continued its recovery this year – not universally, of course; but it has proven its resilience, even as some glaring needs become more apparent, like higher pay for many service industry workers and more truly affordable housing. And, predictably, Georgia's rural communities continue to fall behind and are in need of solid help, not just sympathy.
As remarkable as our state's healthcare professionals and those who support their efforts have been during the course of this pandemic, the Delta- variant-related surge of cases requiring hospitalization, largely among the unvaccinated, taxed many of those providers and the hospitals they work in, nearly to the breaking point. A number of elective surgeries had to be postponed; and many ER visits for non-COVID conditions and illnesses were delayed.
There were personal losses this year, as there always are – deaths of friends chief among them: people we didn't have a chance to visit one more time, share one more story with, pour one more cup of coffee for. In some cases, there were funerals and memorials we couldn't attend. A year dominated by COVID and its effects has served to remind many of us of our vulnerability, but it has also perhaps given us an appreciation of things and people we take for granted.
December promises welcome holiday celebrations – still cautious, probably a bit tamped-down. And it gives us a little more time to do our individual evaluations of the year that is ending and find some optimism for the one that lies just ahead.