Catching Up With … Joey B. Tucker
The president of the Georgia Association of Realtors talks about the booming market in the state.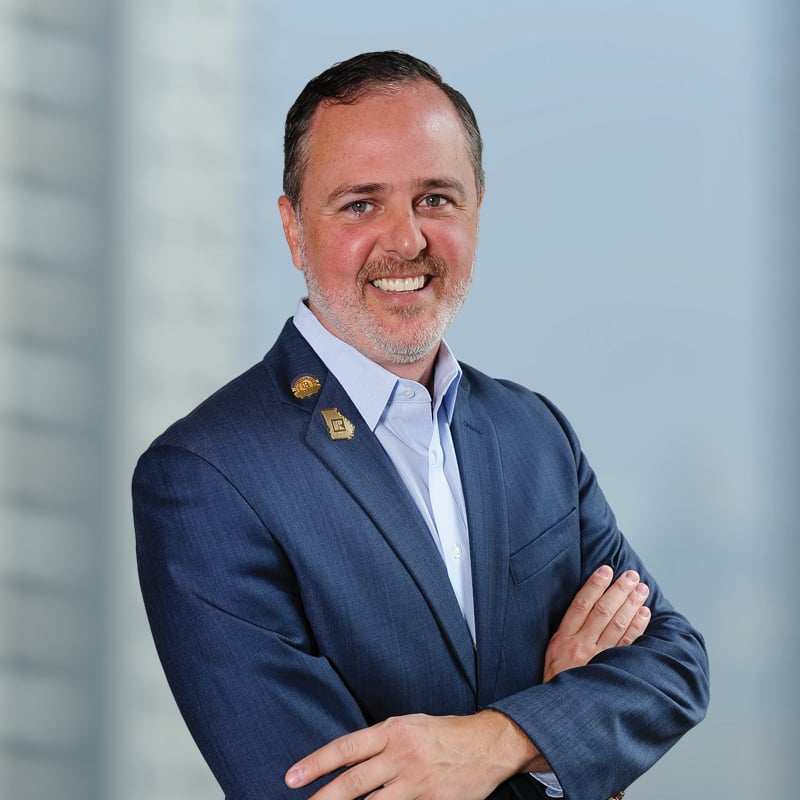 Joey Tucker, an associate broker with Coldwell Banker Upchurch Realty in Athens, became president of the statewide association of residential real estate professionals in November. These are edited highlights of an interview.
---
Q: What does the market look like?
A: Overall, Georgia is very sound. We're closing more than we're listing, so our inventory is down around the entire state.
---
Q: Take us through the recent trajectory of the market.
A: Over the last few months, prices were steadily increasing. Our median sales price [in August] for the entire state of Georgia was up to $302,000, 15% over the previous year. [Note: Nationally, the median home price was $356,700.] Days on the market have steadily declined [recently] – 22 days, down 58%.
---
Q: Is this COVID-related?
A: The pandemic did have an effect. People were at home, looking at their budgets, looking at where they live, realizing they didn't have to live five minutes from work, not feeling they were tied down to a certain area. There wasn't a lot on market at that time, so that allowed prices to steadily increase. People were getting great value for their homes.
---
Q: Has this meant more interest in suburban or exurban areas?
A: A lot of buyers are looking in the Newnan-Peachtree City area. Alpharetta is very desirable right now, Cherokee – all those areas on the outskirts of Atlanta. The housing inventory is down. We're seeing people moving out toward Lake Oconee, moving out I-20. In the Athens area – Jefferson, Oconee – we're seeing a lot of people move there to be near the university, activities, sporting events.
---
Q: Any other hot spots around the state?
A: The mountains – in Blue Ridge. Savannah, up and down the coast. Columbus is really doing well. Even smaller rural areas in South Georgia are seeing good strong markets; it's just a smaller population so it doesn't get the notoriety that cities do.
---
Q: Where do you see the next wave of growth?
A: We're going to continue to see growth in the suburbs around Atlanta – Rockdale, Walton, Gwinnett, Paulding, Carroll – [and] the mountains or down on the coast.
---
Q: Schools have traditionally been a big factor in home-buying. Is that holding true?
A: Schools are huge. COVID really prioritized schools for a lot of people. There were school districts back in full force, districts that were virtual. I did several transactions for clients who moved their kids from virtual to in-person school districts. Schools have always been important. But in-person has been huge for a lot of people.
---
Q:  What about the second-home market?
A: It's not decreased much. People are saying, 'We can pull our money out of stocks and put it in real estate, buy that second home.' A lot of communities allow for short-term rentals. Second homes are being bought in the Athens area, near the university. [Same for] mountain homes, beach homes, even near military cities.
---
Q:  What will it take to increase the overall housing inventory?
A: We've got to continue to push new construction and go into cities to look for ways to revitalize homes and get them on the market. The new home inventory, no matter the price point, will continue to move all inventory; that will bring affordable housing, bring workforce housing, bring housing at all levels, and be that domino effect.
---
Q: There's a lot of talk about affordable housing, but it doesn't seem the needle has moved much.
A: New construction costs have made affordable housing [difficult] to build. But you might have a first-time homebuyer moving up, so that opens their house. Affordable housing doesn't have to be a new construction house. You just need inventory to constantly move and change the market.
---
Q: What do you expect for 2022?
A: A strong market. I think we are going to increase our listing inventories. I don't see prices dropping too much. I think '22 is going to be a very strong market, whether you're buying or selling. Interest rates are so low. It's a great time to purchase a home.