The Ga File: Anyone's Game
Republicans must unify to hold onto the state governorship.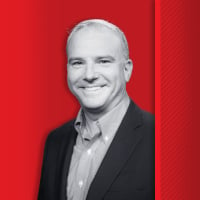 A governor seeking reelection needs the solid support of his or her party. That's always the case but particularly so in Georgia's 2022 election, where a 50-50 electorate means this is anyone's game. Republicans and Democrats must secure their own parties' voters then build on that base by wooing independents.
Before 2020, Georgia statewide elections saw polling with razor-thin margins throughout the fall. Independents tended to break toward the GOP in the final days, leading Republicans to a string of victories throughout the 2010s. In 2020, it was the same story with a different ending. Independents broke toward the Democrats.
With that formula in mind, it appears at first glance that Gov. Brian Kemp faces a perilous situation with discontent boiling among a segment of his base. When Kemp addressed the GOP convention in Jekyll Island in June, a minority of the crowd booed and heckled him throughout. The same happened this summer at the well-attended Floyd County GOP rally. At the 8th Congressional District Fish Fry in late August, former Gov. Sonny Perdue felt the need to command the hometown crowd to treat Kemp with respect.
Add to that the undisputed leader of the Republican Party, former President Trump, has fixated on punishing Kemp for perceived betrayals. To date, Georgia GOP voters have never failed to rubberstamp Trump's choices in primary elections. This uninterrupted string of victories, ironically, includes Kemp's nomination in 2018, when the future governor went from 15 points down in the first round to a 70-30 blowout in the runoff after Trump weighed in for him.
During a rally for then-senators David Perdue and Kelly Loeffler back in January, Trump promised that he'd return to Georgia in 2022 to campaign against Kemp. Truth is, he's never stopped attacking Kemp. Trump should charge rent for the space that Kemp occupies in his mind.
The former president has heavily pressured his Georgia allies to run against Kemp in the primary. But so far, no one has taken the bait. David Perdue and former Congressman Doug Collins took a pass. Herschel Walker decided to run for U.S. Senate instead (and got Trump's endorsement immediately). Trump won't endorse former-Democrat-turned-Republican Vernon Jones in the gubernatorial race. Trump knows Jones has little chance.
Maybe Trump's allies don't share his hatred of Kemp. Maybe they think, even if Trump helped them beat Kemp in a primary, that the divisiveness of such a contest would cripple the nominee in the general election. Or maybe they think Kemp has more electoral strength than some might assume.
After all, at those same events where some partisans booed Kemp, a significant majority of those crowds tried to drown out the boos with cheers. And polling shows that, even with the challenges of COVID remaining, most Georgians say the state is on the right track. That benefits an incumbent governor.
But even if Trump doesn't recruit a challenger, he can still cause trouble in the general election. His insistence that the Georgia election was rigged depressed Republican turnout in the Senate runoffs in the deepest red counties of North and South Georgia, and it alienated those critical independent voters – leading to comfortable victory margins for Raphael Warnock and Jon Ossoff.
Ongoing attacks on Kemp could do the same next year. Trump has gone so far as to "endorse" Stacey Abrams. "Of course having her, I think, might be better than having your existing governor, if you want to know what I think. Might very well be better," he famously pronounced at a Middle Georgia rally in September. Joking or not, it could depress conservative turnout.
Georgia Republicans have some serious self-reflection to do. There's no doubt after 2020 that Democrats are capable of winning statewide. Regardless of Trump's tongue-in-cheek support of Abrams, Republicans should remain unified in their opposition to electing as governor a candidate who's become a national icon of the left.
The Georgia GOP should have the wind at its back during a midterm with the other party in the White House. Republicans nationwide are primed to retake the U.S. House and Senate. Joe Biden's declining poll numbers could turn the election into a blowout.
Republicans have to put the past behind them and rally around Kemp to seize these advantages. A serious primary challenge to Kemp based on a Stop the Steal message would mortally wound the GOP nominee in the General Election no matter who won it. Kemp would lose because it would depress GOP turnout. A challenger would lose because their message repels the middle.