Economy: Advantages Abound
The Dalton area economy looks promising.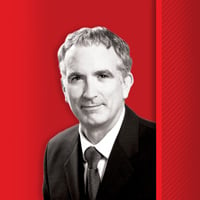 Dalton's economy took a big hit during the pandemic recession, losing 15% of its jobs. But it also recovered better than the country and the state. By mid-2021, Dalton had regained 89% of its overall job losses, compared to the 82% and 85% recoveries posted by the U.S. and Georgia, respectively. Manufacturing – a mainstay of Dalton's economy – did even better, recovering over 91% of the jobs lost.
Dalton should see 2.2% job growth in 2022, adding 1,400 jobs. The area's focus on manufacturing – it accounts for 34% of the region's jobs compared to about 9% for the state and the nation – is a huge advantage post-recession, with the housing boom boosting sales for Dalton's large floor-covering industry. In fact, since the recession ended, floor-covering manufacturing has been the primary driver of Dalton's economy and that will continue in 2022.
Beyond 2022, however, Dalton will need to diversify to benefit fully from the economic expansion. One barrier is education. There is a skills mismatch, with the number of people with higher levels of education smaller than the number employers need. Conversely, the number of people with a high school diploma or less is more than the number employers need. Increasing post-secondary educational attainment would make it easier to create high-paying jobs outside of manufacturing. Despite the pandemic, Dalton's economic developers have done very well. Over 2020-21, three major projects were announced.
In May 2020, Huali Floors, a China-based producer of resilient flooring, announced that it would build its first U.S. headquarters and manufacturing facility in nearby Murray County, investing $27 million and creating about 315 jobs. Dalton's specialized workforce and an extensive local support network helped land the project, and the proximity of the Georgia
Ports Authority's Appalachian Regional Port (ARP) was an important site selection factor. Just before the pandemic shut things down, Novalis Innovative Flooring announced a $30 million investment creating 120 jobs at its first U.S. manufacturing facility in Dalton, adjacent to the company's new North American headquarters and innovation center.
The third project shows that Dalton's appeal as a home for manufacturing goes beyond flooring. In mid-2020 GEDIA Automotive Group announced that it would build an advanced auto parts manufacturing facility for electric vehicle parts, creating 200 jobs. Dalton is an excellent location because of easy accessibility to four major auto assembly plants in the Southeast.
The area's economy is also reliant on transportation, logistics and warehousing thanks to its location on I-75 and the nearby ARP. The forecast for 4.0% U.S. gross domestic product growth next year and strong demand for consumer goods bodes well for these cyclical industries, with above average growth expected for the region in 2022 and beyond.
The area's economic integration with the Chattanooga MSA will work to its advantage. Commuter patterns show their interdependence – 5.7% of the jobs held by people who live in Dalton are in Chattanooga, while people commuting from Chattanooga hold 9.3% of jobs in Dalton. Access to deeper and broader pools of talent in Chattanooga should make it easier for Dalton to recruit high-tech manufacturing and services companies. At present, high-tech employment accounts for only 3.6% of the area's jobs, compared to 4.5% for the state and 5.3% for the nation. Dalton's leading high-wage industries include textile mills, fabric mills, resin, synthetic rubber, fibers and filament manufacturing, and aerospace manufacturing.
Another challenge is that the area's population declined slightly in recent years. Dalton's relatively cyclical economy, low earnings and a scarcity of high-tech jobs outside of manufacturing are probably what have pushed residents to look elsewhere for jobs. On the plus side, immigration to Dalton is very positive.
As the economy improves, so do new home construction and home values. Dalton's home prices were 20% above their pre-Great Recession peak levels as of the second quarter of this year and homes will continue to appreciate in 2022. The improving housing situation reflects the increased importance of the home to many households, job growth, low mortgage rates and continuing recovery from the pandemic recession.
All in all, the outlook for the area's economy looks promising indeed.
Learn more about what's going on in Dalton in the feature "Manufacturers Welcome," on page 73.