Catching Up With … Mark Jaronski
The head of Explore Georgia talks about the impact of COVID-19 on travel, tourism and convention business across the state.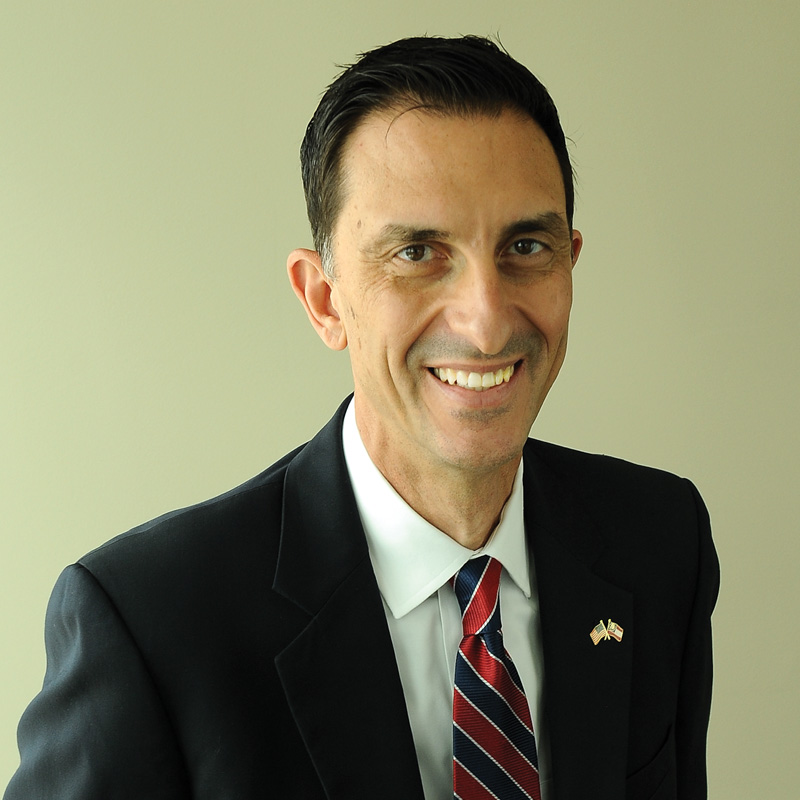 Georgia's tourism industry, which includes convention and trade show business, generated an economic impact of $68.8 billion in 2019 before taking a $15 billion hit last year during the pandemic. We asked the head of the state's tourism division, Explore Georgia, to bring us up to date on how the industry is faring.
---
Q: How bad did things get for the travel industry in Georgia?
A: Last year the industry was impacted unlike any other time in its history. When everyone went into lockdown across the world, the travel industry in essence shut down for a month. That led to devastating losses. It had an impact on state and local taxes generated from visitor spending. It had an impact on jobs. About 82,000 Georgians lost their [tourism industry] jobs.
---
Q: How have things improved?
A: Our state opened up sooner than others. People are not traveling [to] the extent they were in 2019, but it wasn't long after the opening last spring into summer [2020] that a market did emerge again – very much smaller than what you would see in typical years. People started to travel in different ways due to the pandemic. There was a shift toward the outdoors in big ways, a shift from overnight visits to day trips, more regional travel.
---
Q: How about the convention side?
A: A little uneven. There was a disproportionate effect on convention versus leisure, but convention centers have worked with their customers to have stringent safety protocols. Throughout last year they were able to accommodate everything from smaller corporate meetings that maybe had a little more flexibility to a lot of youth sports – cheerleading, basketball events that require large spaces. Convention business that was planned for 2020 and early '21, most of that moved to dates later this year or into 2022. So it wasn't like the business was lost or cancelled, but postponed.
---
Q: What kind of adjustments did convention centers make?
A: When the centers went empty for a few months, at the very start of the pandemic, they were able to set up barriers – everything from plexiglass to hand sanitizer stations. Large centers had a lot of empty space. They were able to offer up very socially distant meetings.
---
Q: Do you feel good about safety measures for meeting attendees?
A: Evidence [specifically, a paper prepared by the U.S. Travel Association with Ohio State University] has shown that if you layer safety into planning and design and hosting of these events, they can be implemented to make for safe and smooth gatherings. Anecdotally, across the state, as we have talked to everybody from Athens to Savannah and in between, [they] have reported smooth events. They doubled down on health and safety protocols. I really believe our convention centers have the people and tools in place to make conventions extremely low risk.
---
Q: What do you see ahead for convention business around the state?
A: In Atlanta, an expectation of business to be strong in the back half of the year [with] convention attendance likely not as high [as] in a normal year. Smaller conferences in the short term, more corporate. In Athens, they're at about 60% of business done pre-pandemic, seeing more regional or state associations – also religious groups. Augusta's calendar looks very strong. Columbus is optimistically cautious about recovery; they see an increase in site visits. On the coast, Jekyll [Island] and Savannah are seeing a strong recovery, very much on the leisure side, but even on the meeting side. We are feeling confident.
---
Q: Anything else that makes you optimistic?
A: The success of the vaccines and especially the widespread use of vaccines among people who travel for business and people who go to professional meetings and events.
---
Q: When do you think the numbers might be back to 2019 levels?
A: Nationally, economists who study this say 2024-25 for meetings and events. What we're hearing from [those] across the state who are selling and marketing their convention centers is that they are on track to do that sooner – at least by 2023.