The Georgia File: Running on HOPE
Zell Miller's grandson seeks the Democratic nomination for Georgia lieutenant governor.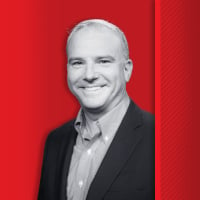 You don't know the name Bryan Miller, but you've probably heard of his grandfather, Zell. When Bryan announced his run as a Democratic candidate for Georgia lieutenant governor this summer, no story failed to mention his lineage.
The first paragraph of The Atlanta Journal-Constitution article about his run didn't even mention Bryan's name. "Zell Miller's grandson is seeking to follow in the footsteps of the legendary politician," it began.
Zell left a distinguished legacy at the state Capitol. He served as chief of staff to Gov. Lester Maddox, 16 years as lieutenant governor and two significant terms as governor. In retirement, he begrudgingly accepted an appointment by Gov. Roy Barnes to the U.S. Senate when Paul Coverdell died in office.
Like most elected officials who have long careers in office, Zell understood politics. He got elected governor promising free college tuition, via the HOPE scholarship, and free Pre-K, both funded by a state lottery.
He made it happen, and nearly 30 years later, the programs are so widely beloved that few people today admit they were ever against the lottery.
Zell knew he was risking his career when, as governor, he advocated removing the Confederate battle emblem from the state flag. He backed off when it became clear the backlash could cost him his reelection.
In the Senate, he saw the partisan changes occurring in the state as it moved toward the Republicans. He became a strong supporter of former President George W. Bush's tax cuts and the war on Iraq. This support cost the lifelong Democrat. He stayed a Democrat, but he was hated by his own party and loved by the GOP.
That's one of several reasons that Bryan Miller's decision to run as a Democrat poses a challenge.
Sure, at some point, he'll argue he's running as his own man, but that's tough to sell when his major talking point is building on his grandfather's signature achievement. His announcement release vowed he would restore the HOPE scholarship "to its original promise."
"Since my grandfather created it, nearly 2 million Georgians have been able to go to college," he said.
This HOPE platform touches on a real issue. During the Great Recession HOPE faced possible bankruptcy. State leaders kept it solvent by removing the guarantee that it would pay full tuition at any public college in Georgia.
Bryan Miller's name ties him to this beloved program, but it also burdens him with his grandfather's later moves to the right, including a fierce attack against Democratic presidential nominee John Kerry at the 2004 Republican National Convention.
Not all voters will hold that against him. In fact, many, perhaps most, won't know or care who his grandfather was.
In 2014, Georgia Democrats nominated former Sen. Sam Nunn's daughter Michelle for U.S. Senate and former President Jimmy Carter's grandson Jason for governor. As the spokesman at the time for then-Gov. Nathan Deal, who would face Jason Carter in the election, I was quoted calling them the "Downton Abbey Democrats" – people who think you inherit your titles, not earn them.
I'll admit today what I'd have never said as their campaign foe: They both had distinguished resumes and were highly qualified for the jobs they sought. They fell short. There's no evidence their well-known last names either hurt or helped.
Even if Bryan Miller isn't rejected by Democratic voters for his grandfather's turn against the party in the 2000s, he faces an issue from his own resume.
In 2012, he worked as campaign manager for Doug Collins in his initial run for the 9th Congressional District seat in Northeast Georgia. Democrats' hatred of Congressman Collins reached a fever pitch when he passionately defended President Donald Trump during his first impeachment hearing and then later when he campaigned for Senate in 2020 as a fierce conservative.
The fact that Bryan Miller had that job makes it easy for his Democratic opponents to attack his liberal bona fides and to prove "he's not one of us."
At least two of those opponents, state Reps. Erick Allen and Derrick Jackson, can tout legislative experience and presumably will be able to point to work they've done in the General Assembly that fires up Democratic voters. And both of those legislators are African American, a huge plus in the majority-Black Democratic primary electorate.
Like with the lottery created by his grandfather, Miller's odds are long. He's running on hope in more than one sense.