Hall County | Gainesville: Up for the Challenge
New developments, healthcare and education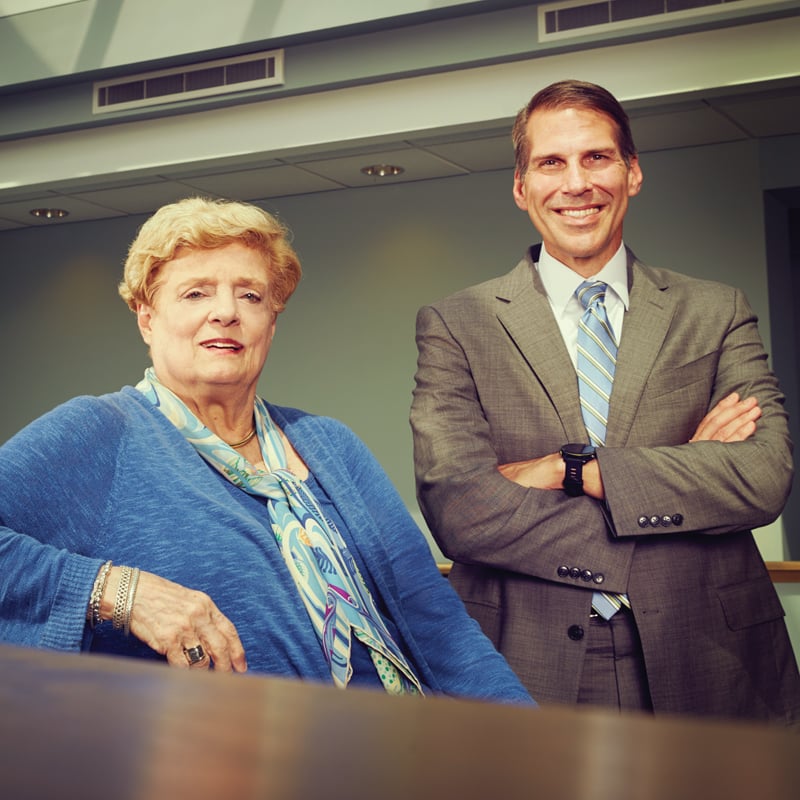 Hall County leaders positioned their community for success through years of careful planning, diligent cultivation of local assets and attracting the right investments. Now, they're reaping the benefits on multiple fronts. "Hall County local governments issued a combined 1,531 new single-family home permits in 2020," says Tim Evans, vice president of economic development for the Greater Hall Chamber of Commerce. "That was a record. The previous record was set in 2019 with 1,119."
But Evans says, "We want people to live downtown."
That's starting to happen.
The county's largest municipality, Gainesville, is quickly becoming an exciting downtown hub complete with entertainment venues, restaurants, and most importantly, people – living, working and playing there seven days a week.
Evans cites projects like Gainesville Solis, a $48 million mixed-used development currently coming out of the ground that includes 220 apartments, 10,000 square feet of retail space and two restaurants; and The National, a seven-story, 100-unit apartment building being constructed alongside a Courtyard by Marriott hotel. The Mill, a luxury apartment development, opened last July near the bustling New Holland Market retail area a few miles from downtown. It's already full. All told, says Evans, about 3,000 new multifamily units are under development or construction.
But that's not all. The Gainesville Renaissance, an upscale, $22.4 million mixed-use development expected to open in the first quarter of 2022, includes retail and restaurants on the first floor, Brenau University's new psychology department on the second floor and eight condominiums on the top floor that could go for close to $1 million apiece, according to Gainesville City Manager Bryan Lackey.
"We're just months away from seeing projects, like the Solis, open up and having that connectivity and flow through our downtown," he says. "Having people living downtown has been part of our plan for five or six years and we're seeing that come to fruition all at once."
The city made sure it has the infrastructure to support residents and visitors. Plenty of free parking is and will be available, especially once a seven-story, 400-space parking deck next to the newly renovated downtown Gainesville Library is completed in summer 2022.
Between the Hall County Courthouse parking deck (free at night and on weekends), the new seven-tier deck and an earlier project adding two levels to a four-level deck, Lackey believes they've addressed the necessary transition from surface parking to parking decks. The "Downtown Get-Around," a free shuttle service staffed by college students, provides rides from parking decks to different points downtown.
They'll need those spaces when a $12 million, 15,000-square-foot entertainment venue proposed by Colorado-based B Entertainment is built on a lot owned by the city. In addition to the concert and event venue, the company wants to build a 9,000-square-foot restaurant, including a rooftop bar and 8,000-square-foot patio area.
"We didn't recruit them, they came to us," Lackey says. "We're excited about it. It's right downtown with lots of visibility."
The proposed venue is being made possible by the sale of the lot where historic Engine 209 from the former Gainesville Midland Railroad sat. The preserved engine – built in 1917 reportedly for the czar of Russia – moved to a park on the popular Midland Greenway, close to the Georgia Chair Factory where paved parking provides easier and safer access to the engine.
---
Community Reinvestment
The employment effect of Northeast Georgia Health System (NGHS) and the Northeast Georgia Medical Center (NGMC), both located in downtown Gainesville, continues to be deeply felt. In June the Georgia Hospital Association reported that, in 2019, the NGMC created nearly 21,000 full-time jobs throughout the region and state, in addition to 9,000 employees directly employed by NGHS.
"The latest data means our estimated state and local impact jumped from more than $2 billion in 2018 to $3.2 billion [in 2019]," says Carol Burrell, CEO of NGHS. "That's a significant increase that reflects how NGHS, as a not-for-profit, is continually reinvesting in the healthcare services we provide our community."
Those reinvestments include programs like physician residencies, new multi- specialty office buildings, a Level II Trauma Center, Level II and Level III neonatal intensive care units, advanced heart and vascular care, neuro-interventional stroke care, an experienced robotic surgery program and more that help enhance quality of life for the entire region.
After receiving accreditations for programs in emergency medicine, obstetrics and gynecology, and psychiatry, NGMC welcomed 39 residents in July who joined the 63 residents already working at the hospital and clinics.
"That means that we could host more than 200 physician residents by 2024, which would put our total graduate medical education program among the largest in the state," Burrell says. "Our goal is to positively impact the shortage of primary care physicians in Georgia, produce specialty physicians who are hardwired for excellence, and, of course, entice the best and brightest to choose to practice right here in our community."
Also in July, the University of North Georgia (UNG) officially opened its $18.9 million renovation of the former Lanier Technical College property, a three-year effort. The renovation included a 71,242-square-foot health science building that features an eight-room simulation center to train badly need nurses and health sciences professionals. In addition, a 20,723-square-foot film and digital media building housing three sound stages and two theaters and a 61,398-square-foot arts and technology building dovetail neatly with high-demand career training.
---
Jobs and Workers
To handle new industrial expansion, the county is developing its 1,300-acre Gainesville 85 Business Park. The first tenant will be Cottrell, a car trailer manufacturer that's been in Hall County for 40-plus years. The company is investing $125 million into a modern 500,000-square-foot facility that will add extra capacity.
"Business is good post-pandemic, and we have close to 200 skilled job openings, paying $18 to $22 an hour with full benefits," says Danny Zink, CEO and president of Cottrell. "We're looking to hire the best and the brightest."
He'll have some competition. Agile Cold Storage will begin operations of a new semi-automated cold storage warehouse in Hall County this fall. The project created 100 jobs. Dongwon Tech Corp., a Korean company supplying heating, ventilation and air conditioning ducts invested $700,000 in an advanced manufacturing facility and sales office in Hall County, which provided 40 jobs. Ammeraal Beltech, a global leader in the design, manufacturing, fabrication and servicing of high-performance process and conveyor belts, is investing $19 million and will create 83 new jobs at a new production plant in Buford. And Kubota, which has three locations in the county, is finishing up its $85 million R&D facility on approximately 300 acres in Southwest Hall. It's expected to open in spring 2022 says Phil Sutton, vice president of Kubota Manufacturing of America Corp.
"Right now, we have around 60 [employees]," he says. "Over the next five years it will grow to about 190. Most of those are non-manufacturing, higher-level engineering jobs."
With nearly 2,000 employees, Kubota is one of the county's biggest manufacturing employers. Sutton, who serves as chair of the board of directors of the chamber of commerce, on the state's workforce development board and on the board of the Technical College System of Georgia (TCSG), knows progress almost always carries a price.
Kubota, like just about every other employer in the state and nation, is ramping up its efforts to fill open positions. The company has begun to offer signing bonuses and increased wages and shift premiums to lure workers. Sutton admits the need for more employees has affected production.
"We have to work more hours than we'd like our folks to work to keep up with production," he says. "We have some hard stops where we say enough is enough, but we're in an environment where keeping up with customer demand is a challenge when you're not fully staffed."
---
Workforce Solutions
There's disagreement about whether the labor shortage is caused by a lack of actual workers, a skills gap (misalignment of workers to the job skills most required) or a combination of both. Whatever the cause, the net effect is the same – unfilled jobs, with even more in the pipeline both in Hall and neighboring counties. Does it ever make sense to tap the economic development brakes, even lightly, when you're in a tough workforce spot?
No way, says Kit Dunlap, president and CEO of the Greater Hall Chamber of Commerce. "And we're probably ahead of 90% of counties dealing with workforce development because we've been working on apprenticeships, dual enrollment and work-based learning in the school systems. We've been at it for about six years."
To Dunlap's point, the chamber-convened a workforce development taskforce with stakeholders from the city and county school systems, higher education, and business and industry leaders. It's already churning out innovative solutions to train and fill the pipeline with the next generation of workers for jobs in the region.
Lanier Technical College is a source of trained workers across regionally relevant industries, including many of former Gov. Nathan Deal's High Demand Career Initiative programs. Lanier Tech's enrollment projection for the upcoming year is 7,000 students (2,531 are Hall County residents).
But college President Tim McDonald says Lanier Tech is even more strategic, administering a quality control technician apprenticeship program registered through the U.S. Department of Labor.
"We are a registered apprenticeship sponsor, which is unique," he says. "Normally the company is the [apprentice] sponsor. The program was developed with a consortium of local companies. We're six months into a two-year program and it's already showing great benefits to the participating companies."
The cohort of six students spans manufacturing industries – food production, automotive, general fabrication and custom molding. As part of the apprenticeship, the student is employed by a company and receives pay, benefits and instruction while attending classes. It's a clear-cut career pathway, something students desperately need, says McDonald.
College students aren't the only ones getting career instruction. In the 2020-2021 school year, 754 Hall County School District (HCSD) students participated in work-based learning. The most popular cluster area for students is healthcare science, followed by business and marketing.
"Several companies have become advocates for our work-based learning program and have helped open the doors to other manufacturers," says Rhonda Samples, director of career, technical and agricultural education for the Hall County School District. "Recently, Kubota Manufacturing was awarded the Georgia Work-Based Learning Partner of the Year distinction," she says.
In 2020, 31 work-based learning students worked at Kubota and more than half were hired after they graduated.
Even when a student doesn't end up at the company where they worked during high school after they graduate, they are "100% more prepared to work in any industry or career that they choose," according to Will Schofield, superintendent of HCSD.
And manufacturing isn't the only industry getting a workforce boost. The Hall County Board of Education is investing more than $4 million in an Agriculture Business Center providing students experience in animal husbandry and genetic studies, food production and processing, and turf management and landscape design. A 51-acre farm purchased last year now has a herd of cattle, 20 hives of bees, poultry – and students – running around on it.
Schofield hits the message hard that young people don't need a four-year college degree to be successful. "We have no shortage of workers," he says. "We have a shortage of preparing them for jobs we need out there. Agriculture is one of them, making up almost half of Georgia's economy if you figure in all facets of it. Now we have a real-world place where students can be taught that milk doesn't come from Kroger and beef doesn't come from Ingles."
---
Local Flavor
Visionary Educator
Beulah Rucker was born to be a teacher, she used to say, but didn't know that she was going to be a trailblazer. Born in Banks County, just east of Hall, in 1888, she became the first Black woman to receive a grant from philanthropist Julius Rosenwald, part owner of Sears, Roebuck and Co., for a school she would establish in the early 1900s. The Rucker Industrial School in Gainesville became a boarding school dedicated to educating Black students, who were required to work to pay for their education. The school was the lifelong dream of Rucker, the daughter of illiterate sharecropper parents who taught herself the alphabet by reading newspapers that covered the walls of the family's cabin.
After her own first day of primary school, Rucker told her mother she wanted to teach. But with eight children in the family and little income, she knew it would be up to her to make that dream happen. She cleaned houses, milked cows and did whatever jobs necessary to earn high school tuition and board in Athens, graduating in 1909 with honors. Subsequently, she taught school and music lessons, made and sold hats, and started saving for an even bigger dream – her own school.
In 1914, Rucker purchased five acres of land along Athens Highway where she built her boarding school. The property eventually included dormitories, a boarding house, cannery, gym and a workshop. In addition to academics, students learned trades including tailoring and brickmaking. But it wasn't all work.
"Ms. Rucker was big on exposing kids to experiences," says Charlene Williams, volunteer executive director of the Beulah Rucker Museum and Education Center, which was established on the original school property in the 1990s. "She took kids to the zoo. She taught them different skills. She wanted to give them opportunities."
Williams, a former educator, says community service, academics and enrichment are the center's cornerstone activities. "We have a youth mentoring group focused on afterschool and weekends, which is when we need it the most," she says.
"Recently, we were contacted by the [Northeast Georgia Medical Center]," Williams says. "There's a group of doctors interested in attracting more Black and brown students to the medical fields. They have a formal program there which we'll participate in where they'll … have direct involvement with the students."
Funded by donations and grants, the center earns a small income from renting space in the education building for receptions or family reunions. It received two grants from the United Way of Hall County and one from the Junior League of Hall County. Local schools provided buses for field trips to Atlanta so groups of children could enjoy the Alvin Ailey Dance Theater and a football game at the Atlanta University complex.
Williams says Rucker, who is buried on the property, was a visionary educator, way ahead of her time.
"I really want our community and people throughout the state to know everything she had out here," she says. "She was amazing for the time in which she lived."