The Georgia File: Drawing Lines
This fall the Georgia General Assembly will redraw legislative and congressional districts. How will the new maps protect GOP majorities?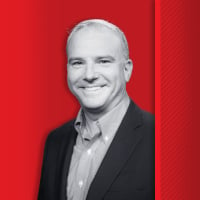 Recent elections prove that no state is closer to political parity than today's Georgia. Democrats have closed the gap with Republicans statewide, winning the state's Electoral College votes, both U.S. Senate seats and a congressional seat in the 2020 cycle.
In the 2022 statewide elections, Democrats have a chance to end the GOP dominance of those offices that has held firm for more than a decade. Indications show both parties see Georgia's statewide races as tossups. The Democratic Governors Association and the Democratic Attorneys General Association named Gov. Brian Kemp and Attorney General Chris Carr as their top targets, respectively. On the flip side, the National Republican Senatorial Committee sees U.S. Sen. Raphael Warnock as one of the most vulnerable Democratic incumbents in the country.
Republican nominees for statewide offices will face a stiff challenge, but the timing might work out in their favor. The president's party usually suffers setbacks in midterms. The fact that Joe Biden lives in the White House increases the chance that Kemp will continue to reside in the Governor's Mansion. Democratic overreach will give voters a desire to put a check on their power.
In the Georgia General Assembly, Democrats have gained seats, largely by flipping districts in Metro Atlanta. The same has happened in the congressional delegation, where Democrats have taken over longtime Republican seats in the suburban 6th and 7th Districts.
This brings us to the best reason for GOP optimism about next year's elections.
This fall, Georgia legislators will return to the Gold Dome as they do every 10 years to redraw legislative and congressional districts, giving Republicans a chance to extend their dominance at the state Capitol despite the political parity in statewide elections.
On the surface, it looks like Republicans face a situation similar to the one the Georgia Democratic majority faced in 2001. Democrats had enjoyed uninterrupted control of state government since Reconstruction but were facing an electorate that was rapidly becoming more Republican. One fascinating statistic: Democrats in 2001 had 105 seats in the state House; today, Republicans have that exact same number.
Desperate to keep power, Democrats in 2001 resorted to extreme gerrymandering of the congressional and state Senate maps. One state Senate district that bordered Alabama snaked to the middle of the state where it abutted a district that stretched over to the South Carolina line. In the state House, they created multimember districts that effectively disenfranchised Republican voters.
The maps failed the "optics test" – the average person could look at it and see that it was an absurd power grab. Districts resembled Jackson Pollack paint splatters.
In the long run, it didn't work. The issue was one of several that fomented a backlash against Gov. Roy Barnes, leading to Sonny Perdue's win for Republicans in 2002.
Despite the historic parallels, Republicans will have an easier time maintaining their legislative and congressional majorities in the 2020s – and do it while still passing the optics test.
Yes, there are challenges. Population growth in Metro Atlanta means more districts will move from rural areas that favor Republicans to heavily Democratic urban areas and increasingly Democratic suburban areas. And trying to protect GOP incumbents in one district might mean sacrificing a neighboring district.
But other factors play to the GOP's favor. Democrats are concentrated in high-density areas. Republicans can draw compact districts that pack in as many Democratic votes as possible. Republican voters are more spread out around the state. So, for example, Republicans could draw seats with 80% Democratic majorities and then create seats with 60% Republican majorities.
Republicans have a legal reason for packing Democratic voters: They have to maintain the existing number of Black office holders. That means concentrating Black voters into districts at levels high enough to ensure Black candidates win. Not doing so would result in a lawsuit.
At the end of the special session, Kemp will approve maps that protect his party's legislative majorities, take back one of the congressional districts recently won by Democrats, stand up to legal scrutiny and avoid the backlash that Barnes suffered 20 years before.
Republicans will celebrate and Democrats will scream. And then both will turn their attention to the most closely watched governor's and U.S. Senate campaigns in the country – races where no one gets to redraw the lines.