Catching up with … Lauren Groh-Wargo
The CEO of Fair Fight Action discusses voting rights and the threat of voter suppression.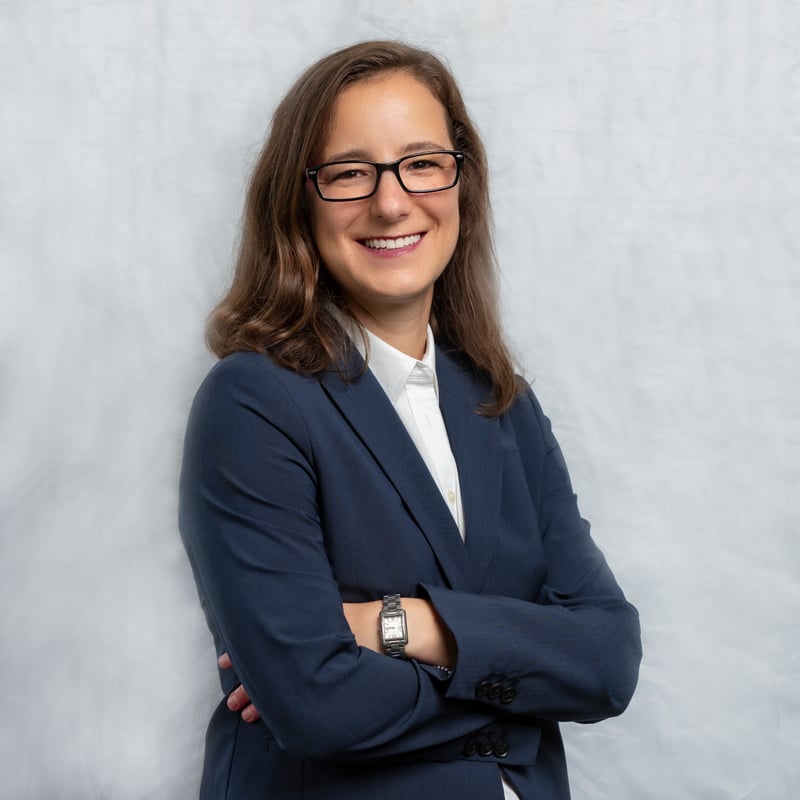 Lauren Groh-Wargo heads the voting rights organization founded by 2018 Democratic gubernatorial candidate Stacey Abrams that played a key role in 2020 and 2021 Democratic victories in Georgia. These are edited highlights of an interview with Groh-Wargo.
---
Q: How did you become involved in Fair Fight?
A: I met Stacey about 10 years ago. We worked on a variety of projects. The Fair Fight project has roots in 2014, when we launched the New Georgia Project. In late 2018 we revitalized that older organization to turn into Fair Fight Action, drawn from work that we had been doing on [voter] registration, mobilization and education.
---
Q: Why is it needed?
A: We have a Republican party that is engaged in historic levels of voter suppression on a whole variety of fronts. Our mission is to push back and mitigate the impact here in Georgia. Our argument is that we need a fair fight, a level playing field. Our American democracy is literally on the line.
---
Q: What are some examples of voter suppression?
A: True the Vote [a Texas-based conservative group], a couple of weeks before the [2021 Senate] runoff, challenged 360,000 [Georgia] voters' eligibility. We mobilized to help shut those challenges down. You cannot try to kick people off the rolls a couple of weeks before an election; 2021 turned out to be a historic year for the right to vote, with unprecedented assaults in state legislatures that really started in Georgia and moved all around the country.
---
Q: Tell us more about the threats you see.
A: It's a massive threat when we have this level of extremism and disconnection. It's a modern form of voter suppression, the disinformation [some] groups are using, to dispirit and disengage African Americans, Latinos, Asian Americans, young people, to try and get people to step away from the civic process. It's a very dangerous time – we have one party and its leaders so unwilling to confront the lies. We need more people like [Lt. Gov.] Geoff Duncan speaking out. Georgia's going to have another legislative session next year, with more conspiracy theorists demanding this or that, and Republicans going along with it. It's a very big threat to our business climate.
---
Q: You have been critical of Georgia's new voting law, now being challenged by the U.S. Department of Justice.
A: SB 202 makes it easier to do mass challenges of voters in the months and weeks before election day. They [the supporters of that law] are encouraging intimidation of voters, intimidation of election workers and criminalization of those handing out water. It's all about voter intimidation.
---
Q: Looking ahead, do you see Donald Trump's influence waning?
A: That's a big question. I'd rather be a Democrat in Georgia than a Republican. We have built a broad multiracial coalition. In Georgia, in the next six years, whites will go into the minority. Georgians of color, a diverse group, will be the majority. Dems won for Joe Biden, and we won for [Sens.] Ossoff and Warnock because we had both historic turnout and support – African Americans, Latinos and Asian Americans. We had historic support from white voters.
---
Q: Will Democrats be able to hold on to that support?
A: Absolutely. This is a trend. Stacey in 2018 won a historic percentage of white votes as well as a historic number of Black and brown votes. We are growing our support levels, and it's not just a feature of Trump.
---
Q: Are you making efforts to reach out to potential allies?  
A: One of the things I am focused on is really bridging and bringing common cause with Republicans who are reality-based, with business leaders, civic leaders, civil rights leaders. We welcome all kinds of folks into the fight for our democracy – not just partisan Dems and progressives.
---
Q: What would help your cause?
A: Federal action on voting rights. [Editor's Note: The For the People Act failed to get past a Republican filibuster in the Senate this summer.] A big piece when Congress comes back, right after Labor Day, is the introduction of the John Lewis Voting Rights Advancement Act.
---
Q: Has Georgia cemented its position as a player on the national level?
A: Yes, I think that's unequivocal. Look at our demography, look at our population growth and trends, look at our senators. This is a big shift for Georgia. I think it's a net-positive for the state.