Georgia ports facilitate export surge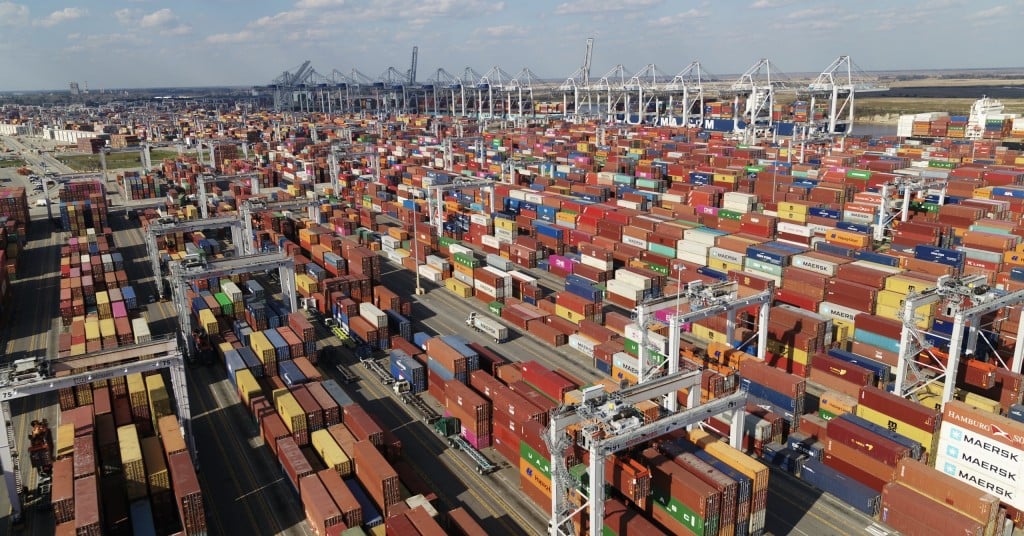 In case you haven't heard, Georgia has become one of the nation's top 10 exporting states. Among the factors behind the state's exporting strength are the coastal jewels in our crown: the Savannah and Brunswick ports, which continue to smash their own cargo records. Just last month, the Port of Savannah handled 450,000 twenty-foot equivalent units (TEUs) of cargo containers – an increase of 25% over July 2020. And cars and heavy machinery units at the Port of Brunswick were up 39% compared to a year ago.
These records were achieved on the heels of a banner fiscal year for the ports, in spite of – and because of – the COVID-19 pandemic that disrupted supply chains and boosted international demand for homegrown products. Savannah's Garden City Terminal set container trade records in nine of the past 10 months and became the first terminal in the Southeast or Gulf Coast to move 5.3 million TEUs in a fiscal year. Brunswick had four of its best months for roll-on/roll-off vehicle trade since last October. It adds up to a 20% volume increase at the Port of Savannah and an 18% increase at the Port of Brunswick over the previous fiscal year.
But the ports are only one piece of Georgia's exporting ecosystem, which sent $38.8 million in goods to 215 unique destinations last year. Find out more about how the state is gaining export power in this month's feature, "A World of Opportunities."
Photo of the Port of Savannah provided by Georgia Ports Authority.
Do you follow us? Find us on Linkedin, Facebook, Twitter and Instagram.