Organizations: Georgia Writers Museum
Georgia Writers Museum seeks to educate, entertain and inspire with a focus on world-class writers.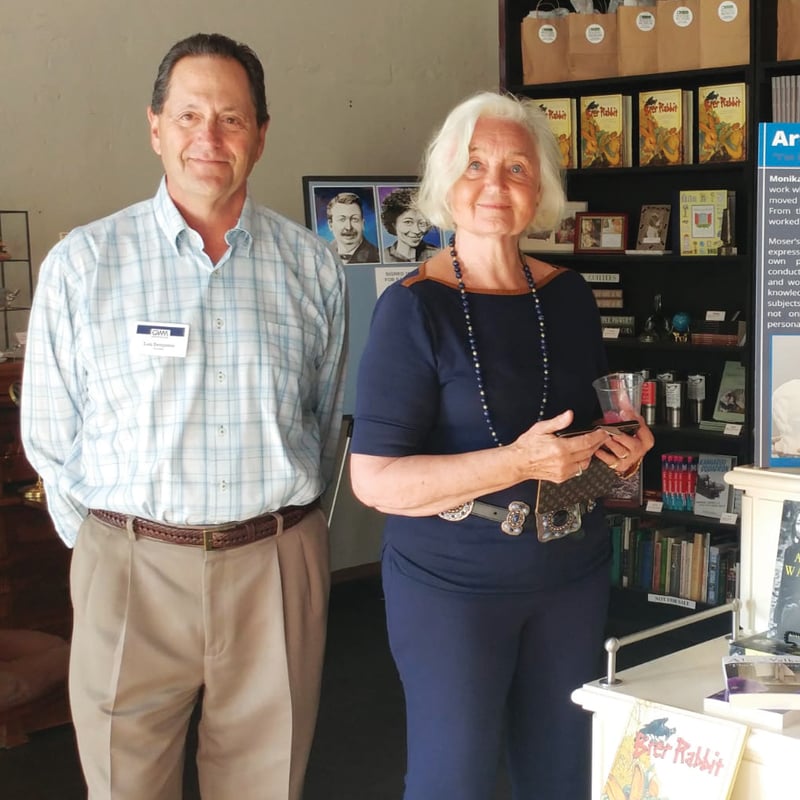 About seven years ago, the Putnam County region lost some of its major employers. Looking for ways to boost the economy, community leaders recalled the poetry and prose that seemed to spring from the piedmont. With that in mind, the Georgia Writers Museum opened in downtown Eatonton in 2014 with the mission to "educate, entertain, and inspire."
"We wanted an economic engine for revitalization and hit upon the arts," says Chip Bell, curator of the museum. "We realized we have three world-famous authors who are from this region. Alice Walker, Pulitzer-winning author of The Color Purple; Joel Chandler Harris, author of the Uncle Remus stories, who was born a block away; and Flannery O'Connor, down the road in Milledgeville."
The museum functions as both a destination for literary pilgrims and a chatty, interactive salon, with workshops for aspiring writers. Every month, it offers a Meet the Author talk. Featured speakers have included Melissa Fay Greene, Cassandra King Conroy, Georgia's poet laureate Chelsea Rathburn and the late Terry Kay. The events were in such demand that the museum did not stop for the coronavirus shutdown, just moved them to Zoom and reached an even broader audience.
"We want people to be inspired to do some writing of their own," Bell says.
In partnership with the University of Georgia Hargrett Rare Book and Manuscript Library, the museum features a major exhibit on more than 60 inductees into the Georgia Writers Hall of Fame. Visitors will also find an exhibit on the history of printing, from Gutenberg to typewriters to the computer.
"We believe a museum should be a work in progress," Bell says, "so we are always adding on."