Georgia Trend Daily – July 16, 2021
July 16, 2021 Georgia Dept. of Labor
Staff reports that the Georgia Department of Labor (GDOL) announced that Georgia's unemployment rate dropped another 0.1 percentage point to reach 4 percent in June, lower than the national rate of 5.9 percent and down eight and one-half percent from 12.5 percent in April 2020.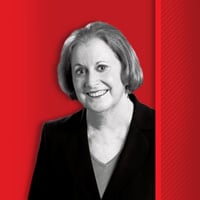 July 16, 2021 Georgia Trend – Exclusive!
Susan Percy writes, the trajectory of the COVID-19 vaccines from need to done deal was a near-miraculous achievement. In less than a year, the global scientific community developed and tested the vaccines, and business and governmental entities effected their production and distribution – all despite some pretty formidable obstacles.
July 16, 2021 Atlanta Journal-Constitution
Michael E. Kanell reports that workers at the 2,000-person Luxottica factory in McDonough have been subjected to an "aggressive, fear-inducing campaign" aimed at preventing them from organizing for collective bargaining, according to a complaint filed Thursday with an organization that represents democracies committed to market economies.
July 16, 2021 Brunswick News
Hank Rowland reports that Brunswick and Hinesville can breathe a little easier today. The administration of President Biden has decided it will leave well enough alone and stick with the federal government's current definition and structure of the Metropolitan Statistical Area, which is based on a core metro population of 50,000.
July 16, 2021 GlobalAtlanta.com
Trevor Williams reports that twelve metro-Atlanta companies have been selected for $5,000 grants that will help them find or grow export business as the world pushes toward recovery from the COVID-19 pandemic. Aside from the reimbursable grants, the Atlanta Metro Export Challenge winners will receive a Delta Air Lines Inc. ticket voucher and customized mentorship to help build their business globally.
July 16, 2021 Macon Telegraph
Jenna Eason reports that a Warner Robins woman remembers the hot, Georgia summers in the Jody Town Community, a thriving neighborhood in Warner Robins created by the Black workers who helped build Robins Air Force Base. Nearly 50 years after the neighborhood was destroyed by a federal urban renewal program, the community has been memorialized by a new Civil Rights Trail historical marker in Memorial Park.
July 16, 2021 The Current
Margaret Coker reports that Wade Herring, an attorney at Savannah's HunterMaclean law firm, has announced his candidacy to run as a Democrat for the House of Representatives from Georgia's First District. The seat is currently held by Buddy Carter, a Republican from Pooler.
July 16, 2021 Albany Herald
Staff reports that Georgia Agriculture Commissioner and U.S. Senate Candidate Gary Black's campaign has released its first-quarter fundraising numbers. With only three weeks and no fundraising events, Black raised more than $703,000 from more than 670 donors.
July 16, 2021 Gainesville Times
Conner Evans reports that Donald Trump released a statement Wednesday night saying he will not support Sen. Butch Miller, R-Gainesville, in his campaign for lieutenant governor in 2022, because of his "refusal to work with other Republican Senators on voter fraud and irregularities in the State." Miller, who has seen strong fundraising numbers to start his campaign, said he is not worried about losing his support base because of Trump's statement.
July 16, 2021 GPB
Stephen Fowler reports that Democrat-turned-Republican gubernatorial candidate Vernon Jones was in his element Wednesday night, arriving via boat parade to the dock of a packed bar by Lake Lanier on a 115-foot houseboat called "Life Sentence" alongside country music star Travis Tritt. Challenging an incumbent governor from the same party might seem like unnecessarily rocking the boat, but Jones sees it as a successful strategy in the battle for the future of the GOP.
July 16, 2021 Atlanta Journal-Constitution
Patricia Murphy, Greg Bluestein and Tia Mitchell report that a federal ruling on an Illinois congresswoman could have far reaching effects here in Georgia. On Thursday, the Federal Election Commission issued an advisory opinion stating that U.S. Rep. Robin Kelly cannot continue to raise state and local campaign funds in her appointed position as the chairwoman of the Illinois Democratic Party.