Catch Olympics fever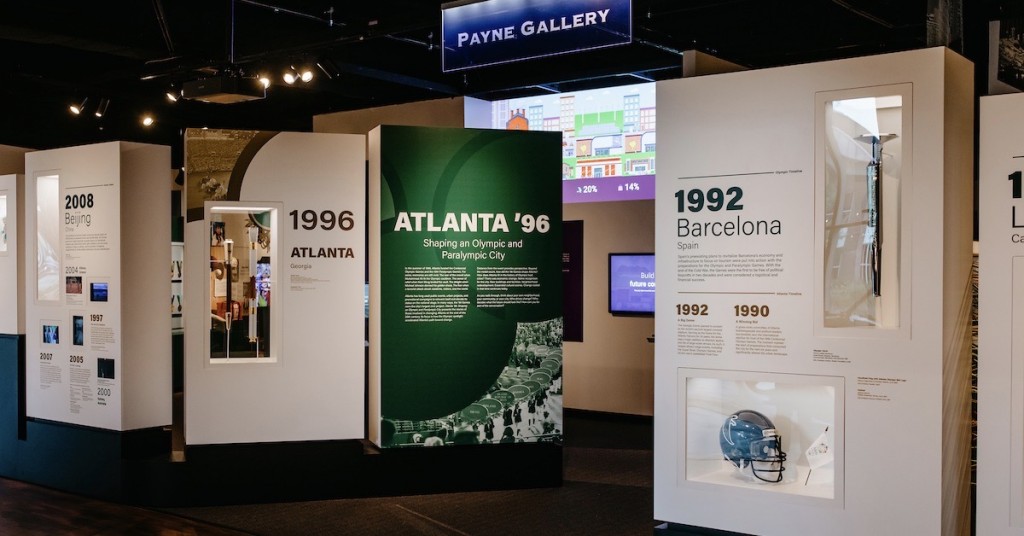 The 1996 Olympic and Paralympic Games were arguably a turning point for Atlanta, generating significant economic development and focusing the world's attention on the city. On the eve of the rescheduled 2020 Tokyo Games, the Atlanta History Center is celebrating the 25th anniversary of the Atlanta Games with a variety of activities and digital explorations.
Visitors to the History Center's Buckhead campus can catch Olympics fever in the new exhibit, Atlanta '96: Shaping an Olympic and Paralympic City. It documents the journey to becoming a host city and the historic events that took place during the Games. An online hub also includes highlights. Beginning July 19, the History Center will host a special presentation showcasing torches from every Olympic Games along with other artifacts.
In addition, on July 21 at 7 pm, a free virtual author talk will feature city planning experts Randal Roark and Michael Dobbins discussing their recently-published book, Atlanta's Olympic Resurgence: How the 1996 Games Revived a Struggling City.
Then on July 23rd at 7 am, in-person visitors are invited to a watch party of the Opening Ceremonies in Tokyo. The next day, July 24, a 7 am watch party will celebrate Tokyo's Paralympic Games Opening Ceremonies. Both are free and open to the public but registration is recommended.
Photo courtesy of the Atlanta History Center.
Do you follow us? Find us on Linkedin, Facebook, Twitter and Instagram.