Georgia Transmission and the State's EMCs Help Power Georgia Agribusiness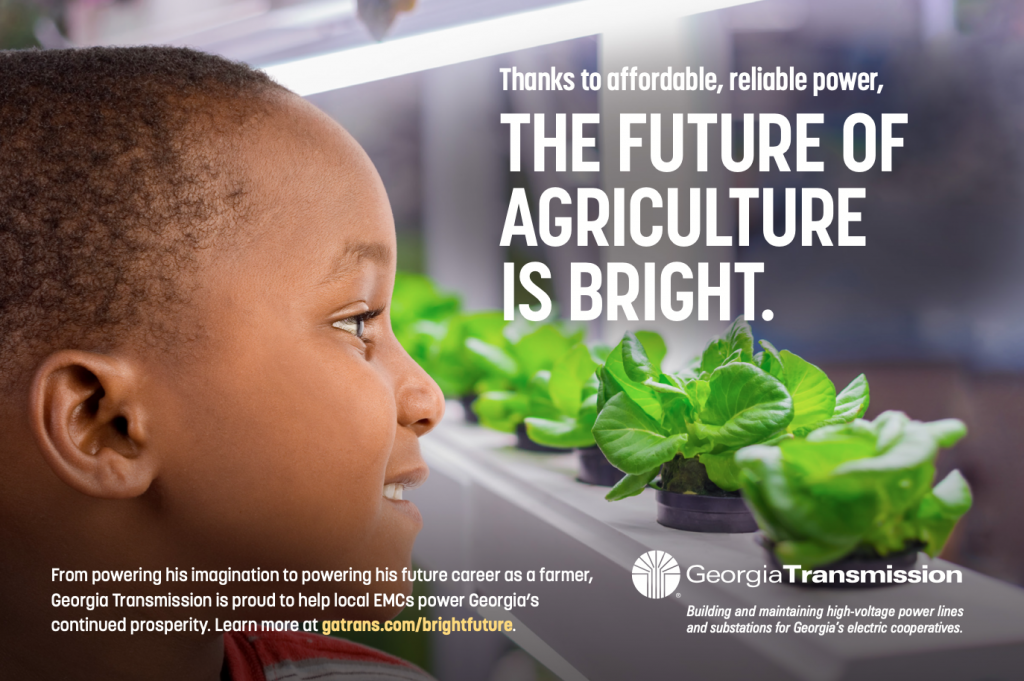 Agriculture is Georgia's oldest and largest industry, with one in seven Georgians working in forestry, agriculture or related fields, according to the Georgia Farm Bureau. This crucial industry depends on consistent, reliable energy from the state's electric membership cooperatives (EMCs) and Georgia Transmission. As the link between Georgia's energy generators and 38 of the state's EMCs, Georgia Transmission carries affordable energy to rural areas to help ensure the farms and businesses located there can achieve economic success locally and statewide.
"As a not-for-profit cooperative that builds and maintains high-voltage power lines and substations for EMCs, our sole focus at Georgia Transmission is to help ensure energy is available at the flip of a switc
h for more than 4 million people across rural and suburban Georgia," said Craig Heighton, Director of External Affairs at Georgia Transmission. "We're honored and humbled that our job serving these areas comes with the great responsibility to power an industry essential to Georgia's economy. These experts in the agriculture field put food on the table for people across our state and so much more."
According to the University of Georgia Center for Agribusiness and Economic Development, food and textile fiber production directly represented more than $13 billion to the Georgia economy in 2019, but the effects of this thriving industry go far beyond the state's farms and production facilities. Georgia's agribusiness produces foundational commodities for the state's supply chain, providing jobs and resources to other key sectors. In 2019, food and textile fiber production and related industries created an overall output of $70 billion to Georgia's economy, as well as nearly 360,000 jobs.
Compared to large urban cities, many rural communities are located farther away from where power is generated, meaning more opportunities for outages as electricity is transmitted long distances. Georgia Transmission helps ensure reliability to these areas by monitoring and analyzing power usage, proactively planning projects to meet energy demands, regularly maintaining and upgrading infrastructure, and creating redundancies that allow us to reroute the flow of power when necessary. This infrastructure contributes to a community's quality of life, helping to attract new business and nurture prosperity.
New technologies, and the electricity that supports them, gave Morgan County dairy farmer Everett Williams the opportunity to grow the size and productivity of his herd at WDairy, while keeping his promise to model sustainability in the dairy industry. Williams has implemented milking carousel technology, as well as fitness trackers for each of his cows, to maximize milk production and wellbeing for the herd. In 2017, Williams was named Georgia Farmer of the Year by former Georgia Governor Nathan Deal after a lifetime of constant dedication and innovation on the family dairy farm.
By helping provide the power to Williams' farm and doing the same for others across the state, Georgia Transmission and EMCs help agriculture experts maximize the responsible use of Georgia's natural resources – ultimately growing Georgia's economy.