Catching Up With … Michael T. Dunham
CEO, Associated General Contractors of Georgia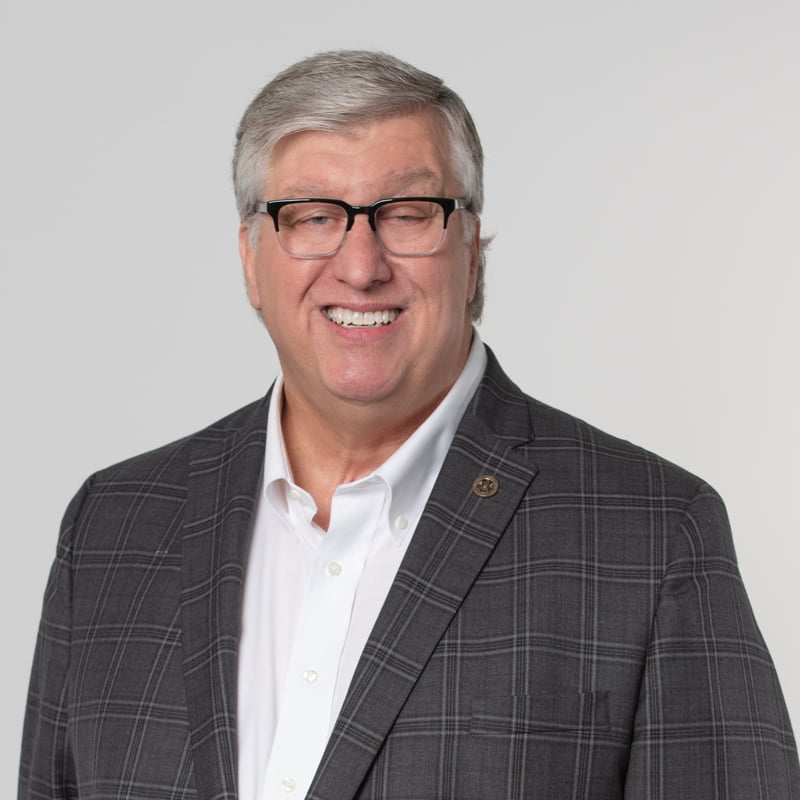 The Associated General Contractors of Georgia is a trade association representing commercial construction. The industry is a mainstay of the economy, responsible for nearly 200,000 jobs in 2020. Here are highlights from an interview with the CEO.
Q: What's the state of commercial construction in Georgia?
A: We're seeing a lot of activity in some of our major cities. Corporate headquarters' moves to Atlanta brought job opportunities, so the construction industry needs to help those folks get into their new headquarters or to expand their campuses. The medical field is pretty consistent with demand. We're going to see a few markets lag in their recovery – hospitality, the restaurant industry, some retail, hotels – because they got hit the hardest. On the other hand, [for] manufacturing, there's lot of pent-up demand to expand plants.
Q: How about residential?
A: Booming. There are not enough housing starts.
Q: How has the pandemic affected the industry?
A: Being declared essential came with some challenges, and first was safety. A lot of things had to take place in a short time period. It was like drinking from a fire hose. Contractors figured out how to get people on and off jobs safely, how to have tools sanitized, how to have handwashing stations at multiple locations on job sites. The industry kept employees on the job to keep our economy afloat and keep some projects that were pretty valuable to our infrastructure and our economy going.
Q: What was the biggest challenge?
A: Primarily a supply chain disruption that caused project delays and increased costs. Plants got shut down so there was a delay of things being produced. Product pricing has gone up for materials like PVC pipe. There has been some escalation of costs, some impacts to the contractor that he cannot pass on. That certainly can shrink the profit margin or absolutely wipe it out.
Q: How is the industry responding?
A: Contractors are the most creative, resourceful people on the planet. When something is identified that needs to be overcome, the industry gets about doing it. They create the processes, shift in the direction of whatever the demand is. Smart contractors keep a diverse market. [We've] seen their ability to diversify their business, make themselves available to travel to get to where the projects are and hire people they need to hire.
Q: What's the challenge as we emerge from the pandemic?
A: Workforce – getting young men and women to see our industry not as a job but as a career. That's something we've been working on. We go all the way down to fifth grade with programs.
Q: What is your pitch to young people?
A: If you are a skilled craftsman, you've got work for your entire life anywhere on the planet. There is high mobility, a path to entrepreneurship. It's rather a high-paying industry. We have some exciting apprenticeship opportunities through technical colleges and associate degree opportunities around the state.
Q: Construction's image is that of a male-dominated industry. Any special efforts to encourage women?
A: Absolutely. A lot of [the problem] is public perception. Some of it is perception at home. Reaching the students is part of it; reaching the influencers is another part of it.
Q: Besides Atlanta, where else are construction prospects good?
A: Savannah is very fortunate in its port, one of largest on the Eastern Seaboard with open land. There are plenty of places to build warehouses with production facilities. The Augusta medical community and industrial community – we've had growth over there. Up and down the interstate corridors – drive down 75 and you see Macon and Valdosta and when you go out 85, towards Kia [in West Georgia].
Q: Looking ahead, what will you be paying special attention to?
A: We'll keep a close eye on inflation and escalating cost of materials and supplies. We're going to be watching what comes out of Washington on the infrastructure bill and all the of rules or regulations and requirements that contractors will have to learn about. That's a 10-year window but there will be a lot of work that might come forward into the marketplace.